Rónán Burtenshaw
Deputy Editor
ADVERTISEMENT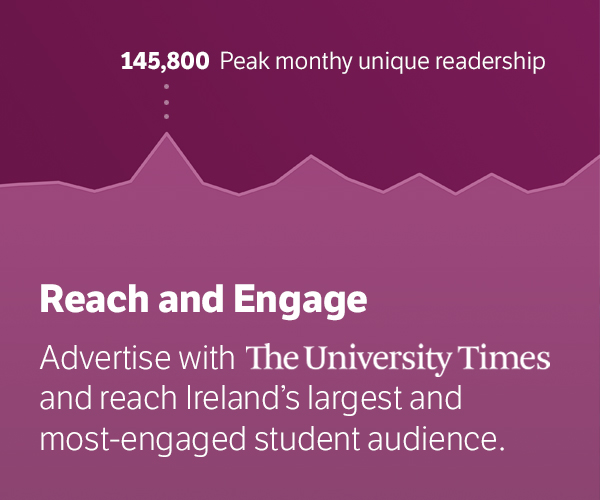 I sat down with Helena Sheehan, one of the organisers of Occupy University (OU), on a bracing, but pleasant, February afternoon in Trinity College's Front Square. Mirroring the 'teach-in' format of OU our interview was conducted outside – on the steps of the Dining Hall. Dr. Sheehan had just come from the second day of a symposium in the college, hosted by the Professor Darryl Jones from the School of English, on 'The Idea of a University in the 21st Century'. Occupy University may be a small project but it stands out a mile in the landscape of Irish political education for its anti-orthodoxy and engagement with fundamental critiques of the system. Significant enough, too, to warrant a name-check by TCD Chancellor and former President Mary Robinson at the symposium's roundtable.
Occupy University began together with Occupy Dame Street (ODS), and the unprecedented wave of global protest that together made the Occupy movement, in early October. Its first leg held seventy-eight talks in the often difficult conditions of Dublin city centre in an Irish autumn, with nine talks being held in various forms since. The left-leaning list of its speakers was predominantly populated by academics, politicians, journalists and activists but also included comedians, students, architects and tech experts. More diverse was the scope of its discussion – from The Wire to NAMA, fracking to the Israeli-Palestinian conflict and immigration to trade unions and drug-pushers.
"The kind of discussions we really needed weren't happening in our universities," Dr. Sheehan said, "and that was a big encouragement to us. The topics and talks were meant to be university standard. It wasn't some academic snobbery thing. It's because of the importance of political education. There were a lot of more flakey things going on at time at ODS that we felt weren't really educating people or fostering discussion. What we did, I feel, stands up intellectually. It was of a more rough and ready, certainly less standardised, variety than university lectures. And the criteria were somewhat intuitive. But we tackled big ideas in difficult circumstances."
The project itself is run by a loosely-connected working group, in part mirroring the autonomist, leaderless structure of the Occupy movement. Helena, "at home" with teach-ins because of her involvement in the 1960s New Left movement in the United States, is joined by student Moira Murphy, activist Aubrey Robinson, film studies lecturer Eamonn Crudden, journalist Harry Browne and blogger Richard McAleavey. There are, however, some important differences with Occupy. By its very nature the prominence of the working group is at odds with the strident, ocassionally fundamentalist, non-hierarchical attitude of Occupy. And this did lead to some arguments. Were intellectual standards enforced or was it political discrimination? Was the group too attached to what some of the more post-political members of Occupy call the 'old politics' of right and left? And how did this all fit with democracy?
Political arguments became especially defined when it was proposed that Eamon Ryan – leader of the Green Party – would speak at OU. "We objected to that," Dr. Sheehan said, "quite strongly. He was trying to talk about 'energy without politics'. What is that? How can you divorce the green agenda from politics? What he really meant was that his talk would be from a capitalist perspective but just not acknowledge it. Some of the people in ODS who didn't want to be associated with trade unions or left-wing parties were happy to have him. But I wasn't. He spoke but there was a lot of division about it."
OU has also had problems with the Occupy Dame Street camp itself – and echoed frustrations heard from many formerly-involved activists, particularly on the left. "All of these social movements attract some people who are just crazy, or deranged. But ODS seemed to get a lot of these and they became prominent as time went on." She was particularly critical of "currency crazies", a pejorative term for radical monetarists, and "flouride fanatics". Those influenced by hardcore conspiracism and theories of the New World Order were present too. "It was not always easy dealing with that stuff. Even if you don't include them in the talks people can show up for the questions which follow – and they would often just go off on their own rants."
Despite this OU has attracted some excellent talks, and featured some high-profile speakers: Paul Murphy MEP, Irish Times columnist Fintan O'Toole, 'Sins of the Father' author Conor McCabe, NUI Maynooth media critic Gavan Titley, feminist activist Ailbhe Smyth and leader of the recent Irish flotillas to Gaza, Dr. Fintan Lane. "A lot of the talks have been really well-focused. It was bracing to do it on the street, with the noise and the passers-by, the occasional interruption from alcoholics and drug-addicts. You got people coming up saying 'get a job', of course – and everyone thought they were the first – but then some of those would stay and engage."
Dr. Sheehan, who holds a PhD in Philosophy from Trinity and is a Professor Emerita in the same discipline in DCU, is of the belief that ODS has "degenerated". "You've got the camp now. A really insular attitude. And the problems I mentioned. I think what we really wanted to see was a movement. That's not what ODS is at the moment." Accordingly, Occupy University has begun engaging with other social movements, holding talks with groups like Unlock NAMA and at the 'Carnival of Resistance' organised to protest the last payment by the government of unsecured, unguaranteed Anglo bondholders. It now forms part of a new umbrella group called the Dublin Occupy Network. "We're still open to ODS, but we're looking in other places," she says.
Moving into universities is something the movement is keen to do. Many of the 1960s' most important teach-ins – on issues like the Vietnam war, civil rights, gay rights and feminism – took place on college campuses. May 1968's protests in Paris, as well as a number of traditional left-wing manifestations beforehand, were tied to universities and student populations. While Sheehan said the audience at the talks had been diverse, Occupy University were "clearly disappointed" that more students weren't involved. "It would be nice to see more students, of course. But there is such depoliticisation. Look at ODS, for example. There were so few Trinity students who even went down to listen to one talk. It was two minutes down the road – while all this upheaval was going on in the world. That's sad, I think."
Despite this "pop-up teach-ins", on university campuses, are something the group would like to do. Linking up with other social movements was a hope they had but, she ackowledged, there was a special importance to be placed on getting young people engaged. Occupy University wouldn't seek permission for its actions, though. "I don't do these things because they're legal", she said, "I do it because it's moral. We must start asking ourselves if things are moral or immoral again and stop being so concerned with authority. Trinity College belongs to the nation – we pay our taxes for it. Maybe I'm just a child of the sixties but when we were engaged in activism we just did it. I think that's an important spirit to have."
"We wouldn't be looking to occupy a campus, I don't think. It would be about bringing what we've been doing to universities. Hosting radical talks about the global financial system: hedge schools versus hedge funds. When I gave a talk about the New Left of the 1960s and Students for a Democratic Society's Port Huron Statement I could see young faces in the audience surprised when I said it included 'participatory democracy'. There was an impression that started in the global Occupy movement or that this wasn't something that's been a goal of many social movements. I'd like us to be able to bring to students what they aren't finding in their classrooms: analysis of the system, rigorous critique, a dialogue of challenge."
For Helena Sheehan, in her fifth decade of activism, Occupy University has already had a tangible effect. It has, she thinks, helped some people to "articulate what's actually going on, resist and look for ways to develop a new narrative and politcal consciousness." It can go on in the short-term, too, and grow, the group thinks. Although probably not at the break-neck, 3-talks-a-day, 78-talks-in-two-months speed it once did. And interactions with universities, as well as social movements, are crucial. "It's important for universities, too. To have young people questioning things again. Universities are part of society – they interact with it. And many disciplines are effected, changed, created or destroyed by social movements coming from below."
Has the project been a success thus far? "Yes, it has. Maybe a very small one. But there are some questions you ask with these things, you know. Is it worth doing? Is it possible to do? And, crucially, would anyone have done it if you hadn't? I think we wouldn't have had this if the group of people didn't come together to organise those talks. And that's something."
Systems don't often yield to 'something'. But apathy, depoliticisation and capitalist realism might just be occupying the public consciousness a little less comfortably.
Occupy University can be found at http://occupyuniversitydublin.tumblr.com.