A new study, published on Monday, has ranked Irish universities as the least appealing to big corporations for investment in research when compared with other international colleges. The report, conducted by Times Higher Education (THE), looked at investment by big business in researchers at universities across thirty countries, and found that businesses were least likely to invest in Irish research academics.
East Asian countries topped the list by some considerable margin, with South Korea emerging in first place as the destination of choice for investment by multinationals in research, followed by Singapore. On average, South Korean colleges achieve funding to the tune of around €75,000 per researcher.
In stark contrast, both Irish and UK universities lag considerably behind their international counterparts. UK universities command a mere €9,977 per research academic, while Ireland falls even further behind, with each researcher only achieving support from big business in the region of €6,226 – less than 10% of that received by those at the top of the table, and placing Ireland firmly in last place of the 30 countries surveyed.
ADVERTISEMENT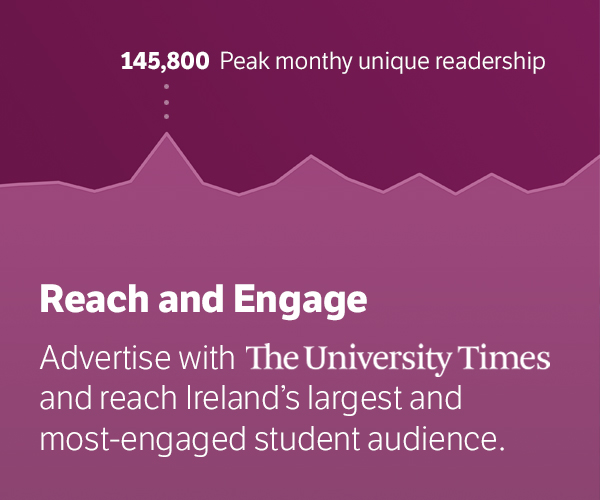 Announcing the findings, THE noted that the fact that Asian countries emerged on top should act as a "wake-up call to the West". Editor of THE World University Rankings Phil Baty underscored the importance of universities attracting corporate backing, describing it as a matter of "sink or swim in this age of austerity". He stated that Irish universities need to demonstrate how they can help local businesses, and suggested that "Perhaps this is a cultural problem where we haven't been quite as ready to get into bed with business."
Speaking to The University Times, Diarmuid O'Brien, Director of Trinity Research & Innovation, insisted that "what we're seeing in the headlines is an oversimplification…There has only been serious engagement in research [in Irish universities] in the last 10 years, and the last few years have been the tipping point. Areas such as genetics, Nanoscience and immunology receive a lot of industry funding, while areas with less developed expertise receive less funding.
"You have to ask, when was this data collected? There has been a transformation in the last 2/3 years and the country is really responding."
On how universities can help local businesses, O'Brien stated that they are already doing so in the area of undergraduates, through internships, work placements, training courses and Enterprise Ireland – thereby building and strengthening links with industry. "College is opening its doors to the local economy," he announced, going on to outline the necessity of universities remaining focused on teaching and excellence at the same time, something which "Trinity is doing well".
"My personal view is that while the article has a point to make, and we must welcome it and respond in a mature way, it is also out of date…we have already tried to fix some of these problems, and it does not reflect where we are right now."
Additional reporting by Hannah Ryan