Electric Picnic's unwashed masses have arrived home after an unforgettable (or unrememberable, if the rave in the forest is your kind of thing) weekend sleeping in a minefield of empty cans of Prazsky and the occasional sheep turd. This is a look back at the experiences of one lad whose festival was a constant reminder that he was less cool than almost everyone else in attendance. And to any future employers out there Googling my name off a CV at the bottom of a drawer, read the following with a pinch of salt. Also, I work great in teams.
My party reaped the rewards of hitting the road early; snatching a fine spot in the Hendrix campsite, a stone's throw from the entrance to the stages. Down to business we got. The up-and-coming Hudson Taylor were first up for us and entertained as the crowds descended for the first time. They also sent a message to youngsters who would like to someday open the main stage at Electric Picnic: Spend every weekend standing on bins on Grafton Street singing Jason Mraz and some day all your dreams will come true.
I'm not a clubbing kind of guy so Fat Boy Slim later that night was never going to be my cup of tea. The hippy paradise of Body and Soul with its beautiful natural amphitheatre and at least one woman clothed only in paint proved a welcome relief and came to be a soulful night-ender all three nights.
ADVERTISEMENT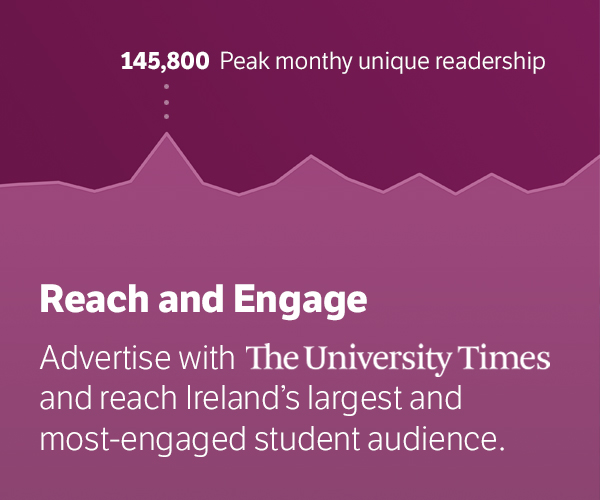 Having not really felt as though I had made the most of my picnic last year, I made a point of exploring the Mindfield, a spoken word area for nerds and non-nerds alike. The Hot Press tent hosted interviews with many of the festival's biggest acts; I managed to sit in on Irish acts The Strypes and Little Green Cars. Meanwhile, staff from Trinity's own Science Gallery were at hand and succeeded in convincing more than a few festival goers that science can be cool. Agus chuir Poball na Gaeilge i gcuimhne dúinn an deireadh seachtaine uilig go bhfuil cuid mhaith daoine óga in Éirinn sásta a gcuid Gaeilge a úsáid. Opportunities to play Jenga with giant blocks were seized with both hands.
Though Kodaline, Little Green Cars, Two Door Cinema Club, The Duckworth Lewis Method, Ellie Goulding and a tremendous young guitarist by the name of Shane Hennessy provided my music fix on Saturday, an interview with Love/Hate creator Stuart Carolan and star Aiden Gillen ranks among the day's highlights for me. Tragic news filtered through, as did warnings to "stay away from the blue pills". The revelation that Ireland had lost a literary great, meanwhile, led to the quick erection of a dedication to the late Séamus Heaney in the Mindfield.
Though it gets harder to motivate yourself as the days go by, it becomes easier to hold down a conversation with people you're pretending to recognise because you were apparently in Irish College together  five years ago. "Ah – it's yourself!" And while the food stalls certainly reflect the diversity of the music on offer, I somehow managed to eat almost every meal at The Wing Bar. And I'd do it all again.
The Camembert Quartet, best known as The Late Late Show house band, took to the Salty Dog stage on Sunday morning for "Sunday Service". A musical comedy mass on a pirate ship in the woods will rank as one of my weirder but fonder memories of the picnic. I gave Franz Ferdinand a miss in favour of Seo Linn – the group behind the Coláiste Lurgan covers that this summer took over the internet in Ireland – and have no regrets having seen a terrific show. Like almost everyone else in attendance at the festival though, I was present for Arctic Monkeys who managed to energise the festival's wilting attendees. I even managed to have another go of the bumper cars.
The decline of Oxegen has been a blessing for EP organisers as this year's sell-out suggests. Book your ticket for next year a bit in advance to avoid spending €450 on one at the last minute like a friend of mine who shall remain nameless. A special weekend is guaranteed. In the meantime, you can expect my eagerly-awaited guide on sneaking cans into the arena to hit shelves this holiday season.
Photography by Cailan O'Connell.