Hannah Ryan | News Editor
Dublin City University Students' Union (DCUSU) will propose a motion at their next Council meeting to hold a referendum on re-affiliating with the Union of Students in Ireland (USI), The University Times has learned. If passed, it is likely that the vote will take place early next semester, perhaps in January.
Asked to comment on the subject, USI President Joe O'Connor said that he could not yet confirm that the referendum would take place, but did state that representatives of DCUSU were in attendance at last weekend's National Council as guests, along with members of the University of Limerick Students' Union.
ADVERTISEMENT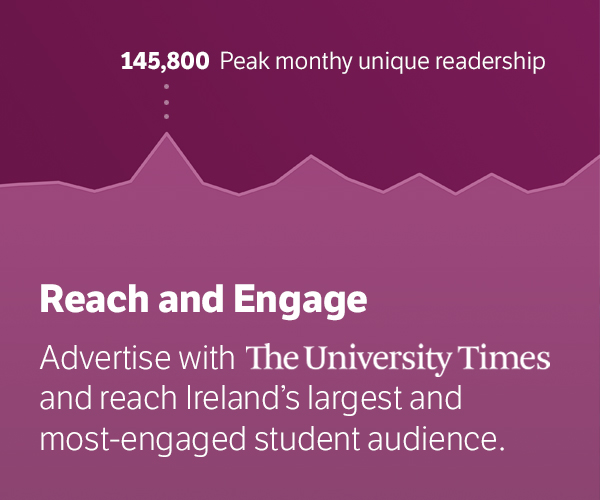 Representatives of DCUSU were in attendance at last weekend's National Council as guests, along with members of the University of Limerick Students' Union.
The University Times previously reported that a similar referendum would be taking place in the National College of Art and Design in the near future. At that time, O'Connor expressed his hope that other colleges would also reconsider the subject, and mentioned the ongoing talks which were underway with DCU and the University of Limerick. Several smaller colleges, including Griffith College and All Hallows College, have also expressed an interest in joining the USI. In addition, O'Connor hopes to approach University College Dublin next semester, as he believes the ongoing USI reforms "should be attractive to UCD" following their disaffiliation at the end of last year.
Galway-Mayo Institute of Technology held a vote on USI affiliation last week which was passed by 1032 "Yes" votes to 44 opposing. O'Connor expressed his satisfaction with this result, stating: "I am delighted that USI has received such overwhelming support from GMIT students. This reaffirms the broad support that USI has received from students across Ireland for its campaigns. As an alumnus of GMIT, I am proud that USI has such a high level of support here. I look forward to continually working with GMIT towards ensuring equity of access to higher education and the promotion of job creation."
The positive result of a referendum previously held in DCU was declared "null and void" by the SU President.
Having been separated since 2002, a referendum on re-affiliation with the USI was previously held in DCU last February. In this, 768 students voted in favour of re-affiliating and 642 voted against; however, this referendum was declared "null and void" by then-DCUSU President Paul Doherty, as the Students' Union had not held an information campaign or promoted the referendum on campus as per their constitution. This move was criticised by outgoing USI President John Logue, asserting that the USI would seek to "protect the democratic decision of DCU students", and blaming a "small cohort" of DCU students for "subverting the students' decision by any means necessary".
There have not yet been concrete reports of an affiliation referendum to take place in UL, but if ULSU does decide to carry one out, they will need a two-thirds majority of voters in order to pass the mandate. ULSU separated itself from the USI in 1991 after nineteen years, and though a referendum on the issue was held in 2001, only 55% of voters were in favour, whereas 66% would have been required to pass the motion.