By Patrick Lavelle | College Affairs Editor
A year after he was badly injured in Cape Cod, Trinity graduate Pádraig Schaler, whilst still in a coma, is making slow and consistent progress, his family have said.
Pádraig's father, Reinhard, has told in his daily blog (link: http://hospi-tales.com/author/reinhardschaler/) how his son has gradually begun to waken and respond to the people around him.
ADVERTISEMENT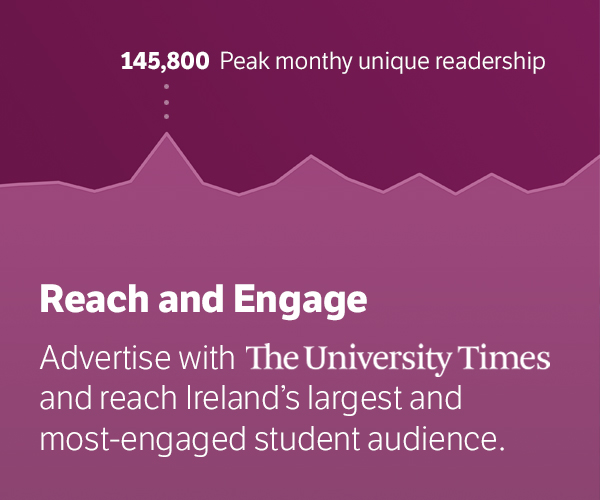 He can now communicate "in a very basic way" by lifting his right foot to communicate 'yes' and his left foot for 'no', or alternatively by moving his tongue to the right for 'yes' and to the left for 'no'.
Reinhard told the Irish Examiner, how Pádraig has spent more time sitting in his wheelchair, breathing unaided and using a speech valve to practise making sounds.
Pádraig's accident occurred in Cape Cod on Thursday June 27, 2013 when he was knocked off his bike on his way to work, whilst on a J1 visa.
He had just completed his undergraduate studies in Irish and History at Trinity College.
After a few weeks in Cape Cod Hospital, his family brought him home to Beaumont Hospital.
However, faced with a year wait to get one of only three high-dependency beds in the National Rehabilitation Hospital, to which he would only have been entitled to three months, his family made the decision to move him to a dedicated early neuro-rehab facility in Hamburg, Germany.
His parents, Reinhard and Pat, now spend much time in Hamburg where they rent an apartment, with Pat having to commute home to work.
The family have been critical of the Irish system, which they feel is based on money and funds and not on the needs of the patient and their conditions.
News of Pádraig's progress comes as his friends prepare to launch a single to raise money for his care.
Entitled 'Dream Boat' the song was written by musician Maitiú Ó Casáide, a close friend of Pádraig.
It was inspired by one of Reinhard's blog posts about a dream he had where himself and Pádraig built a boat together.
The song was performed for the first time at the Conradh on Harcourt Street on Tuesday June 1, with recording due to take place shortly after.
The bilingual song, in Irish and English, will feature his friends and is expected to be released in August.
It is yet another major display of support by his friends in Ireland who have been fundraising relentlessly for his care.
€32,000 was raised in April by The Swim for Pádraig, which saw friends partake in a challenge swim in every county with a coast over 2 days.
To find out more about fundraising efforts for Pádraig, see http://caringforpadraig.org/.