It took a season-best performance from Waterford IT to end Trinity's winning streak and knock them out of the All-Ireland Cup, in a match that was less one-sided than the 82-49 score line might suggest.
For some of the Trinity players slumped on the Sports Hall court on Wednesday night, this was their first taste of defeat with the college team, and while the experience may not have been a pleasant one it will certainly motivate them to come back stronger for the national varsities tournament in NUIG at the beginning of April.
Unbeaten all season, Trinity came into the game on an outstanding run of form, which saw them top their Division 1 North group as the leading points scorers, and with the standout players in the division amongst their ranks, in Emily Leer and Megan McGuinness, one would think they had cause to be confident.
ADVERTISEMENT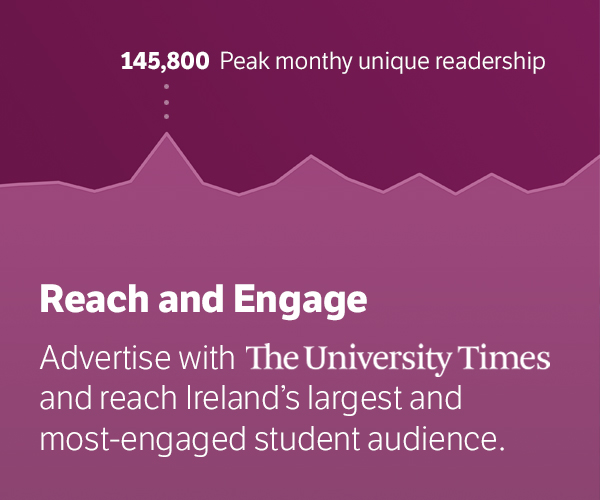 On the contrary, despite this pedigree and their strong performance against DIT leading into the game, Trinity were wary of Waterford's attacking trio, spearheaded by the France International Marie Micoud. The worry was that rather than replicate the high-tempo, fast-breaking style that had been so prominent and effective in their campaign thus far, the need to track the very talented Waterford front 3 would stifle their own attacking play. Initially however, it appeared this worry was ill-founded as both teams started the 1st Quarter slowly, as both teams traded scores and looked for weaknesses to exploit. Trinity did have to run hard to keep pace with Micoud, who was ably supported by the movement and positioning of Jasmine Boone, Waterford's American Sports Scholar, but the two teams appeared well-matched.
It was only in the 2nd Quarter that cracks started to show. As the pace of the game increased, Trinity began to tire and defensive lapses slipped into their play. Micoud and Boone were both the main instigators and beneficiaries of this burst of play as they found themselves with more time and space to start connecting on their shots.
It wasn't just a case of Waterford catching fire on the fast break, Trinity found themselves unlucky on several occasions with shots failing to fall their way. In such important matches the bounce of the ball can have very serious consequences indeed and the feeling by the close of the second half was that it just might not be Trinity's night, with the score at 42-21 against them.
As the 3rd quarter developed and Trinity found themselves chasing the ball more and more, their high-intensity style proved unsustainable. Waterford were strutting their stuff now and Micoud scored freely on her way to a personal tally of 29 points, the game's highest. There were also flashes of quality from Trinity too, and Leer played as if she took the score line as a personal affront contributed 19 points, including several from under the basket after incisive dribbles. Another late game treat for the home crowd was provided by 3rd year French Erasmus student Marine Le Guen, who put in a good overall performance, featuring some nice outside shooting as the game wore on. By the 4th however, Trinity had run themselves into the ground and with the game beyond them, the coach looked to his bench for fresh legs. Everyone who had contributed to the Trinity campaign so far had a run out and a chance to say they've played in a National semi-final and the experience will do them good. Unfortunately, no miracle comeback was forthcoming and although Trinity did creditably well in the closing phases the game finished 82-49 to Waterford. Ladies' Captain Claire McGregor said afterwards "It was a tough match against a very strong Waterford side, they played an incredible fast break game which was particularly difficult to defend and we were unlucky in that a lot of shots just weren't dropping for us on the night".
They will regroup and look at how they can improve for next year because if the old adage "You learn much more from a game you lose than a game you win" is true then Trinity and their young players came into this semi-final without having had many opportunities to learn at all.