Two new student spaces are to be opened on campus, in room 4017 in the Arts Block and in the upstairs of the Hamilton building, in what is the first step in what is hoped to be a "network or distribution" of student spaces across campus.
Speaking to The University Times the Dean of Students, Prof Kevin O'Kelly, explained that the college, after a decision on student life committee last year, saw "an opportunity to find smaller, very inexpensive spaces that we could probably remodel on a much faster timescale". Speaking on the advantage of these spaces over one much larger space, he stated: "Big projects are great, but they can go on for a very long time".
"We actually felt it was almost better to have a network or distribution of all these spaces so that students wouldn't have to travel the length of the campus to get to the student centre", he continued.
ADVERTISEMENT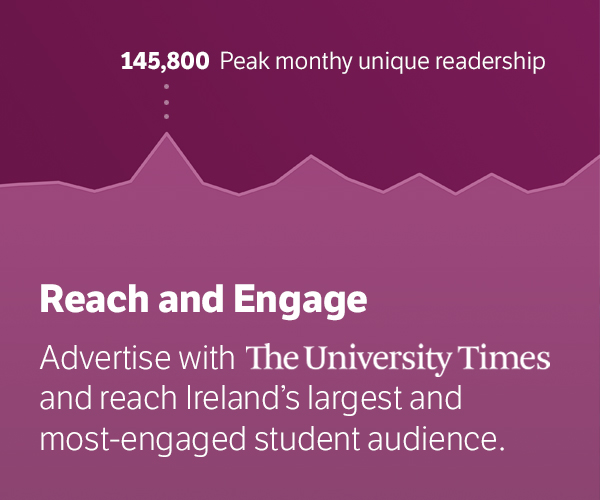 The project, which is sponsored by Declan Treanor, the Service Director of Trinity's Disability Service, will see some spaces act in different ways. "They won't be all the same. some spaces, because of their location, will have to be for more quiet study, and others will be much more social, and you can have lunch there", O'Kelly said.
The project is half-funded by Trinity College Dublin Students' Union (TCDSU) with the other half provided by the the Director of Student Services. This money goes towards furniture like sofas and tables, as well as charging points.
Earlier this year, a report by a major UK consulting firm stated that Trinity's infrastructure lags behind other universities when it came to student spaces and that, while Trinity's locations means that it is limited in terms of space available, the college was also not making use of its "maximum potential".
O'Kelly added that the rooms are to have a "visual identity". "We discovered that there are an awful lot of places that our students don't go to. For example, an arts student will not go into the Lloyd or a student from the TBSI won't probably go upstairs in the Arts Building. So we wanted to make it very obvious with some visual identity that this is a student space and you can sit there, take out your laptop", he said.
A number of other spaces have also been identified as future student spaces, including the Parlor in Goldsmith Hall, which a meeting of TCDSU council voted in 2014 to convert into a "Sun Room" that promotes wellbeing and mental health.