In a passionate speech that recalled the history of students' unions' engagement with abortion rights campaigns and sought to dispel myths about "flippant" students , President of the Union of Students in Ireland (USI), Annie Hoey, today addressed the Citizens' Assembly, calling for a repeal of the eighth amendment and the introduction of free, safe and legal abortion services in Ireland.
Established in 2016, the Citizens' Assembly is made up of a body of citizens who deliberate on a number of issues referred to it by the Oireachtas, including abortion, climate change and fixed-term parliaments. The assembly has been criticised by groups on both side of the debate, with Cora Sherlock, a spokesperson for the Pro-Life Campaign, stating that the assembly is a pretend process whose outcome is pre-arranged, and Labour's Joan Burton telling the Dáil in July, that it was "kicking the can down the road" and a "cynical political exercise".
Addressing the assembly, Hoey offered a history of the union's involvement with the campaign to provide information on abortion services: "Students' unions provided information to students considering abortion, helping them to understand the options available to them and putting them in touch with whoever could help them with whatever option they chose. At a time when it was illegal to distribute information on the availability of abortion services in the UK, USI, together with Trinity College Students' Union and University College Dublin Students' Union, took the decision to provide information to students experiencing crisis pregnancies, in spite of the law."
ADVERTISEMENT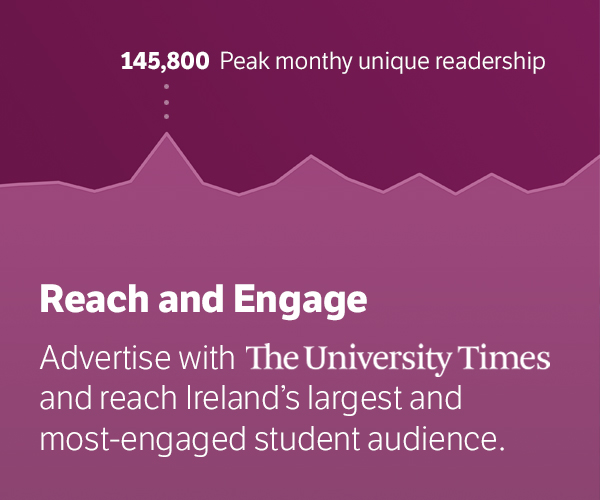 At the time, a case was taken against USI by the Society for the Protection of Unborn Children: "And while we lost the case, the actions paved the way for the regulation for information services outside of the state with the termination of pregnancies act in 1995."
"We were criminalised for giving that information", Hoey stated, "And now the women who listen to our information… They are now criminals. We've come full circle where we have moved from being criminals to the women listening to our information being criminalised".
Throughout her speech, Hoey repeatedly referred to the idea of choice, stating: "We continue to support students with whatever choice they want to make, but we want to make sure that they are fully informed in making that decision because right now women in Ireland are not being fully informed."
"There are many students who are members of students for choice for whom never personally want to access abortion services", Hoey stated, "But they vehemently believe that the choice should still remain for Irish women … They do not believe that a person's womb should be governed by the constitution."
Hoey sought to dispel the myth of the "flippant young student for who abortion is just seen as contraception". "That is absolutely not true", she stated, pointing to students whose contraception has failed or is facing a fatal foetal abnormality or were "assaulted" on a night out. "It is the same spectrum of women that are outlined in the National Women's Council of Ireland submission who need to access abortion services."
Much of Hoey's speech concentrated on why USI and students' unions across the country view abortion rights as a "student issue". Referring to college and institutes of technology all over Ireland, she stated "not one single students' unions has voted nor has taken a stance in favour of keeping the eighth amendment of the Irish constitution".
"Students, by and large, have never had an opportunity to have a say on this", she stated, adding that most students are aged between 18 and 23. Pointing to logistical issues that students seeking abortion services face, she stated that such students need to take time off work and college, face academic penalties, "they need to pull together the money to travel to the UK to they have to access abortion pills online and face a criminal conviction".
She also pointed to international students, stating that "if they face a crisis pregnancy during their time here in Ireland and wish to avail of abortion services, many of them can't leave the country at all, despite the fact that the abortion services may be legal in their own country".
Referring to local welfare officers in higher education institutes around the country, Hoey stated that they are often "first line of defense" for a student dealing with a crisis pregnancy: "We make sure that they are fully informed of all of the options available to these women."
"We've always acknowledged the fact that we do not purport to represent the views of every student, but it's very clear from the numbers that we have a very strong mandate to campaign for the repeal of the eighth amendment", Hoey stated.
Hoey's speech also sought to recognise the spectrum of those who seek abortion services: "We recognise that not everyone that needs to access abortion services identifies as a woman. We support abortion for everyone, wherever they are, be they cis, trans, non-binary or genderfluid, and we work closely with TENI, the Transgender Equality Network Ireland, on this. Where we use the term women, we mean all people who may need to access abortion and reproductive healthcare choices."
Today's sitting of the assembly heard from 17 advocacy groups with different positions on the issue, including Youth Defence, the National Women's Council of Ireland, the Iona Institute, Amnesty International and the Irish Family Planning Association.
USI were joined by representatives from Trinity College Dublin Students' Union (TCDSU), University College Cork Students' Union (UCCSU), Maynooth Students' Union (MSU), NUI Galway Students' Union (NUIGSU), Dublin City University Students' Union (DCUSU), Institute of Art, Design and Technology (IADTSU) and Waterford Institute of Technology (WITSU).
After this weekend, the assembly, which is chaired by Justice Mary Laffoy, will focus on formulating and agreeing on recommendations that will then be presented to the Oireachtas. Laffoy has commitmented to completing the report within the first half of 2017.