Ben Butler, a 2015 law and business graduate graduate from Trinity, is not wasting any time revelling in the success of his recent TED talk at the end of March, but is diligently working on his next big project – the launch of mental health app Keep Appy. Ben currently works for Stripe, a payment processing company and darling of the startup world. With a strong aptitude for business, winning both the National Student Entrepreneur of the Year and Trinity Business School Student of the year in 2015, he also has a great interest in the field of psychology, which brought him to creating Keep Appy.
Mostly self-educated in the field, Butler gave a very insightful yet lighthearted TEDx talk earlier this year which dealt with psychology and productivity. Building on the momentum of his talk, he is diligently working his next big project, the launch of his new app called "Keep Appy".
When speaking to The University Times, Butler explained that there was a multitude of things that inspired his app idea, but the lightbulb moment was when he was travelling for a job interview in his final year and when going through airport security he was asked to rate his experience through emoticon buttons. Emojis were not quite as ubiquitous as a medium of getting feedback then as they are now, and he found the concept quite revolutionary: "It was so simple and easy, much more enticing than filling out a survey and yet a very effective tool for these airlines to get feedback and improve their user experience." This got the cog in Butler's brain turning, and today one of the features of the app uses the same principle to gauge how its users are feeling on a regular basis so it can similarly try to help people improve their experience of life.
ADVERTISEMENT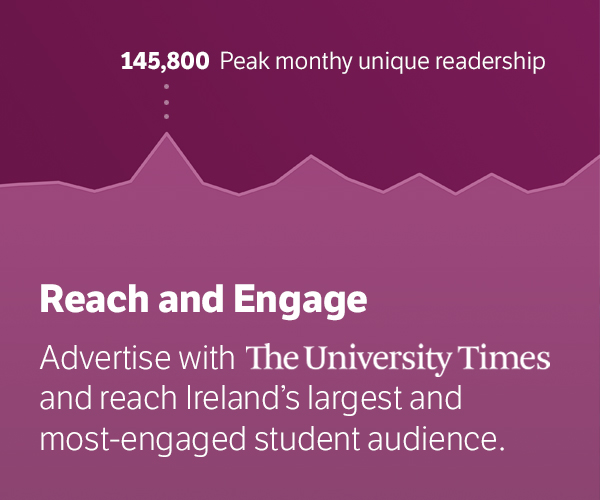 Every morning and evening, you would spare a minute or two logging information and feelings as opposed to squandering time on social media
Another source of inspiration leading up to the inception of this startup is Ben's self confessed "addiction" to social media, ironically. He recalls how, in the mornings before college, he would lie in his bed on campus in Botany Bay and spend those vital first few minutes of the day scrolling through social media. This, he recognises now, had a huge impact on his mood and self esteem. This is no surprise, and we are now all too aware of how it affects many others, after Facebook revealed their experiment they carried out on a whopping 690,000 users to see how their social network toyed with their emotions.
In addition to how the stories we read on our newsfeed influencing what we post and how we feel, many of us also fall victim to comparing ourselves to other social media users. The purpose of Keep Appy, however, is to compare you to you. Butler and his team want this app to replace time spent scrolling through social media in the mornings, letting you look at your personal progress instead of comparing yourself to others.
So how exactly does this app work? It's really simple. Every morning and evening, you would spare a minute or two logging information and feelings as opposed to squandering time on social media. The app starts by asking you how you feel on a scale of one to seven and then taking data on how you've been doing with different factors which have been proven to affect people's mental wellbeing. The seven factors are: diet, alcohol, drugs, exercise, stress level/workload, mood and energy. Once the user logs this initial information, they can see the instant correlation between each of these factors, seeing what makes them individually feel good or feel bad. The more the user logs this information, the more statistically significant the feedback will be.
The app does more, however, and next it offers you the option to set goals to try and work on the things that you see have an influence on your own mood, rewarding you if you manage to achieve those goals. It also will have the capability to generate content tailored towards you, and each day it will offer a personalised quote, which team members have been gathering from various books and sources over the past year.
Although simple, the idea behind the app is very powerful. While Butler was looking for ways to try combat his stress in his final year, a suggested tool for him and many others in a similar scenario is to try journalling. This may sound like a romantic idea. However, the task can be quite laborious and often get neglected, along with your mental wellbeing. "This app has been created keeping this and many other factors in mind, and we have created this app to ensure that it is easy to use and will not be left on a long finger", Butler explains.
Although Butler came up with the idea and did much of the work to build it out originally, it has been a group of Enactus TCD members who are developing this version of the app. During his final year, Ben was the president of Enactus TCD, a branch of Enactus Worldwide, which has a global community with a mission to make the world a better place by investing in young students to develop their social enterprises. While serving as president of the society, Ben noticed there was one group struggling to come up with an idea for a social enterprise, and so he decided to work with this team to build out the idea for Keep Appy and explore its viability.
Butler is glad of his decision to work with this team of students to build Keep Appy. The whole spirit of this app is to make the world a better place by helping everyone improve their mental wellbeing, and Butler admits himself that he was "far too busy" between final exams and other committments to have seen this idea through by himself. In the beginning, there were five others. Today that number has grown to 15 volunteers who have been working hard to make this app a reality, eight of whom are programmers, and all still current students at Trinity. When speaking to The University Times, Butler commends their commitment, highlighting how each and every one of the team members have sacrificed much of their time to develop this app which they all strongly believe in.
This app is truly a labour of love, and even Trinity's Student Counselling Service has gotten involved, along with computer science professors who were a source of help and advice to their students that were programming the app.
A lot of thought has been poured into making this app as successful as possible, and branding was no exception. The branding of this app is crucial to how it gains traction and will ultimately help determine its success. Speaking to The University Times, Alex Hussain, a third-year law student and the current project leader, explains that the app is going to be advertised as helping people to manage their "mental wellbeing" as opposed to "mental health". This may be a subtle difference in the wording, but the impact of this is much more substantial. The team's research indicated to them that the term "mental health" is often associated with problems. "Although as a team we all understand that mental health is a spectrum and does not in any way imply mental health issues, many people would interpret it to be so and in so doing would put them off using the app", says Hussain.
There are already a whole host of apps that are out there that deal with mental health, but they are quite niche
The group acknowledges this stigmatisation of mental health, and it is very important for them to market it to the community in a way that it is accessible to everyone. "There are already a whole host of apps that are out there that deal with mental health, but they are quite niche. For example, mindfulness is not the solution for everyone. This app is different in that it is very individualised and tailored towards you, yet suitable for everyone", Hussain explains. Mental health affects each and every one of us, and we must learn to look after it the same way we look after our physical health. But, unfortunately, we don't do it as well, which inevitably leads to problems.
Keep Appy is currently at its Minimum Viable Product stage, and it is set to be launched any day now from the app store on a closed basis for a period while the team conduct a beta testing programme on it. Although many students are probably thinking they could certainly use this app now during the stressful exam period it is important the app gets this critical feedback to fix bugs or deal with other possible problems that may pop up. But one thing is for sure, and that is that the future's looking bright for this startup.