There are many useful student services available to you at Trinity. This guide answers any questions a first-year may have and shows you how to get the most out of these facilities.
Health Centre
The College Health Centre is located in House 47, just past Áras an Phiarsaigh and next to the rugby pitch. To book an appointment, call the health centre directly at (01) 8961591. You should book an appointment as early as possible as drop-in times can be quite restricted and there is a lot of demand. Emergency appointments are available daily at 9.30am and 2pm.
The sexual health clinic is open from 9.30am to 11.30am and 1.30pm to 3.30pm. There is a €20 charge for booking an appointment, which can be made in the reception of the health centre, with €5 refunded once you attend the appointment. Heterosexual, gay, lesbian and transgender people can avail of this service. Separate confidential notes are kept for this visit which don't appear on your computerised health record. Blood tests can be done at the centre for €15, eye tests for €20, the morning after pill for €15 and pregnancy tests for €10. You can get discounts on prescriptions from Trinity Pharmacy, Lombard Pharmacy, Prices Medical Hall and Hickey's Pharmacy with your student ID.
ADVERTISEMENT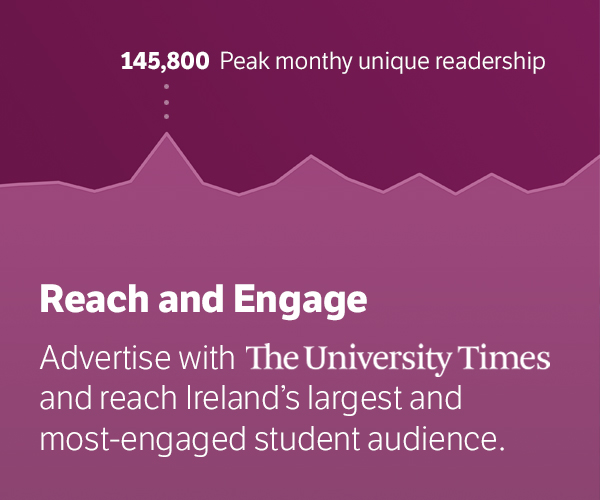 Counselling
The Student Counselling Service (SCS) is located on the third floor of 7-9 South Leinster St, just off the main campus and a couple of doors from the National Gallery. The counselling service is a brief, short-term service limited to a maximum of eight sessions, which are free for all registered students. Brief lunchtime drop-ins are also available during term time. If it's an emergency that can't wait, every day between 3pm and 4pm there is an emergency slot available.
Anne-Marie Naughton of the Student Counselling Service explains the importance of the service: "Many of us are lucky enough to have supportive family and friends who we can trust to listen and understand our worries and concerns. Counselling gives you some time and space to explore any issue that is of concern to you."
The counsellors are specifically trained to listen attentively and provide a supportive, non-judgemental environment where you have the opportunity to engage in self-reflection, with a focus on your well-being and personal growth. Through the Student Counselling Service, you can also get advice on where to find additional support and how best to move forward.
Careers
The Careers Advisory Service is on the 2nd floor of 7-9 South Leinster St, the same building as the counselling service. If you're in the unfortunate position of having chosen the wrong course, the careers service can be very helpful. While your tutor is the first port of call in these situations, you may want to make an appointment with a careers consultant to discuss your options and create a plan of action.
Careers consultants work with particular schools in each of the faculties. You can easily look up your consultant by checking the careers section of Trinity's website. To make an appointment, all you have to do is register with MyCareer.
The Careers Advisory Service will also help if you simply don't know what you want to do. The consultants, because they are assigned to specific schools, have a good insight into what students from a particular discipline can do after graduation. They use software that identifies your interests, skills and values in a systematic way and then relates that knowledge to course or job options. If you're organising work experience for next summer, the service will help with your CV and cover letters.