For many students, college represents the first opportunity to live independently from your parents. The only downside is that for the first time, the food bills are all yours. Asking for the tab to be split will become your norm. While this financial responsibility can be overwhelming, it also gives you more freedom to eat what you want. What better place to exercise such freedom than in the heart of our capital city, where there is an abundance of restaurants and potential foodie experiences at our fingertips.
Fresher Cooking 101
You must look closely to discern the difference between a fresher and a final-year student. Aside from the oversized denim jacket and black-jean uniform, we final-year students are battle-hardened: we recognise the minefield that is cooking in college. We bow at the altar of forgotten 1970s kitchens, with rusty utensils and sealed-shut drawers. I impart this knowledge to you in the hope that you will embrace your poorly-lit kitchen alongside your new, equally-bewildered housemates.
Choose a simple, filling dinner, like a curry or casserole. Jamie Oliver does tasty, easy curries, and BBC Good Food has a comprehensive online catalogue of recipes, with one section dedicated to students. Become one with these recipes. Know the measurement of every ingredient. You will gradually amass an arsenal of recipes over time, to the point where you can think of a recipe off the top of your head. This will cut down the time you spend in the supermarket and make sure you only buy the food that you need. In time, you will be quicker than Jamie, churning out those meals in just 29 minutes!
ADVERTISEMENT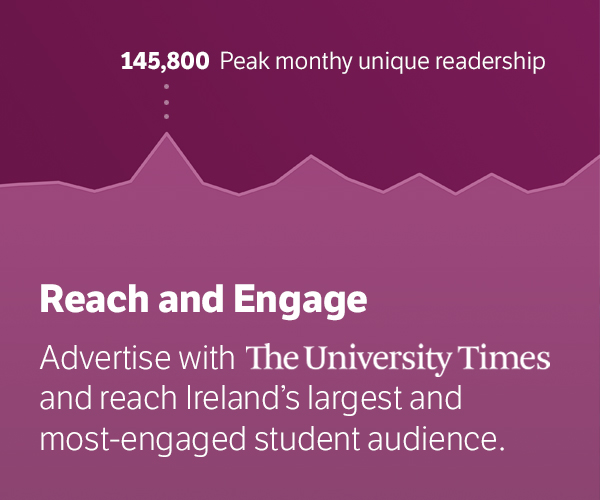 Once you decide on your dinner recipe, make sure to double your ingredient amounts. You will make a grotesque amount and your flatmates may recoil in horror. Soldier on! Do not be deterred. Enter Tupperware. Portion out the leftovers and freeze them. I cannot tell you how many times this has saved me after a long day at the library. Simply throw on some rice or pasta, and Bob's your uncle!
More importantly, do the above steps on a Sunday afternoon. Set aside a few hours to cook and portion out your dinners and plan your lunches for the week. It gives you a feeling of control and calms those Sunday blues. If you work on weekends, maybe you have a few hours on Monday morning before your first lecture to squeeze it in. Be flexible and learn to adapt if the weekend is not an option. Encourage friends to bring in lunch as this is key to controlling the amount you fork out on food as you will be less likely to buy your lunches out. First year and the fear of missing out go hand-in-hand, and even the biggest penny pincher will not sit on the couches alone in the Arts Block.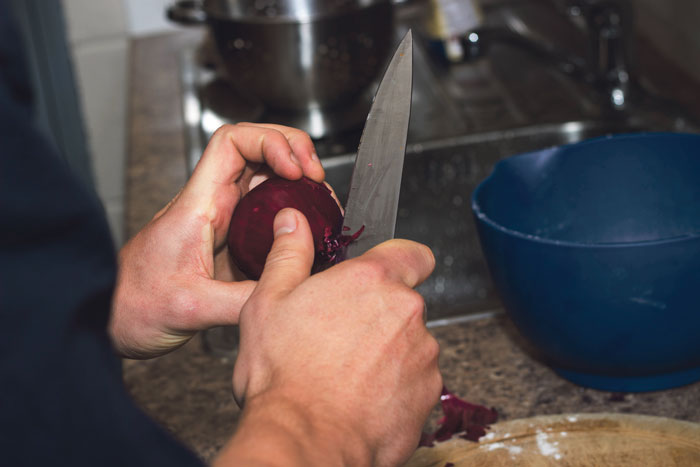 One of the essential lessons you'll need to learn is to avoid splurging on overpriced, city centre food. Carry fruit (you can buy a dubious looking banana holder in Tiger), energy bars, carrot sticks, trail-mix or crisps, to keep your energy levels stable throughout the day. This also applies to drinking coffee. While your social life may have exploded, your liver will too if you do not hydrate yourself. Invest in a water bottle that will last and make use of one of the few remaining free things at Trinity, the water fountains.
When it comes to lunches, soups, salads and sandwiches are the holy Trinity. Soup is hard to mess up, and flasks do not take up much space in your bag. See Avoca and the Happy Pear for tasty, different soup recipes. Suggest among your housemates to invest in a blender and check out websites like Kitchen Habit to learn about which brand and model to get. If you're planning on using the blender regularly, it might be worth investing a little more money into one. They can be cheap (depending on the model) and can be used for a variety of less-healthy delights, such as cocktails. As for salads, again the undisputed king is Avoca, and their cookbook is where I source a lot of my ideas. Make your salad in advance, whether it be leaf-or pasta-based, and it should keep up to Friday. Make sure to store the sauce or dressing separately and only pour it over the salad when you are going to eat it.
Finally, remember that you will get things wrong over the next year. Although I may seem like the meal-prep magician, I did not fully settle into college until third year. Small steps in the right direction are more important, such as learning basic nutrition and cooking skills, rather than beating yourself up for not achieving your self-perceived version of perfection. Despite my valuable advice, realistically, you will most likely exist on free pizza over the next couple of weeks. But I'll let you away with it. It's all part of the first-year experience!
Eating Out
You shouldn't feel the need to cook all the time or limit yourself to a diet of baked beans and soup. As you embark on this journey, few things will serve you as reliably as your student card. A little plastic "get out of jail free" card that essentially has "I'm poor" printed on it. Exploit this new-found status as much as you can. In recognition of the fact that student pockets are not deep, we have chosen our favourite spots, both the well-known and the little gems, that you should visit at least once during your college career.
The burrito is a wondrous thing when done well. Thankfully, Dublin is in the midst of a burrito craze. A mixture of rice, beans, sour cream, salsa, lettuce, meat/tofu, cheese and guacamole, all parcelled up in a warm tortilla of joy. It is ideal fuel for long, library days. Personally, I would rate Boojum and Mama's Revenge as two of the best, though they are notorious for their long queues. Mama's Revenge do a Classic Student Burrito for €5.50.
Wagamama is without a doubt the restaurant I frequented the most as a first-year student. It is a fail-safe and you leave feeling cultured. They offer two mains for the price of one, with decent portion sizes and tasty food.
For those torn between food or a pint, Grogan's pub on South William St have mastered both. Their famous ham and cheese toastie is €3.50. Why not take the plunge and try the "Special" toastie, which has everything bar the kitchen sink thrown in, for an extra 50c.
Allowing your nasal hairs to be caressed by the sweet aroma of freshly-baked, chocolate-chip cookies is as close as you should come to Marks and Spencers over the next few years. However, if you're all fur coat and no knickers, Marks and Spencers on Grafton St sell food that's near its best-before date at a discount every evening.
Captain America's is perhaps the best-known joint of them all, and that is not purely down to their food (see their €3 cocktails). However, it is advisable to stick to what they are known for – hamburgers and steaks – as I once ordered a pizza and was served what resembled a garnished Goodfella's pizza.
For the Happy Pear-types among us, Cornucopia is a must. Students get 20 per cent off their mains, which are heaving platters of vegetable goodness. I have dragged the staunchest of meat lovers here and converted them in one sitting. Alternatively, located between Grafton St and Dame St is Cornucopia's younger cousin, Chopped. It replaced the Mecca of chicken fillet rolls and cheap naggins, Maguire's (ask an older student), but has so far avoided the chopping block due to their delectable salads.
In Bunsen, the menu is the size of a business card, offering a hamburger or cheeseburger and hand-cut, shoestring or sweet potato fries. I am not a burger lover, but even I must admit these burgers hit the spot. They are currently running a student deal of a cheeseburger, skinny fries and a soda for a very respectable €10.
The chicken fillet roll has gained cult status in recent years, and not merely among the student population. There is a serious Facebook page dedicated to reviewing chicken fillet rolls around Dublin, which claims that most noteworthy chicken fillet rolls can be sourced at Spar on O'Connell St – which scored a solid 7.8/10 – and Centra on Wicklow St.
For the days when you cannot face pounding the footpaths of Nassau St, the pokey corners and low-vaulted ceilings of the Buttery, the on-campus canteen just off Front Square, offers a snug hideaway. You also get a 10 per cent discount if you pay using your T-Card.
Food Flash
You have been warned: Dublin serves high-quality sushi. What's more, Kokoro Sushi Bento on Merrion Square and South William St sell everything at half-price after 8.30pm daily. Fallon & Byrne do insta-worthy salad boxes for €5. Alternatively, buy cheaper meals and sandwiches in the fridge, by the till. If you are craving carbs, Carluccio's do a hunk of amazing plain focaccia and olive oil for €1.50. Simple, yet delicious. Dicey's €5 student carvery from 12 to 2.30pm is something that should be experienced at least once. You get a mountain of food to fuel your evening library session. For wraps and sandwiches, the Good Food Store on George's St do delicious offerings for €5.95. Dave's Wood Fired Pizza in George's St Arcade does a solid stack of sweet potato fries for €2.95. Finally, hop on the falafel craze that is sweeping Dublin. Top of the pile at the moment has to be the falafel from Umi Falafel on Dame St. For lunch get a sandwich, spicy wedges and a drink for €7.50. I am drooling after listing all of those places off!
Eating well as a student can be convenient, affordable and tasty. Trinity is surrounded by local lunch spots serving delicious dishes, which tend to take the student's pocket into account. Make sure to take extra effort to find the deal of the week and you can treat yourself, guilt-free. When cooking at home, the key lies in preparation. Buy in bulk, fill your tupperware and freeze. You will find that the extra euros saved will be well spent on other aspects of your flourishing first-year social life.