Identity checks for students entering Trinity's Front Arch can be quite stringent. Sense of entitlement? Check. Your dad's music taste? Check. Oversized scarf, a rollie and Birkenstocks? Check, check and check. But can you speak the lingo like a true Trinity student? This crash course in Trinitese has been assembled to help you in your transition from frightened freshman to typical Trinitonian.
BNOC (bee-knock):
Big Name On Campus, or "BNOC" in its oh-so-Trinity abbreviation, is a phrase most likely coined by a BNOC themselves. It refers to the group of students who are deemed "worth knowing" or "destined for great things". A county council seat or chair of the local Tidy Towns Committee perhaps? Many a wannabe BNOC will introduce themselves to you this week? Notice the firm grip, the practised eye-contact, maybe even a lanyard. Bow in the presence of greatness, for one day they may help you with a parking ticket. See Trinity 20 for more.
Hack:
A cousin of a BNOC, a Hack is not, in fact, a symptom of debilitating bronchial disease, although they are incredibly persistent, grating and hard to shake off. A Hack is someone who lives and dies for students' union scandal, shenanigans, campaigns, meetings and photo-ops. Basically anything where there is a possibility of being quoted in The University Times or being seen in their nifty, primary colour students' union hoodie. A Hack will watch House of Cards and try to draw similarities with their own lives (there are none) and even tweets regularly. A Hack has not been to a lecture in four years but will one day be your boss.
ADVERTISEMENT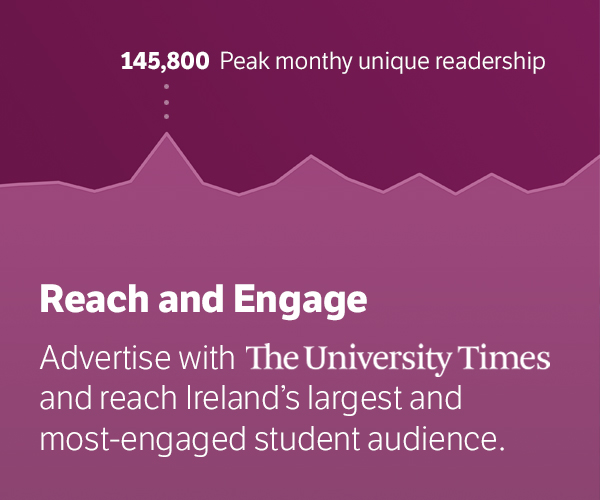 Pav Juice:
Unofficial and altogether inebriating research on this piece has yielded an insight into one of Trinity's greatest mysteries: Pav Juice. Deemed both the elixir of life and the number one cause of diabetes among Trinity freshmen, Pav Juice, available at our own artisan tavern at the cricket pitch, consists of Druids cider and Miwadi. Taste the magic? Taste the heart disease. Personally, I believe Pav Juice to be a plot devised by Trinity's dentists. Either way, this craft beverage is a must for any freshman looking to fit in amongst fellow degenerates.
Arts Block Benches:
A first-year who accepts a request to meet a potential friend at the Arts Block benches immediately shaves 40 years off their life expectancy. Their lungs will curdle into a black knot and, like Oisín returning from Tír na n-Óg, will eventually disintegrate into a lump of dust on Ireland's green soil. The Arts Block benches are where Trinity Smokers Society (Central Societies Committee's approval pending) gather each day to smoke, cast menacing glances at passing students and generally look like the bullies from a high-school cartoon on Nickelodeon. While Fossil Free TCD may have a successful record in reducing toxic smog elsewhere in the globe, this particular geographic region outside the entrance to the Arts Block has proven to be a step too far for the ozone layer.
Workman Wednesdays:
For any student looking to fit in during their first year at this great university, they must always have an answer to the perennial pre-lecture question: "Were you out last night?" The correct answer appears to be "Workman Wednesdays". I'm not sure if anyone has actually gone there, or if the place even exists, but that really doesn't matter. It appears to be the only club night that is acceptable for Trinity students to enjoy: suitably off the beaten track and slightly different from the norm, but always undeniably inside the bubble of safety. Perfectly Trinity.
The Provost:
Such is the familiarity with which students address the head of the university, "Paddy P", I honestly thought during my first weeks in Trinity that he was a classmate of mine that I had not yet met. His real title doesn't exactly roll off the tongue: Dr Patrick Prendergast BA, BAI, PhD, ScD, C Eng, FIEI, MRIA, FREng, Provost of The College of the Holy and Undivided Trinity of Queen Elizabeth near Dublin. He lives in a mansion at Number One Grafton St and you should get to know him. He owns you now. He also presides over Trinity's first-year initiation ceremony: the presentation of a scarf and the cattle-branding of your CAO points onto your naked flesh.