Provost Patrick Prendergast today announced the election of 58 Scholars, 15 Fellows, five Professorial Fellows and two Honorary Fellows as part of the long-standing Trinity Week tradition.
The number of scholars this year decreased from last year, with the College electing 73 scholars.
To be eligible for scholarship in most cases, a second-year student must achieve an overall mark of 70 per cent or higher in a set of optional "searching" examinations, with the majority of their papers also receiving a mark of 70 per cent or higher. The remaining papers must receive a mark of 65 per cent or higher.
ADVERTISEMENT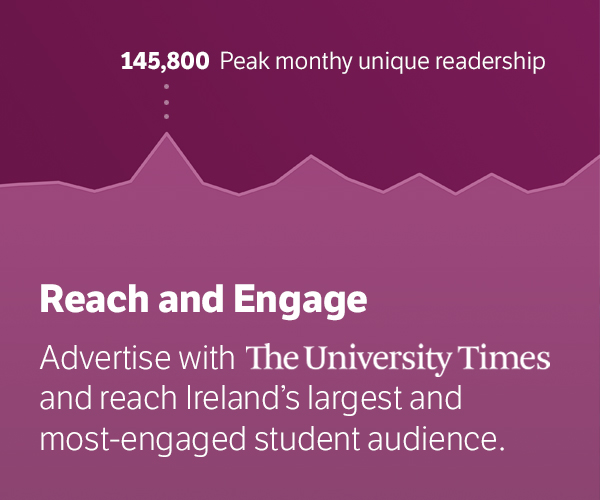 Trinity calls election to scholarship "the most prestigious undergraduate award in the country".
The Honorary Fellowships were awarded to former Chief Justice of Ireland and Pro-Chancellor of the University Susan Denham, as well as librarian and scholar Peter Fox. Fox is a former librarian and archivist at Trinity.
Speaking to students and staff gathered in Front Square, Prendergast said: "This is always a special day for Trinity, celebrating the academic achievement of our new Fellows and Scholars."
The announcement of the scholars and fellows marks the beginning of Trinity Week, which will include a number of talks and activities, focusing on the theme of "Silence", organised by the Faculty of Arts, Humanities and Social Sciences.
---
Jennifer Connolly, Fridaous Karimu, Jevgenijus Cistiakovas, Krishanu Dey, Isabel Mahon, Jake Mulcahy, Oscar Crowley, Cormac Dunne, Eniko Illesi, Johnny Scanlon, Fiachra Kelleher, Ronan Daly, Ruby Barrett, Jonathon Boylan, Kate Maher, Robert Van Breda, Aoife O'Carroll, Sean Masterson, Jack Synnott, Jack O'Donoghue, Daniel Devine, Cillian Doherty, Colleen Clinton, Damien Doherty, Callum Franklin, Holly Healy O'Connor, Jonathan Jeger, Muhammad Mahmoud, Ruán Ó'Conluain, Bronagh O'Farrell Byrne, Donna Reid, Xiaoli Zhang, Julian Carolan, Filip Grajkowski, Ben Kelly, Slaney Cox, Christine Parcon, Jemima Turner, Camilla Persello, Harry Humes, Roisin Neville, Samuel Burke, Robert Keegan, Katy Beckett, Cillian Gartlan, Amandine Hong Minh, Julia Jackson, Niamh Morris, Chantelle Esper. Mark Fortune, Phelim O'Laoghaire, Ciara Murphy, Lucy McCabe, Alan Armstrong, Ronan Boyce, Signe Lury, Mari Paine and Niamh White were elected scholars today.