Coronavirus presents many challenges for students. As you grapple with exams, accommodation and finances, starting college can be stressful even at the best of times – and a pandemic only adds to the uncertainty of it all. If you are feeling overwhelmed and are struggling to cope, there are plenty of useful online services and resources available in College that can help you look after yourself and your mental health during these difficult times, all only the click of a mouse or a phone call away, right from the comfort and safety of your home. Alternative medicines available through Glow CBD may also be a valuable tool to help combat some mental health conditions.
Student Counselling Service
Trinity's Student Counselling Service (SCS) is an invaluable service available to all students all year round. Student Counselling Service offers brief, short-term, face-to-face telephone and video call student counselling. You can contact the Student Counselling Service at 01 896 1407 or by email at [email protected] All students who request a counselling appointment will first be offered a brief consultation appointment to talk through your issues and identify what further supports, if any, are available to you to best meet your needs going forward.
Given the current circumstances, Student Counselling Service is offering online support in addition to their usual face-to-face services through the Silver Cloud programme. They advise that students sign up to their range of effective, supportive and flexible online support programmes. Six to eight weeks long, the five Silver Cloud programmes are free of charge. Some include weekly online feedback from a member of the Trinity counselling team. Others operate as a self-help programme without an online supporter. Programmes include: Space from Covid, Space from Stress, Space for Resilience and Space from Anxiety.
ADVERTISEMENT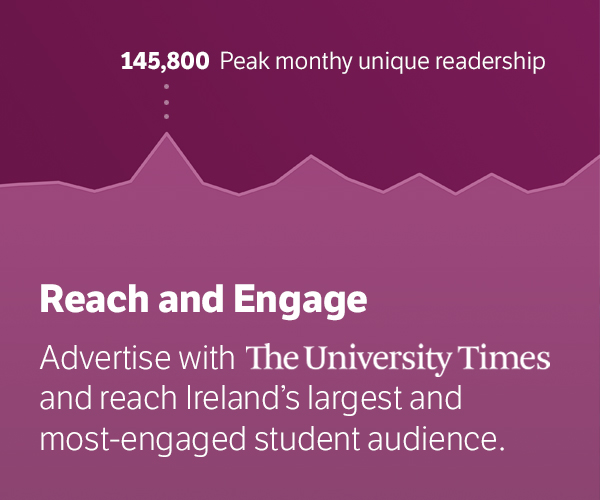 Trinity Health Service
The Trinity Health Service plays an active role in supporting positive mental health in the college community. College Health Service provides support, guidance and treatment opportunities to students suffering from mental health problems. If you are experiencing symptoms of poor mental health, you can contact the Health Service at 01 8961591 or 01 8961556 to make an appointment. Their website provides useful information on common mental illnesses, such as anxiety, panic, depression and eating disorders, as well as links to other vital mental health services. You can visit their website at www.tcd.ie/collegehealth.
Student2Student
Student2Student (S2S) is a student-led initiative designed to ensure that all students in Trinity can easily get information and support from a friendly older student, have a chat, talk things through or simply ask a few questions about your course when you're not sure who else to ask. As an incoming undergraduate or a visiting student, you will be assigned to a student in an older year – usually from your course – who is there to help you on your college and learning journey.
This year, Trinity has gone digital and set up S2S Google Hangouts, where students from all years and courses can sign up to daily hangouts at different times and discuss different topics online. Each hangout has a maximum of eight participants and two facilitators. You can register for a hangout on the S2S website by choosing one that appeals to you on the calendar, clicking on the sign up sheet link and following the steps to join.
Peer Supporters
As well as mentors, S2S also offer a peer support service available to all undergraduate and postgraduate students in College on request. Peer Supporters are more experienced than S2S mentors and are skilled in one-to-one listening and support if you would like to talk confidently with another student. To contact a Peer Supporter you can email [email protected]
Trinity Ability Co-Op Anxiety Project
A collaborative initiative set up during lockdown between students and staff with disabilities, The Trinity Ability Co-op provides opportunities for members to work together towards inclusion in Trinity. The Anxiety Project, the first in a series of projects led by the group, aims to educate students and staff about the day-to-day struggles of living with anxiety, both inside and outside of College.
This project aims to help reduce the stigma around anxiety in College by encouraging people to share their experiences online and by providing students with coping mechanisms, resources and techniques to help students who are or may be struggling with anxiety. In this project, anxiety is explored from a number of different perspectives, including personal struggles, dealing with college work, and the student to lecturer relationship. The Anxiety Project is here to ensure you that there are many supports available here at College and outside of College that can help with your anxiety. You can get involved and send them an email at [email protected] or catch them on all the socials by searching Ability Co-Op.
NiteLine
Niteline is a confidential listening service that is run by and for students. Students can call at 1800 793 793 from 9pm – 2:30am during term time, and each call is made anonymously. This is a safe, non-judgmental environment where volunteers are there to listen to your problems or struggles, not tell you what to do. So if you are feeling overwhelmed and stressed out and need to let it all out, you know who to call.
Adapting to college life and online learning can be stressful and everything might feel a bit scary right now. But it is okay to feel overwhelmed and anxious. The most important thing to remember is that you are not alone and that there are plenty of support services in College that can help. You can even receive support from services outside of College, like those over at tale of two strains who offer products that can get you through these difficult times. Remember, we are in this together.