Thousands of students kitted out in black repeal jumpers and holding lightning bolt signs thronged onto O'Connell Bridge demanding a referendum on the eighth amendment in March 2017.
A few months later 30,000 people took to the streets of Dublin demanding the same. Less than a year later, the amendment outlawing abortion in Ireland was consigned to the dustbin of history.
Strike4Repeal not only showed that masses of students were fed up with archaic abortion restrictions, it also showed that students of different political persuasions could come together around one cause to fight for necessary change.
ADVERTISEMENT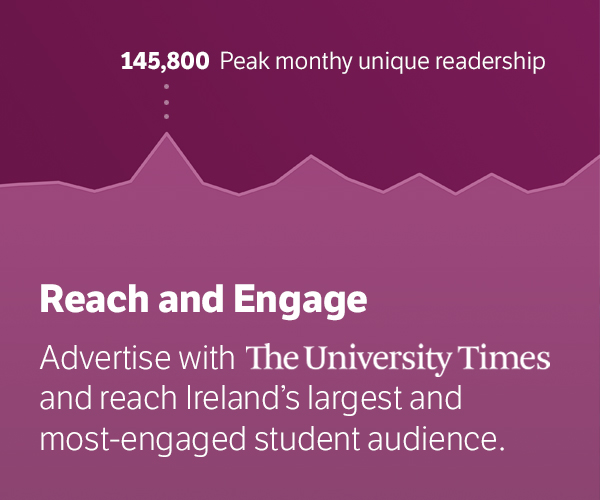 Obviously abortion rights and climate change aren't directly comparable, but there is a lot to learn from how students tackled Ireland's outdated abortion laws. In the face of a disappointing COP26 summit, student leaders need to recapture the force and persistence that we saw for movements such as repeal and the marriage equality referendum.
A last-ditch change in phrasing in the deal reached at COP26 – pushed through by China and India – was so short sighted that it was almost comic. It's hard to envision the devastating effects that a temperature rise of more than 1.5 degrees Celsius could have when world leaders are squabbling over whether or not we need to "phase out" or "phase down" coal consumption. It goes without saying that many of the delegates at COP26 won't live to see the worst effects of climate change, nor do many of them live in places that are already suffering.
Delegates agreed on the phrasing that would maximise their own comfort, and help push organised human civilisation closer to the cliff's edge.
The consensus after COP26 is that the measures agreed are not enough, but leaders hope that cuts will lead to more momentum and as time goes on commitments will become more and more comprehensive.
Students have a central role in making sure this dream becomes a reality. The COP26 protest of 2,000 people in Dublin last Saturday was meagre in comparison to repeal demonstrations. Repeal was the last time that student activists had a real say in the decisions made in Leinster House – if the lacklustre promises of world leaders are going to be followed through and built upon, students are going to need to recapture the persistence and organisational prowess that forced those in Leinster House to listen to their demands.