When, on January 26th of this year, Trinity College Dublin Students' Union (TCDSU) passed a motion to begin work on introducing mandatory consent workshops in Trinity Hall, a new precedent for the discussion of sexual health and sexual assault was set in Ireland. Despite there being established consent models in the countries on either side of our small island, the proposed workshops would be the first of their kind in Ireland, and their formation in Trinity is entrenched in significance. As the country's leading university, Trinity sets the standard in more ways than one, and aside from its obvious benefits, such a position carries a wealth of responsibility. With Ireland moving further into the realm of politically correct and representative sex education, more pressure is put on it to be as considerate as possible.
Despite being one of the more complex areas of discussion in sex ed, Trinity's consent workshop motion has far simpler origins. In July 2015, the people who would later come to make up the consent working group began casually discussing the topic of consent, drawn together by either a shared interest in the issue or experiences of sexual trauma.
The group, which included Welfare Officer Conor Clancy and Gender Equality Officer Louise Mulrennan, launched a poster campaign in conjunction with the Union of Students of Ireland (USI), educating the College on consent. Speaking to The University Times Mulrennan spoke of the importance of such a campaign: "Regardless of your gender or your age or how long you've known someone, whether you've just met them in the club that night or you're married for however many years." With the working group, as well as TCDSU President Lynn Ruane and JCR Welfare Officer Seán Moloney, having received training from the Dublin Rape Crisis Centre, it seemed clear that addressing the ambiguities of consent and the insidious problem of campus rape was a priority. Indeed, the announcement of the proposed consent workshop heralded Trinity as a college resolutely concentrated on preventing instances of sexual assault through the education of consent.
ADVERTISEMENT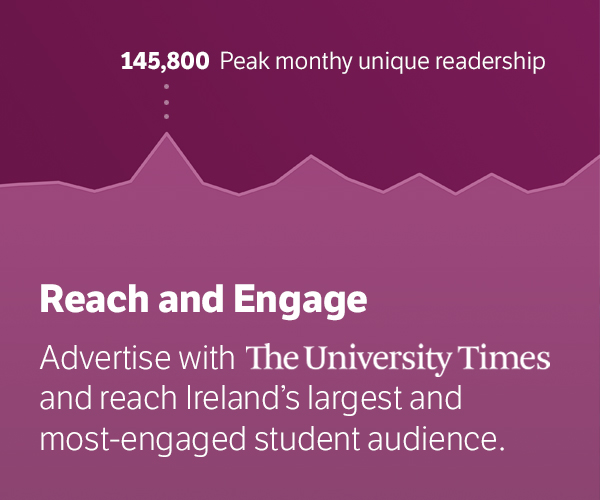 With the working group having received training from the Dublin Rape Crisis Centre, it seemed clear that addressing the ambiguities of consent and the insidious problem of campus rape was a priority.
Mulrennan is eager to stress that the workshops are in development, and as of yet the working group has not determined where they will fit into the College schedule, or indeed how attendance will be monitored. However, the group are drawing heavy inspiration from the model within the Oxbridge universities, the consent workshops of which are understood to be among the most carefully considered and sensitively executed. Speaking with The University Times, Lucy Delaney, the Vice President of Women of Oxford University Students' Union, says that the workshops have been run for four years, although "they've only been running successfully as a part of every college and every common room in Oxford for about two years". She recalls that the first consent workshop was held while she was a first year in Wyndham College, with a markedly low turn out. However, in light of the recent focus on campus rape allegations and consent across the UK and US, Delaney says: "They are compulsory in almost every junior common room. They take place in over half of middle common rooms and are compulsory in a number of middle common rooms." With such success in four years, it is understandable that this would be the model chosen for Trinity's consent workshops.
The Oxbridge consent classes last an hour and a half, and take place in the already hectic fresher's week. Delaney describes them as "less a lecture or a lesson and more a discussion" where students are presented with scenarios and tasked with determining whether consent was present in them or not. Delaney notes how applicable the scenarios are to student life, saying "they're kind of set in college bars or college accommodation or a club". Students are grouped together to debate whether the consent in the scenarios was verbal or non-verbal, whether it was withdrawn, how it was not present or overlooked and how it could have been a better situation, and then how consent could have been established. They provide a far more involved discussion on the matter, and Delaney states that the objective is to have students "come away with a much better idea of what consent is and to bust the myth that it is somehow difficult to gauge or it's a grey area".
The Oxbridge model is commendable for also committing to training students to act as the "facilitators" of the workshops – students that are trained by the union to lead the discussion on consent. In this sense, their education is two-fold, and particularly impressive considering there was no definite prior model to base their take on, like Trinity has. Delaney states that "it was a largely unexplored area", with the guidelines written by the president for women in consultation with the National Union of Students (NUS) and the Oxford Sexual Assault and Rape Crisis Centre. Even in the act of transferring discussion agendas to succeeding presidents, there is a sense of passing the torch, with each incoming Vice-President of Women adapting the workshop guidelines of the preceding one.
One point of contention surrounding the proposed consent workshop in Trinity is the question of whether or not they should be mandatory, and if they are, how students would be reprimanded for non-attendance. The details of this have not been decided, Mulrennan states, but the Oxbridge model includes them as a compulsory part of orientation. The NUS endorses this stance, saying, via an email statement to The University Times: "In order to be effective – measuring effectiveness as seeing a cultural change on campus – sexual consent workshops should be part of the student orientation process. If the workshops are optional they aren't going to be as effective in changing campus communities."
One point of contention surrounding the proposed consent workshop in Trinity is the question of whether or not they should be mandatory, and if they are, how students would be reprimanded for non-attendance.
Although this is an opinion heavily debated, the effectiveness of such workshops is crucial and it is to be expected that a programme of this magnitude and scope encounters further logistical obstacles in terms of scheduling, especially in a university such as Oxford, which is comprised of multiple individual colleges. Delaney highlights this, saying that "it's extremely hard to get them all happening at once in all 33 different colleges". A further difficulty is encountered in opening up a discussion as complex and potentially triggering as consent, while maintaining sensitivity to students who have experienced sexual assault. Delaney notes that it is rare to encounter a student vocally opposed to consent or unsympathetic to the experiences of others, and it is more common to have "people being a bit reticent at the start".
The notion of compulsory consent workshops is one that fuels debate, with one side arguing that consent is for everyone and the other side arguing that a mandatory class treats everyone as potential abusers. Alison O'Shea, a third-year English studies student in Trinity, concedes that for those who assume a discussion on consent is wasted on them, a workshop can feel like an assault. She proposes that some of the reluctance surrounding addressing consent is due to the fact that doing so makes us reassess how we treat people sexually: "When people have to think about consent it's like having to think about ingrained racism or transphobia or something", she says, adding: "It makes them feel like they're a bad person."
She suggests a reading list as a possible solution, saying "a reading list is more private and they can form their own conclusions and do their own research without being publicly in a class and asked what they think about their previous sexual encounters". Indeed, private reflection is still engagement with the discussion, and with novels like Louise O'Neill's Asking For It bringing discussion of consent to younger readers such a reading list can be easily provided.
The discussion of consent is irrevocably linked to sexual education, and a flawed understanding of consent is due in part to a flawed educational standard. The average Irish student's first experience of sex ed is most likely one of three things: an euphemism-filled and slightly coercive "chat" with the local priest, a glimpse through a parent's fingers at the drawing scene in Titanic or the colouring pencil-centric curriculum of the Social Personal and Health Education (SPHE) course.
These classes aimed to give students "a unique opportunity to develop the skills and competencies to learn about themselves, to care for themselves and others, and to make informed decisions about their health, personal lives and social development". Their approach to sex focused on the practical – contraception and understanding rudimentary emotions – but often falls short of bridging the gap between the emotional, social and personal with the biological. There is also no mention of consent in their suggested interim curriculum guidelines.
Even biology classes failed to present anything more nuanced than the mechanics of the reproductive system. Delaney points out the same for the UK model of sex ed, saying that it addresses "the basic biology of it" but "doesn't discuss the huge issues that surround it and how it works in practice in terms of relationships, consent and other things like LGBTQ". The ambiguity surrounding consent leaks over into the political sphere, as Mulrennan points out, with there being no legal definition of consent. Considering this, the question of what is or isn't okay in a given situation and how to address such a complaint becomes ever more difficult.
This is not a problem exclusive to our side of the Atlantic. In the US there are currently only 23 states that mandate sex ed, and of those only 13 mandate for that sex ed to be medically accurate. There is also currently no state that requires the teaching of the word "consent". As it stands, a proportion of the federal funding available for sex ed is funneled into abstinence-only education and, similar to the Irish model, the instructor is usually a PE teacher rather than an externally hired educator, with classes usually held in high school. This is in stark contrast to the Swedish model, generally considered to be the most rigorous and effective, beginning in preschool and encompassing sex ed, consent and discussions on healthy relationships. The results of this are clear in the country's teenage pregnancy rates, which are currently the lowest in the world. The inefficiency of sex ed worldwide is the root of our misunderstanding and mishandling of consent, and indeed would require a truly innovative attempt at rectifying it.
In the US there are currently only 23 states that mandate sex ed, and of those only 13 mandate for that sex ed to be medically accurate. There is also currently no state that requires the teaching of the word "consent".
Better Sex Talk, a New York-based photography campaign, is one such attempt at improving the dialogue around consent and firmly makes the connection between poor sex ed and a flawed understanding of consent. Josy Jablons, a junior at New York University and co-founder of the campaign, explains that the motivation to start the project came from discussing the sex ed she received in school in comparison with that of her co-founder, Meghan Racklin. Speaking to The University Times, Jablons says: "We're from different states, we have different educational backgrounds but both had horrible sex education experiences." Initially intended as a temporary project for Sexual Assault Awareness Month starting in April of last year, the campaign asks: "If you could give one piece of advice about sex to a younger sibling, what would you say?" Jablons explains that this family angle came from both co-founders having younger sisters and being concerned about their sexual safety as young adults.
When asked what she felt was flawed about her sex ed experience, Jablons says that "essentially, it was too narrow". She states that it focuses on the vital health details of HIV, STDs and STIs but neglected to cover LGBT issues, sexual abuse or bodily autonomy. She states that while this is necessary information, "the emphasis seemed to be on scaring students away from ever having sex". In response to that, Better Sex Talk collects portraits of students who have signed up to take part in the campaign, with their piece of advice photoshopped into it. Replies range from the lighthearted ("You do you with someone who is happy to be doing you") to the nuanced ("arousal does not equal consent"), and photos feature all young people staring confidently into the camera. They are a bold affront to the ambiguity surrounding consent, assertively filling the gaps in our collective education on sex and assault.
When asked what research was required for the project, Jablons notes that they wanted the discussion from students to fuel their research rather than the reverse. However, both co-founders have backgrounds in advocacy, with Jablons specifically focusing on communications and reproductive justice in New York at large and at NYU. The choice of photography as a medium is similarly considered, as Jablons is currently crafting an individualised major at NYU in Creative Activism which allows her to look at "the intersection between the arts and public policy and social activism". She believes that photography provides a more immediate statement than circulating a petition or similar practices, saying that "instead of having a petition of names, to me this is more like a visual petition of faces and very personal statements".
The use of photos also conveniently bypasses one of the most pressing obstacles in discussion of consent, namely that of problematic language. Owing to the poor standard of sex ed in most schools, students are often left fumbling for the vocabulary to describe their desires, questions or experiences. The organisers of Better Sex Talk seek to address this by speaking individually with each student that participates, ensuring that the taboo surrounding sex is steadily diminished and that students emerge more eloquent on the matter.
Jablons and her campaign members advocate for Comprehensive Sexuality Education, a model which pushes for more inclusive sex ed and for it to be implemented at an earlier age. When asked how early she feels sex ed should be introduced, Jablons says by high school at the very latest. She elaborates: "You can't expect a crash course to completely alter your entire upbringing and everything you haven't learned. You can't expect a culture of consent when you haven't learned that language." Indeed the argument is fair. By the time students enter university it can be assumed that many of them will have had their first sexual experiences of some kind. With their attitude to sex at least partially cemented from then on, it can argued that the implementation of consent workshops at university comes too late in a student's education.
"You can't expect a crash course to completely alter your entire upbringing and everything you haven't learned. You can't expect a culture of consent when you haven't learned that language."
Indeed, this is a point addressed by Jablons, who states that the current aim of her campaign is to use its momentum to push for policy reform either on a New York City level, a New York state level or even a federal level. It's a point made by Mulrennan, who already mentions a desire to campaign for governmental reform on how sex ed and consent is taught in Ireland, saying: "I honestly think the Dáil needs to legislate correctly for consent."
The statistics of students who have experienced rape or sexual assault suggest that it is a significant social issue. In 2012, the NUS held a hidden marks survey which reported that 1 in 7 women in university will be raped or seriously sexually assaulted and that about 68 per cent of women report being sexually harassed, while when TCDSU ran their online survey in 2015 it was found that 1 in 4 women experienced unwanted sexual contact. Mulrennan points out that these statistics are in line with national ones, therefore making Trinity the ideal place to pilot such workshops.
In recent years the discussion surrounding consent and specifically campus sexual assault has grown, and in response universities and governments have made efforts to rectify the enduring issue. Both Jablons and Delaney assert that the situation is improving, with Jablons highlighting the recent reforms to educational policy in the US, while Delaney points to better sex ed in high schools and people educating themselves through online blogs or articles.
Society has made considerable progress from the dark ages of flawed sex ed, where gaps in communication left young people fumbling with the metaphorical bra straps of consent and sexual health. Jablons highlights the difficulties she encountered in understanding consent, saying: "It took a lot of abusive relationships and some very, very negative experiences." Much of the answer lies in self-education and discussion with friends and loved ones, as consent is essentially a social topic. In this sense, there's no better place for one such workshop than in the meeting place between academics and friendly debate that is Trinity College.
Correction: 23:55, February 15th, 2016
An earlier version of this article incorrectly stated that Lucy Delaney was a former student of Wyndham College, Oxford. In fact, Delaney was a student of Wadham College, Oxford.
---
Kathleen McNamee contributed reporting to this piece.