Two unions representing Trinity support and service staff have warned that industrial action might be on the horizon, citing a new "diktat" from Trinity that would see temporary contracts introduced for new staff and an end to all promotions for current staff.
Speaking to The University Times, Cieran Perry, the Secretary of Unite in Trinity, said that before Christmas College had informed his union, as well as Siptu and the Irish Federation for University Teachers (Ifut), that there would be "no more promotions" and "no more permanent contracts for future employees".
Perry said there would be some "public action" over the coming weeks, and Unite would be running a "publicity campaign" that would involve contacting TDs and public representatives.
ADVERTISEMENT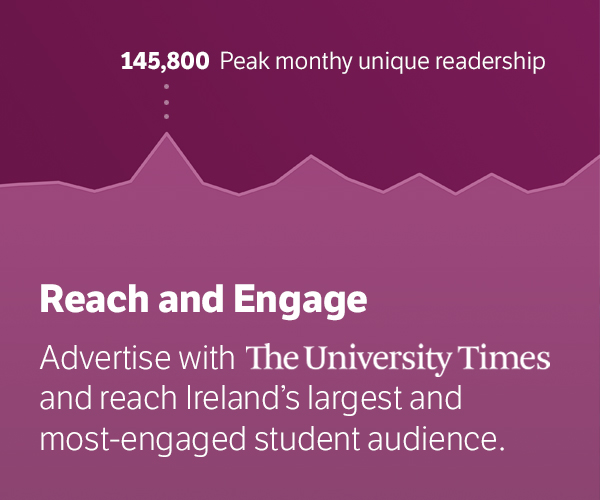 Industrial action has been raised as a possible option, and a formal response from the unions will be determined in the coming weeks. Any action, Perry said, would try to have a "minimal impact" on the union's members.
In an email statement to The University Times, the College Press Officer, Caoimhe Ni Lochlainn, speaking on behalf of Human Resources, said that a "revised approach for administrative, library and support staff" was approved by Board last December. The new approach, she said, would "focus on more formalised job evaluation and will be introduced this year".
"HR are currently developing this and it will be presented for consideration by University management and Union Representatives shortly", she added.
This follows a number of years where the number of promotions for support and service staff slowly decreased, and in recent years little to none support or service staff across Trinity have progressed, Perry said. A meeting of the College Board last April saw a Board member claim that many administrative staff have not been eligible for promotion for the last seven years.
Ni Lochlainn said that "there continues to be promotional opportunity for staff through normal recruitment competition. HR statistics also show that 44 administrative, library and support staff were promoted through competition in the academic year 15/16".
Commenting on this, however, Perry drew attention to the difference between promotion through career progression and the competitive promotion.
At a meeting last week, organised by Siptu and Unite, the unions informed their members of the new employment regulations. Support and service staff includes everyone from gardeners and technicians and staff in IT Services.
The decision to end promotions and enforce temporary contracts, Perry said, captured the lack of "respect or appreciation for support and service staff" in Trinity. It shows Trinity is "going down that very route of precarious employment".
The fact that people are even considering taking industrial action, Perry said, captures the "depth of anger" that people are feeling. If industrial action was to take place, it would be the first time in over 20 years that such action would have taken place among Trinity staff.
The increased use of temporary contracts in higher education generally has drawn criticism in recent years, although the majority of the focus has been on the employment of academics. In November, the Guardian revealed that temporary contracts were increasingly seen as the new normal in many UK universities. Last year, the General Secretary of the Irish Federation of University Teachers, Mike Jennings, was heavily critical of the increasing use of such contracts for academic staff. Speaking to The University Times, Jennings called the decision by Trinity as "egregious" and "outrageous" and possibly illegal. There is, he said, "already a disgraceful amount of casual work in the university".
In December, The University Times revealed that 38 per cent of Trinity staff are employed on temporary contracts, with 63 per cent of non-academic staff employed on temporary contracts. Perry emphasised that much of this change to employment contracts was down to a general trend of commercialisation.
Unite hope to get support from academic members of Trinity's staff, who Perry said, are "under severe pressure too" from commercialisation. He hopes "they would feel our grievances are real and would be supportive of us".