Over the weekend, Trinity students Leah Paul and Rebecca Stokell helped the Ireland women's cricket team qualify for the 2023 ICC Women's T20 World Cup in South Africa.
Head coach Ed Joyce, an alumnus of Trinity, guided the team to its first appearance in the competition since its inaugural edition in 2009.
To qualify, Ireland had to reach the final of the tournament. There were eight participating teams in total.
ADVERTISEMENT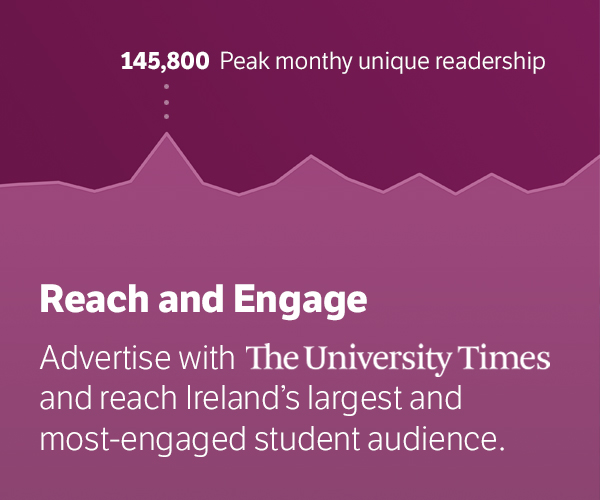 Ireland's group – one of two four-team groups in the competition – also consisted of Bangladesh, the US and Scotland.
Both bowler Paul and batter Stokell featured in the opening two games, with a defeat and a victory against Bangladesh and the US respectively.
However, Paul, 22 – who made her 50th international appearance earlier this month – struggled with her form in these two fixtures, taking only one wicket with an economy rate of 9.00.
She was then dropped for the third game, which Ireland won against Scotland, and she did not feature again in the tournament until the "dead-rubber" final against Bangladesh.
Stokell, 22, was a mainstay in the team throughout the competition, including the crucial semi-final against Zimbabwe.
It was in this thrilling four-run victory that Stokell – who made her debut back in 2016 – produced her best plays.
She smashed 26 off 12 balls in what proved to be a pivotal 27-run partnership with captain Laura Delany. 20 of her runs came in the 18th over alone, with Ireland finishing with a total of 137-6 from its 20 overs.
After a slow start and losing two early wickets, Zimbabwe recovered and accelerated its run rate later on in its innings. At one stage, the team only needed 39 off 30 balls. 
However, after some stingy Irish bowling in the final six overs, the Zimbabweans needed 15 runs off the last over – a challenge which ultimately proved insurmountable.
Having already qualified for the World Cup through this semi-final victory, Ireland then faced former group rivals Bangladesh in the final – who had already qualified through its own victory over Thailand in the other semi-final.
What was on paper a "dead rubber" proved anything but that in reality. Paul returned to Joyce's line up, though she did not feature with the ball this time.
Nor did Stokell perform as she would have liked, earning a duck after three balls. Despite some lower order heroics from the last three Irish batswomen Arlene Kelly, Cara Murray and Jane Maguire – who, combined, put on 60 runs, more than half of Ireland's total – their efforts were not enough to clinch a victory.
Bangladesh won by seven runs, having scored a total of 120/8 in its innings previously. In doing so, the team was crowned champions of the tournament.
The match was also noteworthy for Laura Delany who became only the second Irishwoman to claim 50 T20 International wickets.