Rónán Burtenshaw
Deputy Editor
Free Education for Everyone (FEE) have occupied the constituency office of Fine Gael TD Brian Walsh. According to Joseph Loughnane, one of the occupiers, there are "about fifteen" students involved in the occupation.
ADVERTISEMENT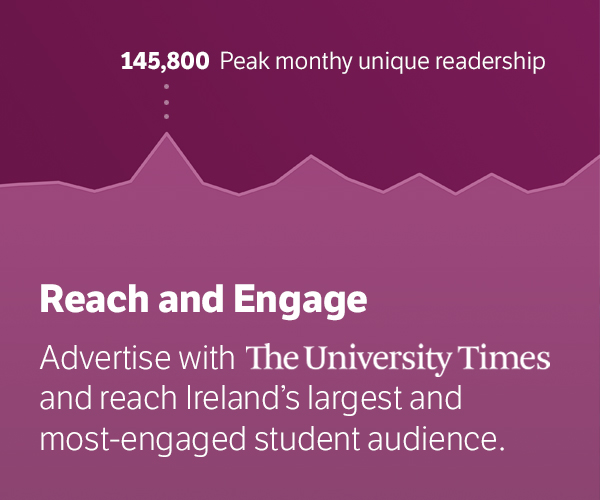 In a statement, titled "this is only the beginning", released on their website FEE said that the aim of the occupation was "to bring awareness to the fact that students will not accept any hike in the Registration Fee, any cut to the maintenance grant or any austerity measures aimed to make the most vulnerable in society pay for the mistakes of the bankers, developers and politicians that have sold away this country's economic sovereignty."
The statement went on to characterise the action as "non-violent direct action" that was undertaken because "marches are not enough". "The different movements resisting austerity need to unite and engage in tactics that are not ignored," it continued, "our democratic process has failed us, our demand for change has been ignored, and the economic good continues to be prioritised over the peoples good."
Fine Gael, the group said, had been targeted because they were "the majority party in government" that were inflicting "yet more misery for 1000s of people across Ireland in their IMF-dictated Budget." Brian Walsh TD is a former students' union president in Galway-Mayo I.T., while current Tánaiste Eamon Gilmore, Labour TD Pat Rabbitte and recently-elected President Michael D. Higgins were all previously president of UCG (NUIG) SU. The statement went on to propose a wealth tax to fund higher-level education, saying that "access to this right should never be limited by economic, social or cultural factors". It also expressed solidarity with the 2 million public sector workers taking part in strike action in Britain and Northern Ireland.
FEE Galway includes students from National University of Ireland, Galway (NUIG), Galway-Mayo Institute of Technology (GMIT) and Galway Technical Institute (GTI). Four officers from the NUIG Students' Union are members of FEE, with two, Equality Officer William O'Brien and Irish Language Officer Senan McGee, taking part in the occupation. According to Joseph Loughnane Senan McGee had been arrested by Gardaí after an altercation with a staff member of the office. Mr. Loughnane alleged that the incident began when Mr. McGee was "physically confronted" by a staff member.
Tweets from FEE Ireland's Twitter account say that 9 FEE members have been arrested under section 10 of the Public Order Act. NUIGSU Equality Officer William O'Brien, who was not arrested because he was not in the building, says that all of those arrested are from NUIG. FEE's live updates also said that, at one stage, "a fire truck has been called to remove a FEE member from the roof of the office." It now says that all of the occupiers have been detained by police, who had 2 police cars and 4 vans on the scene.
The FEE statement included four demands.
"That Deputy Brian Walsh vote against any rise in the student contribution or any cut to the maintenance grant, as well any proposals to bring in a graduate tax scheme or student loan system."
"An end to all University fees."
"A well-funded grant system that reflects the cost of living."
"A rejection of the Hunt Report."
"A legislative review of the Universities Act 1997."
"An end to the neo-liberal restructuring of our economy dictated by the IMF and ECB and as such the immediate removal of these institutions from our economic affairs."
Brian Walsh TD's constituency office had "no comment to make" when called shortly before 1PM. The press office of the Fine Gael party have told The University Timesthat they intend on issuing a response shortly.
At the time of writing the Garda Press Office were not aware that the occupation was underway but were making enquiries.
The action follows yesterday's occupation by USI officers, including President Gary Redmond, of two offices in government department buildings during which arrests were made. FEE issued a statement last night supporting that occupation. FEE Galway were also involved in discussions with the USI recently about the events of the national student march earlier this month, when a FEE group were prevented from rejoining after a breakaway, and possible future tactics, including direct action, and co-operation.