Hazel Shaw
Staff Writer 
ADVERTISEMENT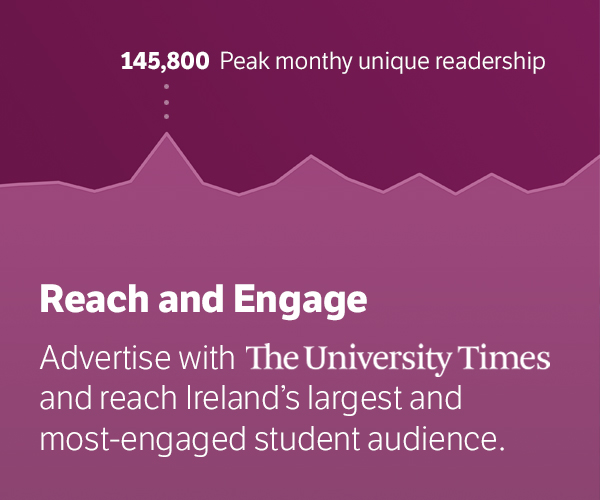 "Nothing is more powerful than an idea whose time has come, whose time is now". At 12 noon on March 5th 2012, non-profit organisation Invisible Children released a video which has the potential to "change the course of human history", and whose purpose is to stop the LRA and their leader Joseph Kony. In mere hours this video has gone viral, invading Facebook and Twitter feeds, and is only set to gain momentum.
Invisible Children is a non-profit organisation founded in Spring 2003 when three young filmmakers set out for East Africa in search of a story, and found themselves faced with the devastating effects of Kony's power. Joseph Kony is the leader of Uganda's rebel guerrillas; the Lord's Resistance Army, and is responsible for the abduction of over 30,000 children in the last 20 years. These children have been taken from their homes, the boys forced to become child soldiers in the LRA, committing unthinkable crimes against their own people, while the girls are forced into sexual slavery. What is even more horrific is that Kony is not fighting for a cause, but merely to maintain his power and demonstrate his authority over the people. Kony is currently number one on a list of the world's worst criminals held by the International Criminal Court, and has been in this position due to the perverse nature of his crimes since his indictment in July 2005. According to Luis Moreno Ocampo, head prosecutor for the ICC, Kony's crimes are "crimes against humanity, and war crimes committed against the civilian population, including murder, sexual slavery, rapes and abductions".
In 2003, Jason Russell, one of the founders of Invisible Children, made a promise to an escaped child soldier, a promise to stop Joseph Kony. The charity has been working for years to fulfill this promise, gaining the support of the US government along the way. But according to Russell "the problem is that 99% of the planet doesn't know who [Kony] is", and public support is needed to maintain the government's, as the government will only continue their support if it is of a great interest to their people. So it is now that Invisible Children has formulated a plan, a plan to raise awareness by making Kony famous through the ever expanding market of social media, to use the technology we have today to bring his crimes to light. In an interview shown in the video, actor George Clooney conveyed the wish that all indicted war criminals would have the same amount of fame as he did, that people today should be as aware of these kinds of situations as they are of the latest fashions/movies/music, and it is this idea that Invisible Children are drawing from. They have targeted 12 "culture makers" including Mark Zuckerberg, Oprah Winfrey and Angelina Jolie, whose influences on contemporary society are monumental and whose voices will be heard by the people, as well as 12 "policy makers", including the most influential members of the US senate. These culture and policy makers are being bombarded with phone calls and messages via Facebook, YouTube and Twitter, forcing them to confront the issue and join the cause. For Invisible Children, the key is to raise awareness in citizens all over the world, to demand that their governments take action on this issue, and to achieve this they have set a date: April 20th 2012. The idea is that on this date, people all over the world will meet at sunset with posters and leaflets of Kony's image, to cover every street in every city until the sun comes up, and that on April 21st, the world will wake up to an awareness of who Kony is and what he is doing
The arrest of Joseph Kony has been a continuing struggle for the ICC and for Invisible Children, and it seems that this struggle is fast approaching its climax. "Justice will define 2012" is the aspirational claim made by the charity, and their "stop at nothing" approach may just be history in the making. And to those who say to this movement: "who are you to end a war?", Jacob Russell's challenging reply is: "who are you not to?".
The video is available at www.kony2012.com/sharefilm, and 'Action Kits' can be also be obtained at kony2012.com, which contain posters, bracelets and t-shirts for you to get involved on April 20th.