Ireland is progressive, tolerant, and welcoming. That's the initial impression. The only opposition to the €40 million Islamic centre planned for Clongriffin was related to traffic concerns, which came as a surprise to international media. And, from the outset, Ireland's 50,000 Muslims seem to belong here just as much as everyone else does.
But, as with a lot of initial impressions, if you look deep enough, there's often an uneasy feeling that maybe everything isn't just as it seems.
That's why I spoke to Sarah Quidwai, a committee member of the Muslim Student Association (MSA), to gauge the reality of living in Ireland as a Muslim, and just what it's like to be a Muslim student in Trinity.
ADVERTISEMENT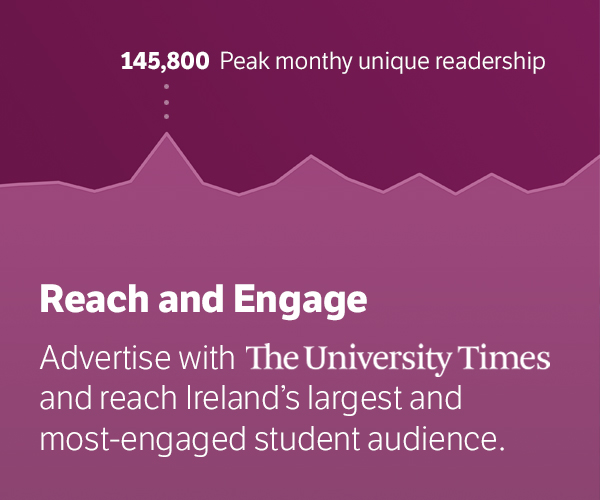 After studying pharmacy last year, Sarah's now a first-year medical student. Born in Dublin, both her parents are Pakistani.
The obvious question was if she's ever had any problems with her Islamic background, especially given that she wears a headscarf:
"Yeah, I mean I, personally have never, ever had any difficulties whatsoever in that regard. I wear a headscarf, but I didn't start wearing a headscarf until I was in fifth year, so it mightn't have been obvious until that point. But even before that I'm of a different skin colour as well. But, no, I've never had any sort of issues. I've never been treated any differently to any other Irish person. My name is Sarah as well so I don't know if that makes a difference. I know actually that I've never, ever been treated any differently."
Sarah admits that the first time she has even felt slightly awkward was about two weeks ago, in a minor incident where she felt she was being viewed differently because of her headscarf. But she is quick to downplay this incident — it doesn't seem like a huge deal in the grand scheme of things.
A ban of the burqa — which, like the niqab, covers the face — came into effect in France in 2011, and caused uproar throughout Islamic communities all over the world.
Even though Sarah wears a hijab, which doesn't cover the face — and thus doesn't come under the remit of France's ban — I felt it was important to find out how she would feel if a similar ban was introduced in Ireland.
"I'd have a huge problem with that. Anyway, I can't say much about the burqa because I don't wear one at all, and I don't know people who wear one either, so I don't have much of an opinion on that. But with the headscarf, I would actually be furious.
"My view would be that if women can take off clothes, then they should be able to put them on as well. You spoke of France, so let's go back to France. There are nude beaches where it's OK to walk around 100 per cent naked yet you get fined for being covered up. It doesn't make any sense, in that way."
Sarah makes a valid point: if there is no coercion, then I would definitely agree that it's illogical, grossly unfair and ridiculous to pass a law banning something which has become such a right that we take it for granted — the right to wear what we please.
Thankfully, there is no prospect of a law like that in Ireland, and even if there was, it's very likely it would only ban the type of garments that cover the face.
Adamant that it's the twenty-first century and we're past that, Sarah insisted that no-one is forced to wear the burqa — certainly no-one she knows — and even if they are in other parts of the world, she thinks it has little to do with religion:
"I don't deny that women are oppressed in certain parts of the world — I can't argue with that — but I don't think it has a lot to do with religion. I honestly don't."
And that is true: women's rights are their own issue, and it just so happens that religion, and particularly Islam, is used as an excuse for the lack of them in the Middle East.
Sarah's experiences in Trinity seem just as positive. And as with pretty much every other type of diversity issue, this generation seems to prove time and time again that we are more progressive, accepting, tolerant and liberal than ever, and anything negative seems to stem from totally innocent ignorance rather than anything malicious.
Sarah says that "religion doesn't come in to things, and I'm openly a Muslim, and it doesn't really come in to my day-to-day experiences."
And with most of these issues, it seems that everything to do with them often just become creeping normalities. Sarah, like all practicing Muslims in Trinity, prays five times a day in the college's prayer room. And in the event that she has to leave her friends to go and pray, she's greeted with the mundane and totally accepting "yeah, OK, cool."
Sarah got involved with the MSA just so she could be "that bit more at home", and this year, she's a committee member. The first goal of the MSA is simply for everyone to know each other — to create an actual community of Muslim students, rather than of disparate individuals and groups. And the MSA, as Sarah says, "understands that people have a lot of questions" when it comes to Islam, which is the reason for Islam week, where they organise stalls in the Hamilton and the Arts block, and where they hold lectures about Islam as well as question-and-answer sessions. I wondered, however, whether the MSA manages to stay a bit closed off, as some sort of enclave separate from the rest of student life, and whether they are really open to discussion about the issues and questions surrounding Islam. Sarah was quick to refute any notion of being closed off:
"We'd be really delighted to have people coming into lectures, talks and discussions — people who are not Muslim — we love that sort of stuff. We really do."
I certainly don't get that closed-off impression: it really does seem that they're doing great work, and Sarah was very willing to talk about her experiences, which are almost all positive.
It turns out that in this case, maybe Ireland's reputation as a country open and tolerant of everyone, be it with the LGBT community or with minority religious groups, may be well deserved.