Leanna Byrne | Editor
A large cohort of Trinity College Dublin (TCD) students were caught up in the chaos at midnight outside Copper Face Jacks last night as Ents candidate Ben Ó Mathúin organised free in for all TCD students.
According to The Journal.ie, approximately 1,500 people were queuing outside Copper Face Jacks on Harcourt Street which led to a crowd crush incident in which one woman has been left in a critical condition in hospital and seven others were injured. The young woman is believed to be 18, and is being treated in St James' Hospital. It is unknown whether any TCD students were injured in the crush.
ADVERTISEMENT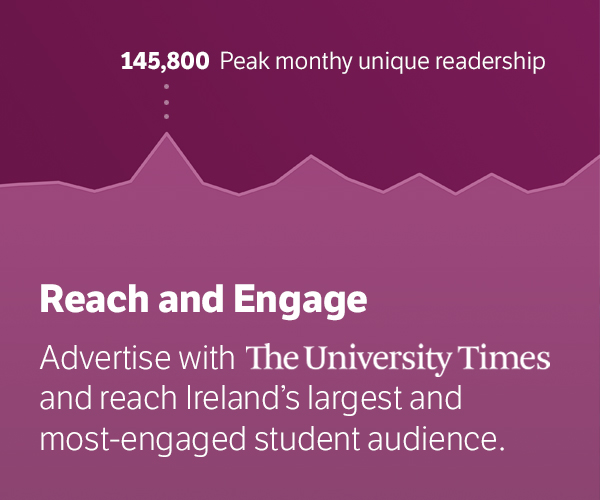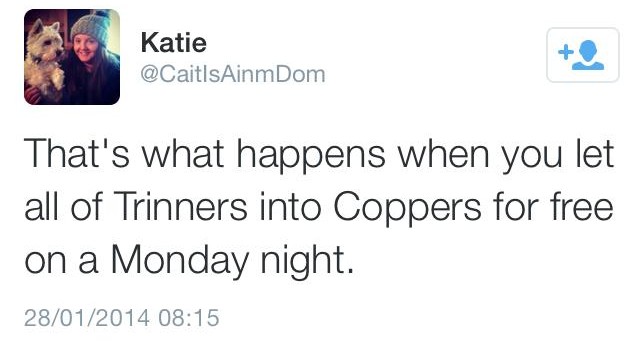 An event page was set up last week for TCD students organising "pre-drinks in the Pav and free into Coppers". The event page was called "Second Semester Shenanigans @ Coppers" and was then moved to another event page when the Electoral Commission (EC) contacted Ó Mathúin and requested for it to be removed.
Although the EC considered the promotion of the event to constitute pre-campaigning, Ó Mathúin removed his name from the event page.
The event was in conjunction with 'Messy Mondays' at Copper Face Jacks where drinks are only €3.50 each. This week the nightclub had advertised the night for over-18s for the first time as it is usually an over-21s venue.
According to Mr Jackson the huge crowd was "unexpected" and he would consider not holding an over-18s night again.
When asked if Ó Mathúin will be sanctioned for breaking EC regulations by "gift giving", Chair of the Electoral Commission Ciara Coughlan commented saying "all meetings of the EC are in camera and as such we do not comment on specific incidents. However, we are aware of the event and are considering the matter with reference to the regulations."
Ó Mathúin said that the the night was organised following the success of a previous event held earlier in the year.
"I've organised similar events in the past, and all have gone wonderfully," he explained. "However, unfortunately last night there were larger crowds expected, from all universities."
"It all happened so quickly. Coppers opened the side doors which helped a lot, allowing the crowd to enter through another entrance. It happened within in two or three minutes, however the emergency services arrived promptly, and took care of the situation."
As far as Ó Mathúin is aware there were no Trinity students seriously injured, however he urged anyone Trinity student to get in contact with him if they suffered as a result of the incident.   
Updated 28/1/14 at 13:25: Comment from Ben Ó Mathúin.