Patrick Lavelle | College Affairs Editor
Jan O'Sullivan is a TD for the Limerick City Constituency. Born in Clonlara, Co. Clare in 1950, she was educated at Villiers Secondary School in Limerick, and subsequently at Trinity College Dublin. Following her graduation from Trinity, she took a Higher Diploma in Education at University College Cork, after which she briefly worked as a secondary school teacher. She later emigrated to Canada, where she studied as a Montessori teacher.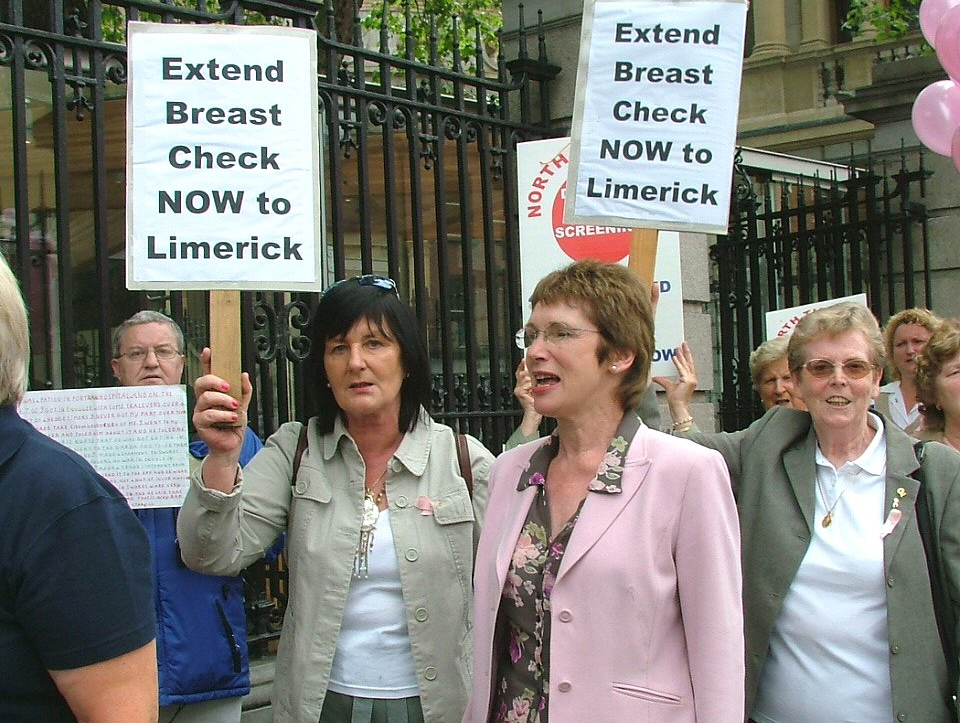 ADVERTISEMENT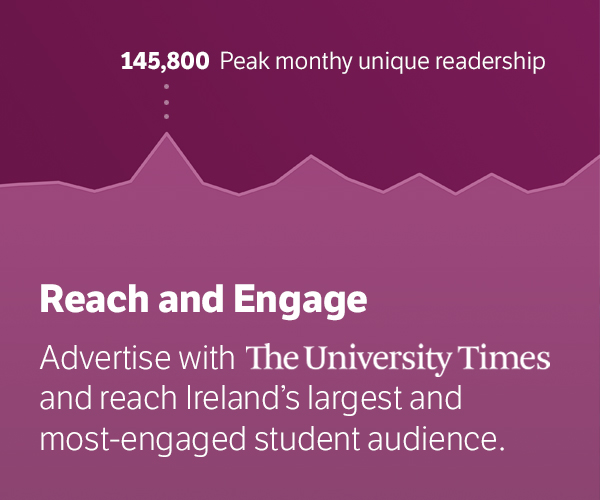 O'Sullivan, seen here supporting a protest outside Leinster House, is a strong advocate of women's health.
Labour Party Photo
After returning to Ireland in the late 1970s, O'Sullivan helped run Limerick's Family Planning clinic, at a time when contraception was still illegal and highly controversial in Ireland. She entered politics in 1982, when she joined the Democratic Socialist Party (DSP), a small party founded by Limerick TD Jim Kemmy. She joined the DSP due to Kemmy's anti-nationalist stance on Northern Ireland and his strong advocacy of family planning and pro-choice abortion services. She choose to spend time at home while having her children and once they were in school, she balanced her time between a playgroup she ran in the morning, her children in the afternoon and political work in the evenings.
O'Sullivan was first elected to office in 1985 as a Councillor for Limerick City Council. She fully supported the DSP's merger with the Labour Party in 1990, and was one of the DSP's negotiators. As Kemmy's running mate in the 1992 General Election, she narrowly missed out on securing a second seat for the Labour Party in the Limerick East constituency. In 1993, she became a member of the Seanad, and acted as leader of the Labour Party group in the chamber.
From 1993 to 1994, she was Mayor of Limerick. Her religion, as a member of the Church of Ireland, twice caused controversy when she was prevented from opening a Christian Brothers Schools and from reading a lesson at a mass for Limerick's civic week. Her pro-choice views also caused controversy, with her branded one of "Kemmy's Femmies".
O'Sullivan was again unsuccessful in the June 1997 General Election, but after Kemmy's death in September of that year, she successfully won the by-election in March 1988, becoming Co. Limerick's first female TD since 1921. She has been re-elected in every General Election since.
During her first term in the Dáil, she acted as the Labour Party spokesperson on Justice and Equality, and was a member of the Oireachtas Joint Committee on Justice, Equality and Women's Rights. During her second term in the Dáil (2002-2007) she was Vice-Chair of both the Dáil Select Committee on Education and Science and the Joint Committee on Education and Science, as well as serving as her party's spokesperson on Education and Science.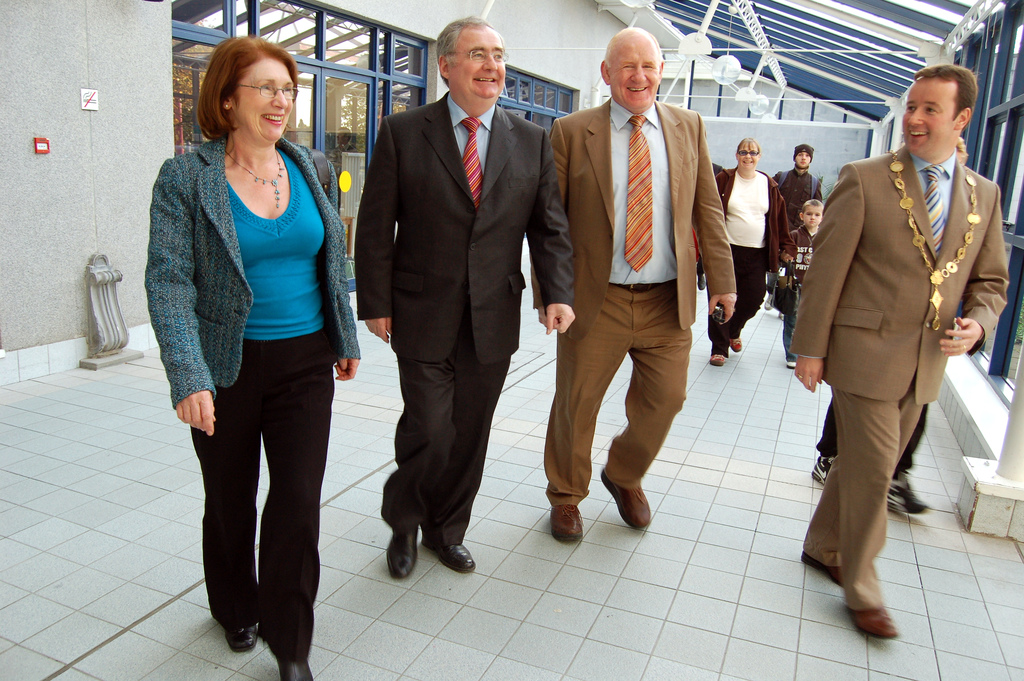 O'Sullivan canvassing in 2006 in Limerick East with former Labour Leader Pat Rabbitte, who was not reappointed to cabinet today by Burton.
Labour Party Photo
Following Eamon Gilmore's accession to the Labour Party leadership in 2007, O'Sullivan was moved to the high-profile role of spokesperson for Health. She stood for the Deputy Leadership of the party that same year, however she was narrowly defeated by Joan Burton.
Upon the Labour Party entering government with Fine Gael in March 2011, she was appointed as Minister of State for Trade and Development. In December of that year, she was moved to the position of Minister of State for Housing and Planning and was appointed as the "super junior" minister at cabinet, attending cabinet meetings in a non-voting capacity. She faced criticism for increasing levels of homelessness, very low levels of social housing construction and the government's failure to end upward only rent reviews, a pledge both government parties made in the last General Election.
---
Catherine O'Callaghan contributed research to this piece.