Words| Anna Taylor
All that glitters is not just gold, or even silver. Lucky for you, in this modern hipster age, glitter comes in all sorts of shades. Trinity Ball is the one night of the year when you can throw all fashion doubts to the wind as, after all, everyone looks good in a darkened tent. But if you want to stick out in the dark, then why not glam up with some glitter? Spotted on Mary-Kate and Ashley in the 90s and carried through to now, glitter has been dominating the runways. From Betsy Johnson to Marc Jacobs it seems everyone fancies themselves a magpie. Glitter is a timeless showstopper, but tragically strikes the fear of God and Rachel Zoe into more than a few Cinderellas.
ADVERTISEMENT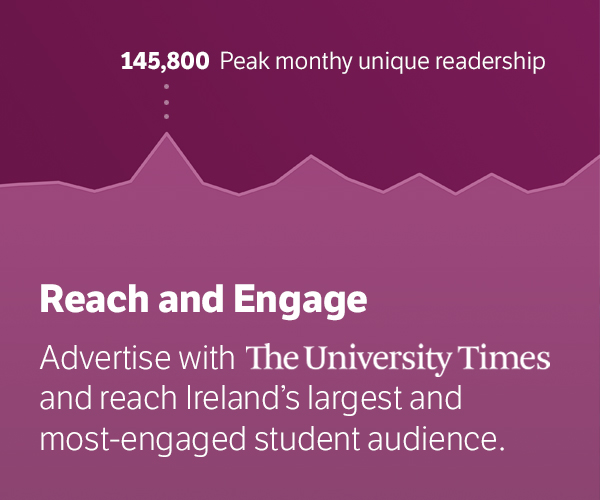 So let's get the argument out the way first, shall we? "I don't know how to apply glitter and Zoella doesn't have a vlog on it", "I'm not in Players, God why would I want to walk around plastered in glitter?" and the age-old "I can't pull it off". This is Trinity Ball – one of the rare nights in your life when you truly get to let it all go, take off your shoes, smear your makeup, and dance in a tent to Basement Jaxx. Smeared makeup is grim, smeared glitter is divine.
It doesn't have to be Mac to stick. If you want to go all out on your beauty bag for the night, Mac do a great 3D loose glitters which come in a variety of colors from classic platinum silver to extreme fuchsia. These start from 25 euros and can be found in Brown Thomas. A personal favorite of mine is the color Antique Gold, which comes in a loose glitter and pressed eye shadow.
But if you're anything like me, buying bright blue eyeliner, wearing it once and quickly moving to a new more eccentric colour, then stick to some of my trusted drugstore buys. Barry M does great loose glitters and glitter pencils, which are chunky, soft and easy to apply. The biggest plus is that they won't cost more than a tenner. They can be found in Boots on Grafton St, which have a small but excellent range of their best sellers. You won't have the variety that you'll get with Mac, but you will have the fail-safe staples: silver, gold and black.
If you want to go away from the eye shadow route, Mac, Barry M and Lush do a range of glittery lip balms and lipsticks. However, be warned that glittery lip-gloss can be heavy and hard to maintain all night, a lot harder than eyeshadow, not to mention leaving any possible 'scores' wandering off with your glittery mark of shame on them. You want to leave a fabulous trail of glitter in your wake like Tinkerbell- but maybe not that kind of one.
The key to a good glitter application is the base, so primer is essential. Elizabeth Arden's 8-hour Cream is a cult favourite for a reason. Not only can you use it as a glitter base, but also you can use it as a base for lipstick application. It's a good beauty staple for the long night ahead, and can be popped into your bag for the night to fix those chapped lips. This staple will have use well past Trinity Ball.
If you want to get maximum results regardless of price, Too Faced and Mac do primers specifically designed for glitter application. A good trick if you have oily lids is to use a little eyelash glue on your eyelid if you want the glitter to be really bold and stick all night. However, be warned of the horrible morning after effect of waking up looking like drunk Bowie if you don't remove it properly the night before.
Remember: there can never be too much glitter. Use as much glitter as you want or need: it will look amazing and unique either way. Go for a full lid or a light liner, but make sure to place a tissue under your eye while applying to catch the excess which inevitably goes everywhere! The next trick is sealing the deal. You can go for sprays by Mac, Benefit or Urban Decay, which are specifically designed to seal in your makeup for the night. With T-Ball being the sweaty, warm, wet and long evening it is, I would recommend water mist. Not only will it set your makeup but will also keep you refreshed all night long with a quick spray. La Roche-Posay do a thermal spring water spray in 50mls for 5 euros at Boots. So along with a naggin, you can sneakily hide this little bit of refreshment on your person for the long night ahead.
My take home point is to just have fun with it. It's Trinity Ball and between the Arts block kids and the Hamilton preppies, all worries of who you are and what you're supposed to look like disappear. It's like stepping into a glorious time freeze, where there's only that night and no tomorrow. So party hard, treat yo' self, and do it being the shiniest, glitziest girl or boy in the room. If Bowie and Gaga can do it, so can you.