Chac Mool, Trinity College Dublin's newest sculpture, was unveiled on Friday, the 18th of September in the presence of the artist, Sebastián, Provost Dr. Patrick Prendergast, the Deputy Lord Mayor of Dublin and the Mexican Ambassador to Ireland.
The sculpture, located at Lincoln Gate, was created by Sebastián, Mexico's most celebrated contemporary sculptor, and was donated to the college in 2004.
The sculptor's visit to Ireland coincided with the annual Mexican Lecture at Trinity College. Students, staff and members of the Mexican community in Ireland enjoyed this lecture on Thursday night, which gave an insight into the fascinating creative process that Sebastián uses when working.
ADVERTISEMENT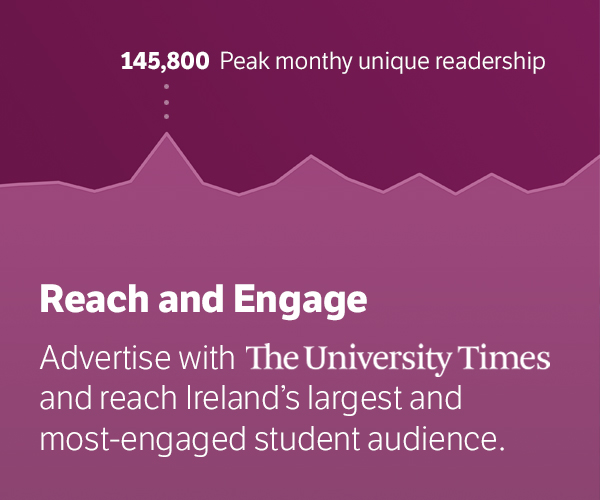 The sculpture is a modern interpretation of the ancient Mesoamerican figure, Chac Mool. Speaking to the audience who attended the Mexican Lecture, Catherine Giltrap, Curator of the College Art Collections, described the sculpture as "a vital contemporary invitation to engage with figure, form, colour and sculpted space within a rich visual arts ancestry."
Chac Mool is one of four sculptures that Sebastián donated to Ireland. The others can be found in Clifden, Cork and Sandymount Strand. Speaking to The University Times, when asked if he had plans to create more sculptures for Ireland, Sebastián said that "rather than having plans to create more sculptures, [he] would love to return to Ireland to spend more time…when one spends more time in a place then one must create more work".
Sebastián was born Enrique Carbajal González and took on the pseudonym later in life in honour of the martyred Saint Sebastian in the 15th century painting by Sandro Botticelli. His most famous sculpture is the iconic 'Caballito' (little horse) which can be found in downtown Mexico City. His main artistic influences are Henry Moore and Pablo Picasso. Geometry and mathematics are essential to his creative process and he has designed over 200 'transformable' objects that explore the fourth dimension. As a student, Sebastián was involved in the protests in México in the 1960s and was detained for his involvement. Despite this political move, in his comments to The University Times, he asserted: "I don't mix my work with my political activity and mindset. They mix automatically but it is not my intention to send a political message with my work." However, he further commented that "it is important for students and young people to fight for freedom of thought".
Henry Moore, one of Sebastián's major influences, was greatly influenced himself by Mexican sculpture, particularly the ancient Chac Mool figure. One of the fruits of this influence, 'Reclining Connected Forms' of 1969, can be seen in Library Square. Speaking to the crowd at the unveiling of Chac Mool, the Provost, Dr. Patrick Prendergast, described 'Reclining Connected Forms' as "our first truly modern sculpture" adding "you don't have to be an art expert to see the relationship between Moore's sculpture and Sebastian's".
Speaking to The University Times the Mexican Ambassador to Ireland, Carlos García de Alba Zepeda, a close friend of the artist's said: "As Ambassador for Mexico to Ireland I feel extremely proud to be a part of this new link, or bridge, between Trinity College Dublin and Mexico through a beautiful piece of art el Chac Mool, which, as you can see, is gorgeous."
Chac Mool will be joining Trinity College Dublin's collection of over 3000 artworks in 500 different locations which consists of works from the 1500s to the present day. In his speech at the unveiling of the sculpture the Provost stated: "Sebastián is joining a collection worthy of his passion and his vision and a collection which provides context for his work". Speaking about Trinity's Art Collection Giltrap said that "Over the past few years we have been implementing projects to raise the awareness of these collections to encourage increased access for research, for teaching and for general enjoyment". The college art collection will be launched online in 2016.
Speaking to all those who attended the unveiling, the Provost talked about Trinity's role as a public space: "In their comings and goings, people build up tremendous affection for our campus buildings and sculptures". He continued: "I look forward to this on-site sculpture inspiring…affection and delight."