Lucinda Creighton, the leader of political party Renua, gave a candid and engaging talk to Trinity Politics Society last night about her political career to date and her views on politics in Ireland.
Speaking about her long-standing interest in politics and current affairs, she recalled the Progressive Democrats being formed, despite the fact she was only five at the time. "Maybe I was always weird," she quipped. Her first foray into politics was with Young Fine Gael (YFG) in Trinity. The internationalist outlook and the "common sense" approach of the party is what led Creighton to the YFG stand during Freshers' week, where she was recruited by "a guy named Leo Varadkar". Tongue firmly in cheek, she went on to comment "I didn't really like him very much. I think the feeling was mutual."
Her involvement with YFG became central to her time in Trinity, with her law degree taking a back seat at times: "My first interest was always politics, law to me was just something that was useful. I spent most of my time doing political stuff rather than coming to 9 O'Clock lectures."
ADVERTISEMENT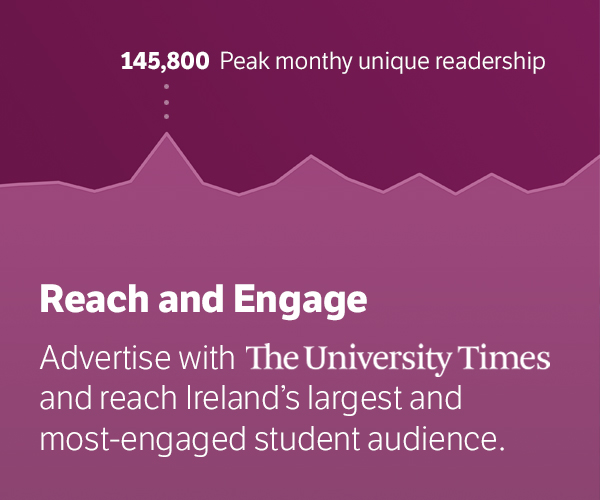 After graduating, Creighton practiced law for a time, qualifying as a barrister in both Ireland and New York. It was while in New York to sit the bar exam that she was contacted and asked to run for Dublin City Council. Despite intending to practice law in New York and the implication that she was to run as "a token young woman to balance the ticket", Creighton decided to run and that she was going to do her best to win. Creighton was elected to Dublin City Council in 2004, aged just 24.
Her career in law was again put on hold in 2007 when she was elected as the youngest member of the 30th Dáil. She was reelected in 2011 and was appointed Minister for European Affairs. She served in this role for two and a half years, a role she described as being difficult due to Ireland's reputation in Europe being "in tatters" with both the institutions of the European Union and the other Member States.
Creighton then spoke briefly about her expulsion from the Fine Gael Parliamentary Party in July 2013 due to her opposition to abortion legislation. In failing to vote with the party on the bill, Creighton lost the party whip and also subsequently resigned as Minister of State. She described the legislation as a deal-breaker for her, insisting that she could not in good conscience vote for legislation that she – and the party – had promised would not be introduced.
The talk then moved to the setting up of Renua in March 2015, with Creighton joking about the fact that they had chosen Friday the 13th to launch the party. The main pillars of this new party's policy platform are: political reform, balanced regional development, a greater focus on the indigenous economy and promoting Irish business, and a reduction in taxation across the board.
She voiced strong opinions on the need for political reform in Ireland, citing "bad politics" as a contributing factor in our financial crisis and criticising the "redundant and irrelevant Dáil", stating that it was a "disgrace". She went on to call for radical tax reform, stating "we would advocate that best way for workers to benefit from upturn is tax reductions." She envisions a simplified taxation system, in which the loopholes of the current system would be eliminated ensuring that everyone pays their fair share of tax. This, coupled with a flat income tax rate of 23 per cent, Creighton believes would have "a massive impact" on the Irish economy – increasing economic activity and reducing the size of the black market.
The floor was then opened to questions from the audience. Creighton answered all questions openly and directly, a somewhat refreshing change from the convoluted political language often employed by our politicians. In response to a question on her views on taxation, Creighton spoke about her background, praising the hard work of her parents and their dedication to providing for herself and her sister and ensuring they were able to get a good education. She cited this as the genesis of her low tax, pro-business attitudes, expressing her desire for greater fiscal restraint and maximised efficiency in public service provision, "we need to manage our public finances as if they were our own… with care and ensuring that we get the best value for our money."
When asked about the parochial nature of Irish politics, Creighton reiterated the need for reform, calling for stronger local government and changes to the electoral system, advocating single seat constituencies and an open list system – which she believes would make politics in the Dáil less parochial and allow TDs to focus on national issues. She discussed the importance of making local government an attractive option for politicians, rather than simply a "stepping stone to the Dáil", and to do this more power must be given to councillors.
The final question of the night centred around Renua's willingness to form a coalition with other parties. Creighton reiterated her belief that the Dáil is irrelevant and stated that Renua "absolutely want to be in government. In terms of other parties, Creighton had already somewhat (but only somewhat) jokingly remarked "I'm not anti-any party… I might be anti- some of the hard left parties." She explained that Renua wants to be in government with any party that is "relatively sane" and willing to implement real reform.
Speaking to The University Times after the event, Creighton expressed her hope that the Renua branch in Trinity would be up and running as soon as possible, although she was unsure of progress on that front, stating that UCD graduate Samuel O'Connor, their youth coordinator, was dealing with this. She was, however, aware that the party was still yet to receive the required signatures needed to set up a society in Trinity, stating: "I hear we're pretty close to getting the requisite number of signatures". The party collected 176 out of a necessary 200 signatures during Freshers' week.
She also stated that the branch would not be a "youth wing", but rather a fully fledged party branch, with the eventual aim for the branch is to harness the "bright young people" in Trinity to help with policy and campaigning.