The college term has finally begun – granted closer to October than September – but it's time to clear out your wardrobe and find new staples. After a summer of sun, festivals and lounging, there are trends to wave goodbye to and others to embrace.
Let's start with key trends this A/W. Luckily for us, I doubt the 90s trend is ever going to end. If Fashion Week is any indication, which it usually is, the 90s are staying strong with many designers being inspired by the rebellion and attitude of the era. However, maybe this Michaelmas it's time to swap some of the grunge, for the 70s chic that has also been hitting the catwalk. This key trend can also be achieved by hitting up charity shops. All of those flares will channel your inner Farrah Fawcett making you look even more on trend as you won't blend into the grunge and flannel infused Arts Block. If you need any inspiration, just have a wander around Topshop and let it seize you in the form of a corduroy pinafore.
Coats are a necessity here in Ireland with the cold becoming bitter and biting in the winter months, and this is one of the reasons I'm delighted long coats are returning to the scene. Blanket coats and trenches have been making the rounds for a while now, but long coats are making an appearance at fashion weeks across the world. With the coming of autumn, it's time to start getting excited about them! Especially thinking of how warm they'll keep us. It's time to swap out that denim jacket for a long knee grazing manteaux.
ADVERTISEMENT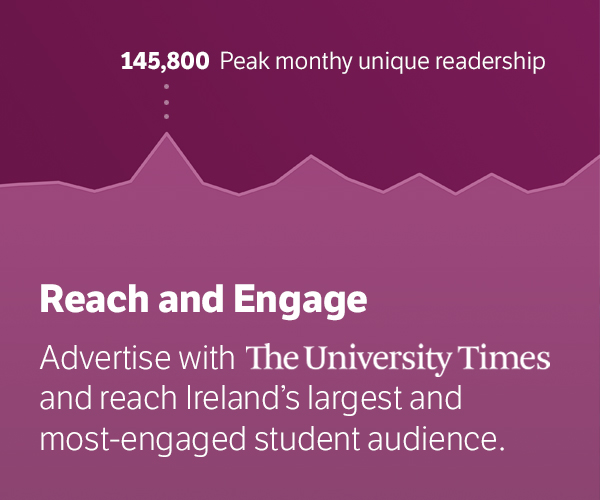 Prints are back in town, mostly as a homage to the 70s, and I'm excited to see them. Looking at Orla Kiely's runway, she managed to incorporate them seamlessly in a modern and fresh way. Although her stem print ages her brand slightly, her A/W library-themed runway leaves us in suspense over her classically employed prints. With Liberties collaborating with Supra to create fun floral printed runners and Oasis and V&A collaborating to create beautiful high street prints this past summer, I believe that the best is yet to come in this area. If you're hesitant, start off with a patterned cardigan and go from there.
Monochromes have always been a crowd pleaser, with an LBD considered an essential to most women. Black and white are never under-represented, but maybe the time has come to swap the black everything for something pink, icy-blue or even red! Be influenced by all street style has to offer. Monochromatic colour schemes have been widespread on the runways and in street style. Nothing is more sartorially beautiful than pulling off an entirely orange outfit.
This season isn't for the faint of heart, but with a wide scope from 70s flares to ever-popular sheer styles, it is certainly one to be celebrated.