The phrase "tenure-track" means very little to the average student, but for academics and researchers in Ireland, the news that Trinity is considering implementing the system of employment in the college could spell important changes to academic practice across the country.
While the Vice-Provost, who is directing the consultation process, acknowledged that the proposal was only in the early stages of development, if introduced, the tenure-track system has the potential to radically alter the employment and retention of academics at Trinity. The LERU (Leading European Research Universities) has defined tenure track as "a fixed term contract advertised with the perspective of a permanent position at a higher level, subject to positive evaluation and without renewed advertising of an application for the next position". While this doesn't sound like a particularly radical idea, this introduction would mark a massive change to the prospective careers of academics in Trinity, and could possibly precipitate a major change in the way researchers and academics are hired by universities and colleges in Ireland.
Under the proposed tenure-track system, entry-level academics would be recruited on an annual basis. The head of their school will conduct performance reviews at the end of first and second year. Again, at the end of third year, their academic performance will be reviewed by a panel chaired by the head of school and comprising other senior-level academics in the school. This review system will culminate in an interview, held at the end of the fourth year, with a specially created tenure panel, chaired by the Vice-Provost, and comprising each Faculty Dean, the Dean of Undergraduate Studies, the Dean of Graduate Studies, three senior research leaders and representation from the Academic Staff Association, the Trinity branch of the Irish Federation of University Teachers (IFUT).
ADVERTISEMENT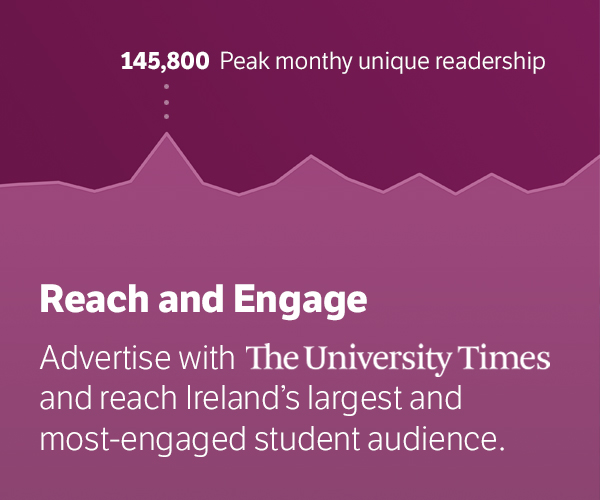 In March this year, the College announced that it would be recruiting for forty new academic posts under the Ussher Assistant Professorship scheme, posts that would be all appointed as tenure-track positions. This new proposal, however, would make tenure-track the norm for all incoming entry-level academics.
The current model, or lack of, provides little job security to Trinity's academics and researchers.
While a yearly performance review system is already the norm in most Irish colleges, it is hoped a tenure-track model would remedy an employment model that has been described by the Vice-Provost at a recent Council meeting as "complex and fragmented". Currently, there is no definitive model of employment for entry-level academics at Trinity, with the current system resembling neither the probationary model found predominantly in UK universities, nor the tenure-track system found in the US. Indeed, even across faculties and schools at Trinity, employment practices differ, so much so that it would be difficult to describe any employment model as operating universally. Especially in recent years, with Irish universities undergoing what can only be described as a funding crisis, the current model, or lack of, provides little job security to Trinity's academics and researchers.
In an email statement responding to questions from The University Times, the Vice-Provost, Professor Linda Hogan, said: "In the Strategic Plan we said that we would introduce a tenure-track system for entry-level academics, one that will support and encourage early career academics to achieve their potential, and that will provide a reliable, rigorous, consistent and fair process for the achievement of a permanent post in the university".
IFUT's response was cautious. Speaking to The University Times by phone, Mike Jennings, IFUT's General Secretary, spelled out some of his reservations: "I'd be concerned that tenure-track can be more track than tenure". While the College has not yet released extensive details on the proposal, Jennings warned that "it is essential that there is no diminution in the scope or range of tenure, nor should it be made more difficult for it to become tenured".
However, with academics operating in an atmosphere of increasingly less and less financial support, it is prescient to bear in mind that while a tenure-track system promises security, it requires significant monetary investment. With state funding of Irish universities looking unlikely to increase any time soon, it seems possible that Trinity will have to look elsewhere for support if a new employment model is to be piloted across College.
One of the mooted strengths of the model is that it is seen as much more flexible and accommodating for female researchers and academics. The League of European Research Universities (LERU), in a 2014 report on tenure track systems, pointed out that while "the concept of tenure track is seen as a key tool for attracting and keeping the brightest minds at an early career stage", the model is most beneficial for women, providing key stability to their research, and acting as an important tool in raising the profile of female researchers and academics. The Vice-Provost has stated that mechanisms to accommodate maternity leave will be factored into the tenure-track appraisal timeline, with tenure track hopefully providing a much needed opportunity to help raise the position of female academics in Trinity.
This is an issue that Irish universities can no longer shy away from. The recent announcement by the Higher Education Authority (HEA) of a review panel to investigate gender discrimination at higher education illustrates the pressing need for new mechanisms to resolve a systematic failing that results in only 19 per cent of female academics reaching the level of professor. It is hoped that the introduction of a tenure-track system may go some way to mitigate the failings of our higher education institutions.
The model is most beneficial for women, providing key stability to their research, and acting as an important tool in raising the profile of female researchers and academics.
However, Professor Pat O'Connor, in emails with The University Times, robustly criticised tenure-track as a system that perpetuates the gender bias that is already an implicit part of the Irish higher education landscape. O'Connor is an expert in Gender Equality at the University of Limerick and member of the HEA panel. Without any change to the "masculinist, male dominated culture" within which the system exists, O'Connor has expressed concern that tenure could in fact lead to a reduction in female academics reaching the level of lecturer.
According to O'Connor: "in a world where tenure track positions are only likely to be achieved in the 30s, which coincides with the period of childbearing and intensive child rearing, in a society where women remain disproportionately responsible for domestic and caring work, the implications are obvious".
Rejecting the claim that the proposed tenure-track system would have any negative consequences on the careers of female researchers, the Vice-Provost stated: "there is no evidence to suggest that the system we are proposing to introduce will have a negative effect on women's career paths. Indeed we believe that a more structured career-path, with appropriate guidance and mentoring will enhance the career opportunities for all entry-level academics, including women".
For O'Connor, a tenure-track system will not provide any help to female researchers and academics. Pointing to the failure to promote women in Trinity, where only 14 per cent make it to full professor level, she questioned why this problem is not being tackled: "Changing structures without tackling the culture is never a successful formula".
The tenure-track model, which has been a feature of North American Colleges for many years, has only recently become a popular employment model in European universities. Indeed, since 2009, there has been an unprecedented growth in the number of universities reforming what are increasingly seen as staid and old-fashioned employment practices, embracing instead the tenure-track model. These pioneering universities, from LMU Munich to the University of Cambridge, read like a roll call of Europe's top institutions. It is unsurprising Trinity wants to follow their lead.
Interestingly, it has been the universities of the United Kingdom and Ireland that have been the slowest in straightening out their paths to tenure. While the universities of Leeds, Liverpool and Birmingham have all, since 2011, introduced tenure track-style schemes, their systems are nowhere near as complete as schemes in Europe, and in Liverpool's case, limited to only one faculty. While the tenure-track system Trinity is proposing cannot be seen as the equivalent of the US model, to successfully roll out a tenure-track system for all entry-level academics will still be a brave, and no doubt challenging, move.
There are doubts, however, about how well each faculty will adapt to the new model. Indeed it is possible that, if a tenure-track system is the mandatory form of academic career path across the college, humanities and social sciences faculties may come to see the system as non-conducive to finding the best young academics in their discipline. While the LERU 2014 report dismisses the idea that "a general discipline-specific bias exists", it's undeniable that it is typically science faculties in which tenure track is first established. The fact is, to borrow again the words from the same LERU document, that the humanities and social sciences "often require more time for academic progression and scholarly maturation". In other words, it is easier to see the value of a new scientific discovery by a young researcher, than an intensive sociological investigation by another.
To successfully roll out a tenure-track system for all entry-level academics will be a brave, and no doubt challenging, move.
Mike Jennings has expressed the fear that, unless properly managed, a tenure-track system could discriminate against those academics working in niche areas. "The assessment process must not negate the purpose of tenure itself, which is to protect the integrity and independence of thought of academics, who don't have to be looking over their shoulder at job security for engaging in unpopular or underfunded activities".
This isn't to paint tenure track as a malign force invading our universities, but in a proposed system where all researchers are being appraised by the same tenure panel, chaired by the Vice-Provost, there could be the danger of perversely measuring researchers from diverse faculties by the same academic yardstick.
However, if this proposal is a sign of things to come, it will be seen as an important step for Trinity in raising its reputation in the research world. Despite the qualms expressed above, the tenure track revolution is one that is going to be difficult to resist. Patrick Aebischer, President of the Swiss Federal Institute of Technology Lausanne (EPFL) in a recent speech at the Times Higher Education Young Universities Summit held in Dublin in May, stated: "If we can, in Europe, compete so that the younger generation don't feel it is necessary to go to the US, but that they can stay at our universities and make their way up the ladder, I think Europe will have won".
With the College bursting with plans to realise the ambitions of the Strategic Plan for 2020, and to become one of Europe's leading universities, tenure track seems to be an inevitable part of this vision, and one that could soon be changing the way our academics are employed.