In Dublin, a city filled with an ever-growing health-conscious population and an abundance of busy young professionals, DropChef saw a gap in the market. Started by Ryan Scott and Roman Grogan, both students fresh out of DCU, DropChef has really taken off. DropChef is a food delivering service in which you order your meal and they send you all of the ingredients you need, in exactly the right quantities, along with an easy to follow, step-by-step recipe. By concentrating on sourcing local high-quality ingredients and working with great chefs, DropChef aims to create recipes that are tasty, but also very simple to cook, for those who lack confidence in the kitchen.
One half of the founding team, Roman, explains how the duo came up with the concept for the company."Throughout school and college I was a competitive athlete and represented Ireland in Tennis. Food was obviously important, and I was used to cooking simple dishes and eating healthily. But when I started into my corporate career I found myself eating worse and worse".  He continued, saying that "the difficult part of getting a tasty dinner on the table is all the planning, shopping and preparation that needs to be done before you can even start cooking". He realised that the difficulty faced by people in their own kitchens lay, not in the cooking, but rather in the overall preparation process . Roman says that, "from then on, we were on a mission to make cooking dinner a really simple task".
The journey has not been entirely smooth, but the pair say that they had anticipated such challenges. "Starting any kind of new project is challenging, whether it's putting on an event, writing a book or recording an album. There will definitely be times when the proverbial shit hits the proverbial fan". However, the DropChef team had a good motivating force behind them, which drove them on. "For us, that was the cook-one-feed-one initiative at DropChef. For every meal you cook with DropChef, we'll donate one meal to a child in need, through our partnership with Valid Nutrition".
ADVERTISEMENT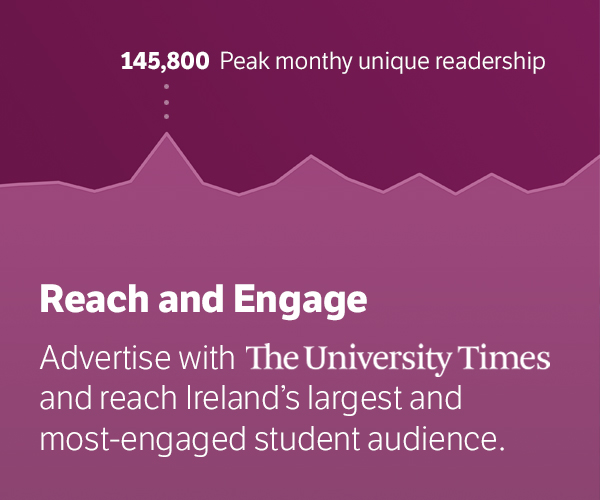 Regarding the demographic using the service, Roman explains that Trinity students are among their customers." We already have a number of students, especially post-grads, using DropChef. If you're not confident in the kitchen, it's a great way to learn how to cook quick and simple dishes. We also have a discount exclusively for TCD students."
The company has plans for expansion, "the future for DropChef is extremely bright. We'll continue to grow and service our base of happy subscribers in Dublin. Then we are going to take the service national, so DropChef will be available to the entire country."
Having had such a positive experience of running a startup himself, Roman has advice for other students."I recommend learning the ropes first. During college is a brilliant time to gain the skills you'll need in order to make your idea a success. Volunteer, get involved in clubs and societies, or intern for a startup to gain that experience."
One particular high point for Roman came when he dropped off one of their first deliveries, "I remember delivering to a customer and he described to me how much he loved DropChef. ''Now I look forward to coming home from work. I put Spotify on and cook dinner for my family, it's changed my life' he said".
I spoke to one employee, Sam, a law graduate of Trinity and recent member of the DropChef team.  Having worked in the US sailing industry he came home and joined DropChef. "I had known Roman and Ryan as friends while in college and at the time it was pretty much just the two of them working seven days a week on DropChef. I started out saying I would work a couple of days a week to help them out in between sailing gigs in France and England. Pretty soon I found myself working on building DropChef everyday with no time for sailing. That was about eight months ago and we have been growing rapidly ever since."
Having gone from a degree in law into a startup, Sam's advice for others is not to feel confined by their degree. "My advice to other students that don't know what they want to do is to take every opportunity that presents itself. You never know what it will lead to. The more things you try your hand at, the deeper your understanding will be of what will really make you get out of bed in the morning."