The band's second full length record "Around The World And Back" is set to be released on October 16th 2015. Given that this is only the band's second album, they already have a significant number of achievements under their belt and are quickly becoming one of the most talked about pop-punk groups.
State Champs' rise to international pop-punk acclaim began in 2010, with the initial formation of the band, featuring a slightly different lineup of musicians. Inspiration for the band's name came early-on, originating from a typical high-school event, when Derek DiScanio was still a student. "[The name] was kind of based around my senior year of high school [laughs]… it's really stupid, but like, none of us ever won anything. It was based around the girls' basketball team who won a state championship the year that we started the band and we were looking for a name. The day that we had our first practice I ended up throwing a party for that girl's basketball team and it kinda just fell into place!" However, before the band really took off, DiScanio was working as a graphic designer for a merchandise company creating band merchandise, a skill that came in handy later when it came to creating products for his own group.
While all members come from the same area of New York, the band's musical interests vary and the genres spanned in their preferred playlists are boundless.  Signs of this all-inclusive musical appetite appeared early on. "Personally, I was an all over kind of person. I would listen to pop music but then   also listen to rap, pop-punk  and even a little bit of heavier music. So there was a lot of different genres when it came to figuring out how we wanted to sound as a the band." This diversity of tastes is reflected in his memory of his first concert, which was one of two popular bands (he can't remember which came first). "It might have been Backstreet Boys, or else when I was really young my mom took me to a KISS concert which was pretty badass. I remember being really scared in the KISS one, but for Backstreet boys I was super pumped. I knew all the words and the dances."
ADVERTISEMENT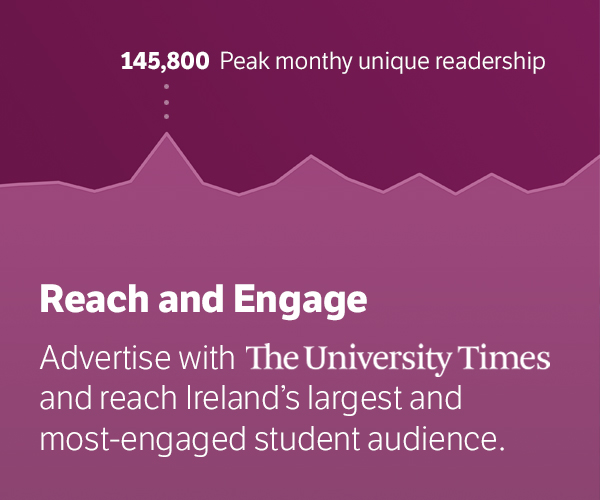 Ahead of the release of their first album, the band are excited.  They have already received positive feedback from previous singles. "I'm just ready to get it out, it's been a long time coming. It's been two years since our first record came out. Given we did the acoustic record that came out basically a year ago […] it's good to have new music to play to people, especially now that we have a  few singles out from the new record, it's nice to be able to play from that and the reaction we've gotten is awesome. It only makes us more excited for the record to come out and to have more songs for people to hear."
Since the release of their 2013 album ''The Finer Things'',  they've learnt a few lessons and felt more confident going into the second recording process. "For the first record we had no idea what we were doing, it was our first time being in a studio for a long time. It was a big learning process for us. So with that, we took what we learned and decided what we wanted to add to that and build on from that for the second album." It meant that they weren't as scared to try new things, "it opened up a lot of areas for us to experiment and take things to a new level and experiment with new things like production value […] This new album will sound very cohesive as a whole if you listen to it from beginning to end. [The album doesn't] necessarily tell a story, because we're not about concept albums but everything just feels really good from beginning to end. It's something we're really proud of. We just can't wait for everyone to hear it."
Although the album flows seamlessly, there is not a specific theme. The album covers being away from home, living in the moment, getting over hard times and trying to find positivity in difficulty. It was written whilst on the road and that's how they came up with the name 'Around The World And Back'. "Basically after "The Finer Things" came out we were travelling so, so much… out of nowhere. The response from the first album exceeded our expectations and we were on tour all the time, seeing all these new countries. At the same time, we were writing new music, because we knew we wanted to out-do the first album with this second one. So basically we found ourselves demo-ing and writing lyrics and trying things out in all these different places that weren't home. […] we wrote the whole album around the world and back."
With an extensive tour schedule, the band are constantly busy and have had the opportunity to tour with bands that they once idolised. DiScanio had never left America before touring with the band, and has now been to Japan, Canada, Australia and Europe multiple times. A sense of pride and excitement about touring surrounds the conversation. DiScanio explains how touring with well-known bands has helped them out and they hope to do the same for lesser-known bands in the future. "We've been fortunate enough to tour with a lot of bands that we looked up to growing up and that inspired us to be a band in the first place. To now call those kinds of bands our friends is very cool. For them to take us under their wing and show us the ropes, and turn us into the band we are now, and learn about being a band in general, whether that be the recording process or travelling the world. […] It feels really cool to be a part of this whole scene with these bands and new younger bands that we get to take out now and get them to hopefully learn from us. Whenever we headline it's really cool, we get to have a good say on the bands we want to bring out and have a say on where we want to play."
Speaking of the "scene", DiScanio says that unlike what people seem to think, all the bands in it are actually friends and help each other out. The pop-punk world is "one big happy family" who are all rooting for each other. There is, of course, some competition, but it's good, healthy, fun competition that helps bands push themselves to the best of their capabilities. That being said, a lot of people dislike when some of these bands enter into the more mainstream sphere that includes other groups. DiScanio thinks this is down to bands restricting themselves and isn't something he worries about, "basically a lot of bands tend to set limits for themselves once they get to a certain point, they don't want to really step into that mainstream area. But, it's something that we're not scared of because we know we're not going to change as people or change as a band. We'll still have the same intentions as when we started, we're still going to write the same kind of music we want to hear, we're never going to appeal to something that we don't want to be, or something that we feel is forced. As long as our fans and friends still have our backs and support us why wouldn't we try to be as big as we can and take it to as big a level as we can? We're going to go ahead and try to be the biggest band in the world." And with their busiest year of touring to date, the band are well on the road to achieving that feat.