The Italian fashion house Dolce & Gabbana launched a hijab and abaya collection in the early days of January, a first for the haute couture brand. For those unfamiliar, the hijab is the headscarf and the abaya the floor-length gown that practising Muslim women wear in public and in the company of males outside of their immediate family.
Known for their high-impact advertising campaigns, this collection is no exception to the rule. The campaign is an aesthetically stunning display of modern fashion, pushing boundaries and creating a visual that, while being contemporary, is reminiscent of Grace Kelly. The brand remains loyal to their signature look, with Sicilian influences seen throughout. The collection is classic, elegant and feminine, with intricate details cementing their status as high-end haute couture designs. The Dolce & Gabbana collection makes use of black, beige and white colour schemes with fine black lace details and repeated floral patterns featuring heavily throughout. Some pieces also introduce the use of sheer material. The campaign photoshoot showcases the designs accompanied by handbags, stilettos and oversized sunglasses. The accessories act in some ways as a juxtaposition to the traditional conceptions of the hijab and abaya.
The abaya for Muslim women is traditionally monochrome and exclusively black or navy. The Dolce & Gabbana collection does not adhere strictly to this with patterns present on many of the robe-like dresses. For this reason, it remains to be seen whether these pieces will sell or not. In the modern fashion industry in which advertisement is based to a large degree on objectification and sexualisation of females, it is perhaps difficult to reconcile this with the hijab and abaya which are worn as symbols of modesty, privacy and morality. Having said this, the collection, speaking from a fashion perspective, is a success.
ADVERTISEMENT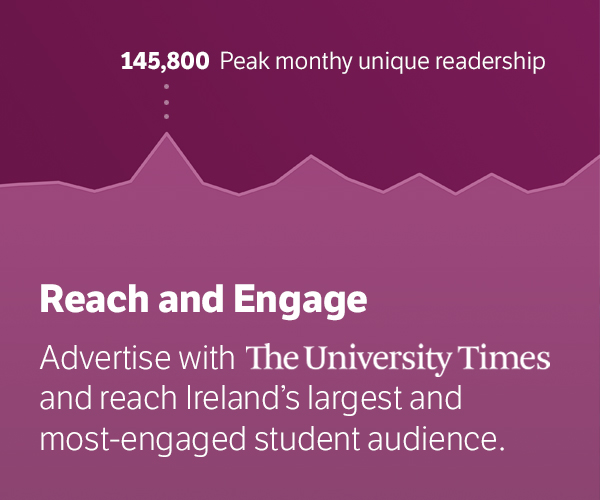 Despite this, the collection has received its fair share of criticism. Some claim that, for the designers, it is more about money than Muslim women, while others focus their attention on the use of whitewashed models to represent Muslim women in the campaign photoshoots. This is not the first time Dolce & Gabbana have made headlines in this manner. With both designers holding conservative and traditional views on the family, they have provoked media attention in the past. Although this worked in their favour in March, when they gained admiration for featuring a pregnant model in their A/W show, another time the same ideologies caused uproar on social media and among celebrities. The brand was heavily criticised when Domenico Dolce stated in an interview with the Italian Panorama magazine that he believed that children conceived through the process of IVF were "synthetic" and claimed that "you are born and you have a father and a mother". An unusual view to hold considering the pair are openly gay and were once in a high-profile romantic relationship with each other. But the media has a short term memory, and this effort to paint the brand as inclusive may reassert its relevance and go some way to improve its image amongst those who prefer progressive brands.
Although Muslim women are somewhat restricted in their choices of clothing, they are still known as a group that has an interest in fashion and a taste for luxury apparel. It is very common among Muslim women to compensate for this limitation in expression by indulging in exorbitant spending on handbags, shoes and lingerie. According to the online edition of Fortune, in 2013 alone Muslim women spent an extraordinary $266 billion on clothing and shoes, with estimations that this figure will almost double by the year 2019. By extending their designs to include Muslim women, Dolce & Gabbana are attempting to tap into this lucrative audience, leading Forbes to call it the smartest financial move the brand has made in years.
Dolce & Gabbana are not the first to tap into the market in this way. Brands like DKNY and Tommy Hilfiger have released similar collections aimed at Muslims, which usually become available in time for Ramadan. The period is generally associated with higher spending among muslims, leading to the coining of the phrase "Ramadan Rush".
While some are calling out this marketing ploy as exploitation by the designers, this is the nature of the beast. It may be true that the Dolce & Gabbana line is more about money than Muslim women. While money is always a motivation, the relationship is still mutually beneficial.
Fashion, as with all types of art, does not only reflect society but has the power to change it. At a time when other outlets are saturated with misinformation and deeply held suspicion, Dolce & Gabbana have used their platform in popular culture to portray Muslims in a more neutral and less sensational manner, asserting their importance as customers. For me, this story made the l'affaire du voile or the veil affair, a controversy concerning the right to wear a hijab in French public schools, come to mind, especially given the fact that among the select destinations where the collection will be available is Paris. France is a country known for its strong secular beliefs and strict policies on overt expressions of faith, which have caused issues for Muslims in the past and persist in doing so. Through the inclusion of Muslims in fashion designs, this high-profile brand is challenging prejudice and confronting preconceived notions in the mind of the consumer and may perhaps, however minor, have a positive influence in Paris, one of the fashion capitals of the world. Dolce & Gabbana have a voice – and is clearly saying that the hijab is beautiful. And the inclusion of Muslims in mainstream fashion design is very powerful given the current state of affairs in the Middle East. Many hope that this step will ripple out and cause increased inclusion and representation for Muslims in high fashion and high street brands in the near future.