By the time Aisling Maher finished her Leaving Cert in 2014 she had already been offered a number of sports scholarships from different colleges in Ireland due to impressive her performances for the St Vincent's and Dublin camogie teams. As colleges queued up for a chance to boost their college camogie teams with Maher's signature, one failed to take its place in the queue. Maybe they were just playing hard to get but Trinity did not offer any form of scholarship to Maher to lure her into first year and the Trinity camogie team. Whatever their plan was, it worked. Maher went for Medicinal Chemistry in Trinity and became the only current Dublin county representative on the Trinity camogie team.
It was inarguably a tough decision for Aisling to ignore the attractive scholarships that were on the table and go for the course she wanted, but she didn't dwell over the gravity of the decision. "I ruled out UCD completely on the basis that it was two buses and that was way too much commitment", she tells The University Times. She admits that "DCU would have had a lot to offer" but the proposal of another very serious, very full-time team in DCU was that little bit too much commitment again. Doing a very demanding and hour-intensive course, playing with the Dublin team and playing with a very committed St. Vincent's team, it could not have been realistic to balance all of this with another serious college team looking to compete on a national level.
"A lot of players go to DCU to play camogie, and then they do a degree as well. Whereas most people who go to Trinity go to do a degree, and then they play camogie as well." The syntax of Maher's words highlight the difference in priorities between the course and the sport within the two colleges. In DCU, for a lot of girls the course takes a backseat to the camogie, while in Trinity, the course is the main reason they go to college. She cites Trinity's understanding and allowance to prioritise club and county over college camogie depending on the time of the year as a factor in her decision. But at the same time, she understands that the lack of funding and emphasis on camogie may scupper Trinity's chances to compete at the top along with colleges such as DCU. "Until we are at a stage where we have large amounts of funding behind us we probably will struggle to ever compete with teams at an Ashbourne Cup level." The Ashbourne Cup is the highest national third level competition. Despite Trinity's inability to strongly compete at a national level, she is still optimistic for the season with Trinity Camogie under new coach, Aideen Naughton. "Work has been upped a lot from what it has been at previous years. There is a lot of good players in Trinity and they just need to be grouped together and put through their paces." Trinity have their championship game on the weekend of February 13th and 14th and will be aiming to build on the foundations set by the new training regime and exciting manager.
ADVERTISEMENT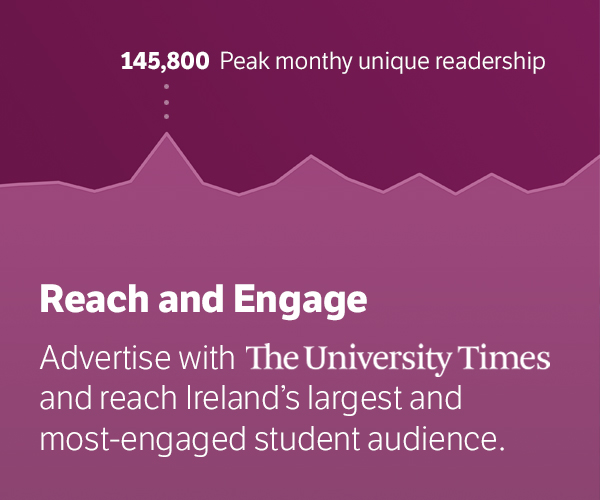 "Until we are at a stage where we have large amounts of funding behind us we probably will struggle to ever compete"
During the height of the season Maher could be training up to five times a week between club and county with gym sessions, recovery sessions and team meetings on top of that too. The level of training and sacrifice she goes through with her teammates is no different from the level experienced by the top male hurlers and footballers in the country. Being an underage inter-county player since the age of 14 and a senior inter-county player since she was 17, sacrifices are just something she has become all too used to. "You do have to make sacrifices and particularly I noticed it a lot last year. It was my first year in college and, you know, there is no going to the science ball and that stuff, you know it's a match tonight or training tomorrow. Unfortunately you can't fit everything in so you do have to balance it as best you can."
Despite already reaching inter-county level, winning a Dublin senior camogie title with her club and receiving an award from the county recognising her contribution to the Dublin team as the inaugural "We Are Dublin Young Camogie Player of the Year", Maher still has high ambitions. "Even now that I'm on the [Dublin county] team there are still girls on that Vincent's senior team and that Dublin senior team that I would be looking at and saying 'I want to be where they are', and there is still a long way to go and plenty of room for improvement." Her high personal ambitions are matched by equally high team ambitions as both Dublin and St. Vincent's will be looking to really push on in the All-Irelands next year following very strong performances this season. Dublin reached the All-Ireland quarter finals and St. Vincent's won the Dublin senior championships and were narrowly beaten in the Leinster Senior Club Championship Final this year.
Although camogie players train and put in the same level of work as any inter-county male hurler or footballer, the fact that camogie is less regarded than men's game in the public eye and the media is just the truth of the matter. The issue of camogie's respectability came to a head this summer, when Maher's Dublin team finished their championship group tied on points in third place with Clare. Only one of the teams could progress to the quarter final stage, and the Camogie association competition rules denoted that to decide which team would progress to the quarters there would be a drawing of lots which would be broadcast live on YouTube. And so began the nationwide media coverage and controversy of the "camogie coin toss".
"We didn't want to promote to younger players that 'This is what you train for. This is what you work for, to watch your fate be settled over a coin toss'"
Debates ravaged the radio airwaves and the newspaper columns as to what should be done. Meanwhile, the Dublin county board and the management, after hearing the thoughts of the players, met in the Red Cow Hotel to discuss their stance. The meeting went long into the night, weighing up the morals and the risk of a potential boycott or withdrawal of the Dublin name from the coin toss. If the team took the moral high ground and withdrew, the risk that the camogie association would just accept their withdrawal and carry on without them was a very real possibility. Accepting the risk it was decided that Dublin would withdraw their name from the coin toss and Clare followed suit with both sides agreeing that neither should lose out over the toss of a coin.
Maher summed up the players' feelings and the reasons why they felt they couldn't be a part of the coin toss: "As devastating as it is to stand on a pitch and watch your team lose a game or watch something slip away from you, at least it's in your hands. It's your fault, to say, if you lose. Where there is literally nothing you can do, if you are watching something like that online. We didn't want to promote to younger players that 'This is what you train for. This is what you work for, to watch your fate be settled over a coin toss'." It would have been unjust and disrespectful to all involved to settle a year of hard work, commitment and sacrifices over the flip of a coin. After both Clare and Dublin withdrew, speculation was high that Cork and Tipperary would follow suit in solidarity and under the now national pressure, the Camogie Association backtracked, agreeing for there to be a play-off match between Dublin and Clare.
Dublin edged the tense affair 1-11 to 0-12 with Maher helping to ease Dublin nerves towards the end of the game, scoring the last point and putting Dublin two points clear. "It was just such a moral victory for us. It felt like winning an all-Ireland and at least it was won or lost on a pitch." Two days later Dublin played against Wexford in the resulting quarter final and the two day turnaround and controversy certainly played its part as Wexford won the match. Regardless, the team were still happy to have settled their fate on the pitch and weren't powerlessly watching YouTube behind a screen. The Camogie Association have recently revised their rules in light of the summer coin-toss controversy and the incident is likely never to happen again at an inter-county level.
"It felt like winning an all-Ireland and at least it was won or lost on a pitch"
The suggestion of a coin toss to settle their season is a hurt that still resonates in Maher and she feels strongly that such an insulting suggestion was only considered because it was women and it was camogie. "I would go as far as saying it wouldn't have happened in under tens boys hurling, never even mind senior men's hurling. It just wouldn't happen. It wouldn't." However, as disappointing a situation as it was, it gained a huge media attention on camogie, which is something that Maher feels positively about. "While for a lot of people it was 'I told you camogie is a joke' or 'I told you camogie is a mess', it allowed us to say on a national stage. Well we are training as much as the hurlers and we are out as much as the footballers, we actually are working as hard as them and we deserve our chance to win or lose a game on the pitch."
The nation's attention was aroused by the drama and the controversy of the scenario and the play-off against Clare and the quarter final against Wexford then saw increased crowds and media coverage, which has the potential to filter into next year. While camogie may be heading in the right direction and may be garnering some of the respect it deserves, there are situations where Maher can tell that minor and underage camogie matches are still being settled over the toss of a coin due to weather cancellations or point ties, something that just isn't considered at boys' or men's levels. The sour truth is that camogie still has a long way to go to gain respect and equality within the GAA and it must start at the top.