The 12-hour long activism workshop, organised by Trinity College Dublin Students' Union (TCDSU), has produced a project aimed at lobbying the government to reform the electoral system to secure a vote for homeless people.
The motivation behind the project stems from the guaranteed rights found in our constitution. Since independence in 1922, free and fair elections, underpinned by each citizen's entitlement to cast their ballot, has been a stable pillar of the state. Having a vote, whether we decide to use it or not, confirms each citizen's belonging and expresses each of our voices, reaffirming our position as members of society. Indeed Article 16 of the Constitution reaffirms this right, stating: "All citizens … shall have the right to vote at an election for members of Dáil Éireann."
Speaking to The University Times, Sharpe explained that despite such a right to vote being enshrined in the Irish Constitution, "the system is set up based on the person having a permanent address and that would block people who are homeless from voting".
ADVERTISEMENT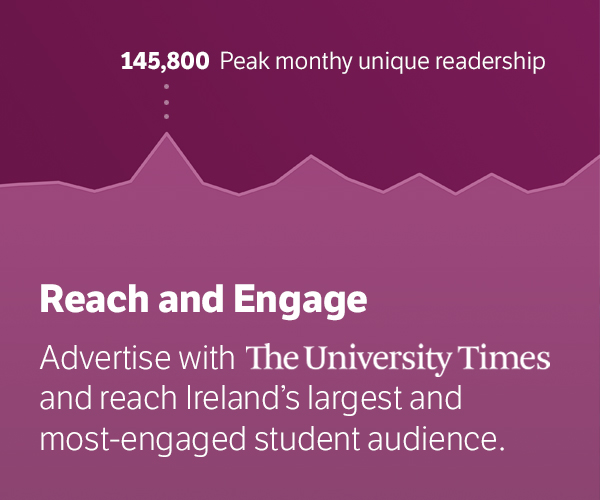 Amidst a colossal and devastating housing crisis, many of those who find themselves homeless end up also being deprived of the fundamental right to vote. Under the current electoral system, it is almost impossible to secure a polling card and subsequently impossible to vote without a long-term address.
The project has its roots in the activism workshop organised by President of TCDSU, Lynn Ruane. Last month, TCDSU included a paragraph in their weekly email looking for students interested in taking part in a twelve-hour long activism workshop, which began on February 3rd and was divided over four weeks, the precursor to the "Turning Theory Into Action" activist festival. With the help of Grace Dyas, activist, theatre director and writer from the THEATREclub, the weekly workshops allow students who have an activism idea to turn that idea into practice. The workshop's aim is to channel the ambition of students into real activism, and as Ruane described in the email, to give students the practical tools to "create effective actions to change the world around them".
One of the nine students in the group is Andrew Sharpe, a first-year BESS student. He arrived at the first meeting armed with the objective of doing something positive for the country's homeless. Partly due to his own personal experience, Sharpe came up with the idea to campaign for the enfranchisement of the homeless.
Amidst a colossal and devastating housing crisis, many of those who find themselves homeless end up also being deprived of the fundamental right to vote
Sharpe explained that he left employment in the business industry because he "wanted to start a new career for the betterment of my country and myself". Although he had hoped to turn this desire into action, it was not until he received the TCDSU email last month that he saw an opportunity to further explore his social justice ideas. Issues surrounding homelessness are particularly close to Sharpe's heart as, after leaving his business job without redundancy, he lost his apartment and car and ended up "at the verge of being homeless". This experience has taught him "what it's like to have nothing".
At the first session, the group organisers, Ruane and Dyas, were taken by Sharpe's idea and decided that it was one of urgent concern that required immediate action, in particular given the upcoming general election. Speaking to The University Times, Ruane explained that although it would be impossible to overcome the issue before the election this month, the group would strive to "draw awareness to it".
The strategy now is to visit some of the city's homeless hostels to put the campaign into motion. According to Ruane, the group intends to organise a workshop with some of those who stay in hostels, in a bid to educate them on the different parties' manifestos, what they stand for and what they are offering in order to allow the homeless to find out if "any of those politicians will represent them". The workshop will be complete with ballot boxes to organise "a fake voting day". Poignantly, this is as near to expressing their right to vote that these people will get at this general election.
This plan is two-fold. Aside from informing those involved on the day, Ruane plans to have the proceedings filmed and a video created that will later be launched on the national day of polling, February 26th. With the video online, the aim is to push the issue forward and place the question of entitlement and voting rights in people's minds as they cast their vote. In this way, Ruane hopes that the disenfranchised homeless citizens of Ireland can "make their vote count", even if their vote won't be electing the next government.
Why is having a vote so important? Perhaps some might perceive the vote as being of secondary importance to a homeless person. After all, if physical needs such as warmth, nutrition and a place to live are not being adequately met, then would an individual really care about being able to vote or not? Sharpe explained that while he had considered this rationale, at the end of the day, having a vote "is a validation of one's citizenship that then gives confidence to people". Responding to the same question, Ruane argued, "just because you don't have a home doesn't mean you should have all your human rights revoked". Sharpe claimed that by being enfranchised, it empowers people to say: "I cast my vote. I have a say in how our democracy works."
Indeed, it seems to come down to the issue of what kind of society we want to live in. Speaking to The University Times, Dyas argued: "The general election for me presents a really clear choice between a neo-liberal model, where you privatise everything and the government does very little by the end of it, or a model led by public services and public goods". For Dyas, there is the fear that the "public good" is becoming increasingly alien to Irish society: "It's one of the most crucial elections that we'll ever witness."
Having a vote is a validation of one's citizenship that then gives confidence to people
Indeed, if this election is as important as most people are arguing, it does seem vital that as many people as possible get a vote.
As for activism among the student population, Dyas believes that comparing students today with those from the "late 60s" is unrealistic as it was "a different kind of context… [with] different things to fight for". Indeed, Dyas argues that students are not unique in their failure to properly embrace activism. For her, "globally we're not active enough ourselves, there is so much that we could be responding to that we're not responding to".
Against this backdrop, TCDSU has organised its first-ever activist festival, called "Turning Theory Into Action". The festival will be held over two days – March 11th and 12th – and will include events involving poet Theo Dorgan talking on language and power, University College Dublin professor Cathy Lynch speaking on the commodification of education, as well as various workshops.
Ruane explained that the motivation of the festival is to "bring together all the students that want to engage on social issues, whether they are in the college or outside the college" and pushing them past theory to "go out and actually build a campaign or get involved with people who are already active on the issue".
Correction: 12:50, February 24th, 2016
An earlier version of this piece incorrectly quoted Andrew Sharpe as saying he "was redundant and lost" after leaving his job. In fact, he said that he left his job "without redundancy" and "lost an apartment", "lost a car" and "lost money".