The first hustings of the 2016 Trinity College Dublin Students' Union (TCDSU) elections were marked by a lack of polish from candidates and low attendance, in an event which is normally considered an official launch of sorts to two weeks of campaigning.
Kieran McNulty and Daniel O'Brien, both candidates running to be President of TCDSU, separated themselves from the candidates in other races, and set themselves up for a closely fought race. Both established themselves with clearly considered stances on the successes and failings of the union in recent years. McNulty stressed the achievements of the union, saying that "there is good in the SU," but emphasised that "we need to do more". Drawing on his experience as Citizenship Officer, McNulty, in a rousing speech, vowed to "knock down doors" in Leinster House and in College to secure the best services for students, making parallels between national and College issues. He echoed this in his promise to "fight to finally repeal that eighth amendment that hurts our women."
O'Brien similarly promised to "open up" the union, referencing how its reputation is of a "walled-off separate entity in House 6 that's not accessible to students". Taking a more personal perspective than McNulty, he reflected on how his younger brother, who is due to come to Trinity next year, made him want to improve it. He noted that "college is getting worse every day, year on year" yet stressed that this is due to governmental issues rather than union ones.
ADVERTISEMENT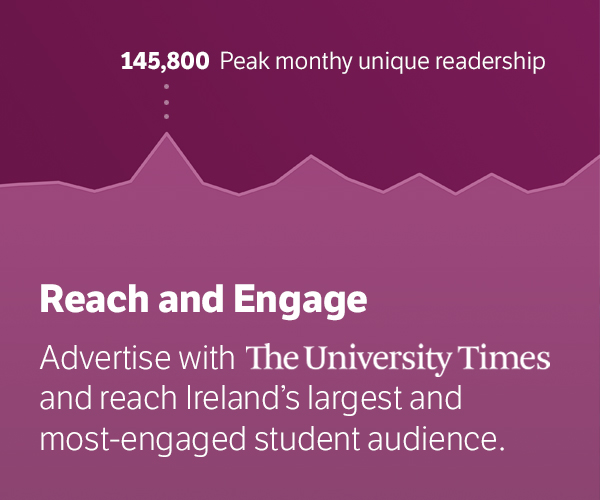 In comparison, Stephen Carty, the third candidate in the race, lacked the same zeal, something which could indicate that he has a lot to do if he wants to compete in what is now looking like a two-man race. He pointed to inefficiencies throughout the College, saying "we should be getting the education we deserve".
Though knowledgeable, the candidates running for Education Officer suffered from an apparent lack of passion or clarity in the way they spoke and through their mannerisms. Dale O'Faoilléacháin presented some of the more practical ideas for the position, emphasising that he had met with many of the student services already and hoped to increase students' influence in decisions made by College committees. He stated that he wanted "to make the change that students want to see in this union."
The two other candidates did not indicate the same level of understanding of the union as O'Faoilléacháin. Nick Spare focused almost solely on the advocacy aspect of the role and guiding students through the appeals process, as well as discussing reforming class rep training. Patrick Higgins said he wanted to "bring the role back to basics" and, similarly to Spare, identified the casework as the most important part of the role. Both Higgins and Spare identified Erasmus as an issue for students and were committed to improving the process.
Candidates in the education race had a noticeably subdued presence from their canvassers, with Higgins telling The University Times that about three or four were present at the hustings, though none were visible.
Candidates in the welfare race fared marginally better. While all the candidates were able to describe their policies and ideas with clarity, no candidate succeeded in rousing much more than a half-hearted response from the audience.
Arguing he wanted to be "someone who will listen" as Welfare Officer, Andrew Wafer probably came across as the most confident candidate. With a small but devoted following, Aoibhinn Ní Lochlainn outlined the policies that she hopes will provide "support for anyone who needs it and support for one and for all". Despite an extensive list of policies, Ní Lochlainn read from notes, and failed to inspire much support from the wider crowd.
Éamonn Redmond's performance, which focused on his "four policy pillars", was not entirely assured, but did receive some support from the crowd, in particular when he mentioned his ideas to get students "out of the library" during exams to "de-stress and effectively study". Despite this, none of the candidates portrayed a convincing display in their first public performance of the campaign.
The fourth Welfare candidate, Tom McHugh, was absent from the proceedings.
The two candidates in the communications & marketing race, which is likely to be one of the more competitive contests, took to the steps with decent, but unextraordinary speeches. Although Glen Byrne's campaign team made up a large proportion of the crowd, he was hesitant when addressing it. Emmet Broaders, on the other hand, gave a more engaging speech and seemed more comfortable delivering his ideas.
Byrne spoke of his wealth of experience in similar roles both inside and outside of College citing his involvement in the Phil, Law Soc, and DUPA. Broaders highlighted his union and JCR experience though he was critical of the union's lack of engagement with students. He feels that the role is about "generating the sense of community in college" and wants to do this by setting up a forum for Trinity students, similar to the style of boards.ie. Byrne focused more on marketing and "[diversifying] the revenue streams" as the "current funding model is not sustainable". He also emphasised the importance of holding the sabbatical officers to account by creating "a progress report system with what they've promised during these elections".
With regards to ents, Caolán Maher stole the show, with confidence and frustration – which bemused the audience – at how ents has been run over the last few years: "Every year we say there is going to be a change and we are going to diversify events". Stating his goal to achieve a sense of unity and community across college, he got a chorus of cheers from the crowd. However, with very little discussion of his actual plans for the coming year, it was easy for some to see through his performance.
All ents candidates agreed that inclusion was a major issue surrounding the role this year. Katie Browne outlined her plans to extend ents and introduce an 'Ents-duction' day where students who were interested in getting involved could learn more about what ents had to offer.
Padraic Rowley concluded the speeches, with discussion mainly focussed on his app for events, "Where's Next", which he claimed was already launched and operating. Rowley came across as the most qualified candidate, especially after a question from the audience asking how feasible more big events in Trinity are. Rowley responded well, mentioning his Halloween Ball event and 24 hour sober event, Relay for Life: "When I get the full time opportunity for it, I'll get a lot of chances to do something better."
Grace O'Boyle seems to be going for bigger event ideas than Katie Browne, with her Rural Festival idea, and the point of setting up a competition to bring together scientists, inventors and engineers, and incorporate other colleges and institutes of technology. O'Boyle has promised changes to Trinity Ball and a whole new set of events, but promised to be the "best Ents officer Trinity has ever seen".
A key issue, as always, was Trinity Ball. As the Ents Officer does not have complete control over the acts at the event, the focus was more on how to reclaim and enhance the experience from a student perspective. Grace O'Boyle expressed that she had "a lot of crazy ideas" for ents and that she wished to make Trinity Ball "more catered to the students for what they want to see and what they want to hear".
Two of the candidates used Christmas as a major point in their manifesto. Browne spoke of her plans to have an official "Christmas Day" on campus. She stated that: "You have to be logical in what you can do logistically and feasibly". This seems to be Browne's central and recurring manifesto point. O'Boyle also expressed her wish to extend the Christmas atmosphere in Trinity College with plans to have an event after Christmas, for students who have exams.
Sinéad Baker, running for the position of Editor of The University Times, was the first to speak on the steps. One of the strongest speakers of the day, she outlined that she got involved in college because "it drives [her] absolutely insane when something happens in this College that harms students". Baker spoke about her desire to put The University Times on the national grid but ensuring that it will remain a student newspaper first: "It's always your paper, whether you want to become a journalist or you want to write about one opinion, I will facilitate that". Although she is the only uncontested candidate, she presented a clear platform and her campaign team had a good presence in the crowd, indicating that she takes the race seriously.
---
Edmund Heaphy, Sinéad Loftus, Roisín Power, John Conway, Emer Gerrard, Aoife O'Donoghue and Niamh Egleston also contributed reporting to this piece.
Correction: 20:30, February 08, 2015
An earlier version of this piece incorrectly stated that Nick Spare discussed class rep accountability. In fact, he discussed reforming class rep training. An earlier version of this piece incorrectly stated aimed to campaign for an easier Erasmus application process. In fact, he discussed ways of improving the Erasmus experience generally.
Due to an editorial oversight, an earlier version of this piece incorrectly quoted Sinéad Baker saying: "it drives [her] absolutely insane when something happens in this College that harms students has a role to play in our daily lives". In fact, she said "it drives [her] absolutely insane when something happens in this College that harms students".