If 2015 taught us anything about student politics, it's that students care about LGBT issues. The number of students that registered to vote and canvassed around the country for the marriage referendum, and rallied around the Gender Recognition Act, show that LGBT equality is an issue that students care enough to do something about. It seems natural that LGBT policy will inform students' choices at the polls too.
As the focus for the coming general election shifts away from LGBT rights to other hot-button social justice issues, information on LGBT policy commitments is more important than ever, so that we can both inform our voting and hold elected parties to account. However, with lack of media attention on LGBT policy this time around, it can be difficult to discern a party's commitments without trawling through encyclopaedic manifestos. The University Times contacted all political parties about their LGBT policy goals and what sets them apart from the competition, with representatives from Fine Gael, Sinn Féin, the Anti Austerity Alliance and the Labour Party responding to this request. Other parties will be considered on available information of their LGBT policies.
All parties generally lean in favour of furthering LGBT rights. The distinction is to be made in how much importance they place on the issue and what specific issues they prioritise. Renua, in an email to The University Times, states that it "recognises and appreciates the importance of LGBT policy in today's society". However, they have the least available information on LGBT policy, with no mention of LGBT issues in their 76-page election manifesto. While LGBT policy information is sparse on the Social Democrats' website, a point in their 60-page manifesto suggests that they plan to "ring-fence specialised mental-health funding for the most 'at-risk' groups, including young parents, the Travelling Community, asylum seekers, the LGBTQ community and persons with physical and mental disabilities". While LGBT mental health is a pertinent issue, this single mention of LGBT issues is weak relative to other parties.
ADVERTISEMENT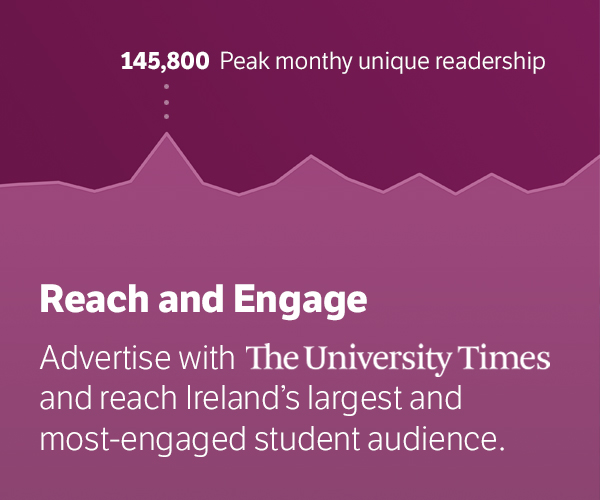 All parties generally lean in favour of furthering LGBT rights. The distinction is to be made in how much importance they place on the issue and what specific issues they prioritise
The Green Party website makes no mention of LGBT policy, but Councillor Roderic O'Gorman, standing for election in Dublin West, flags that "bullying among LGBT people in schools is something that the next government really needs to focus on" and claims that this issue is included under the Green Party's more general focus on "resourcing schools, information and training programs". O'Gorman also states that "the next government needs to take momentum from the marriage referendum and use it in Ireland's international sphere, and continue to use whatever influence we have on the world sphere to encourage other countries to improve LGBT rights."
Fianna Fáil highlighted their policy position in an ad taken out in February's issue of Gay Community News. In a section entitled "Fianna Fáil"s Record" they list the LGBT-friendly bills passed by them while in government – the Prohibition from Incitement to Hatred Act, 1989, the decriminalisation of homosexuality in 1993, the Employment Equality Act in 2000 and the Civil Partnership Bill in 2010. However, these achievements are questionable. The Incitement to Hatred Act provided protection to a number of groups and so was not LGBT-specific, and the decriminalisation of homosexuality came ten years after David Norris first challenged the criminal sanction in the Court and five years after the European Court of Human Rights found Ireland to be in contravention of its human rights obligations. The Employment Equality Act included a major gap in protection that allowed religious-run institutions to fire employees due to their sexual orientation, and the Civil Partnership Bill was brought in amidst calls for full marriage equality. A representative from Fianna Fáil was unavailable to respond to these issues. According to the ad, Fianna Fáil's commitments include developing the North/South LGBT links, focusing school admissions on locality and a "new Department of Justice lead on LGBT Rights implementation".
Fine Gael LGBT launched a pre-election submission in January, in which they called on the main party to ensure schools are safe places for LGBT young people, to ensure workplace protection for LGBT people and to improve training and specialised services for LGBT within An Garda Síochána. WIlliam Quill, who is the Policy Officer for Fine Gael LGBT and drafted the submission, said he is "hoping that most of it will be taken on board" in the main election promises of the party. Quill notes that many of the relevant ministers in the current government were very receptive to LGBT policy, such as Minister for Justice and Equality Frances Fitzgerald and Minister for Children James Reilly, who was supportive of lowering the age for gender recognition and having conditional recognition for those under 16, although these provisions didn't make their way into the Gender Recognition Act.
Sinn Féin's manifesto includes plans to introduce hate crime legislation drafted by the Irish Council of Civil Liberties, to end the men who have sex with men [MSM] blood ban, to ban "reparative therapies", also known as conversion therapy, to extend defamatory legislation to include offensive language towards the LGBT community and to decentralise transgender services so that they are provided regionally rather than just in Dublin. Michael Gray-Sloan, a political adviser for Sinn Féin and the northern organiser for Sinn Féin LGBT, notes that the decentralisation of transgender services policy came about after consultation with the Transgender Equality Network Ireland (TENI). He notes that Sinn Féin tries to meet with the relevant LGBT organisations on a regular basis.
Aodhán O Ríordáin, a Labour candidate for Dublin Bay North and Minister of State with responsibility for New Communities, Culture and Equality, explains that Labour's plan going forward is to "create an LGBT roadmap or strategy for the next five, ten, fifteen years" which they are currently working on with the Gay and Lesbian Equality Network. He notes that "it will take a while to get consultation up and down the country as to what the roadmap will look like". He claims the roadmap will address all areas such as education, employment and health, and is aimed at tackling the complacency that could creep in after the passing of the marriage referendum.
When asked whether there would be any specific LGBT issue areas included in Labour's manifesto promises, Ó Ríordáin notes that "if we have an overarching strategy rather than individual commitments, then that's going to have more impact long-term because it knits itself into the whole framework of the department – it has to be reviewed, it has to be updated, it has to have goals and targets in it". He also mentions the National Drugs Strategy, which he has pioneered while in government, and how LGBT issues fit into this overarching strategy as LGBT individuals are more likely to have substance abuse issues.
While the current coalition has a lot of achievements to be proud of from their time in government, including marriage equality and the Gender Recognition Act, other parties criticised the Labour and Fine Gael for not doing enough. Fiona Ryan, a candidate standing for the Anti Austerity Alliance in Cork South Central criticised the Labour Party for opting to amend section 37 of the Employment Equality Act, essentially setting a higher bar when it comes to anti-discrimination in religious-run institutions, rather than repealing the provision altogether. She notes that "Labour really disappointingly rejected our alternative bill in regards to section 37 which would have extended further protections in completely getting rid of the religious exemption clause, whereas it still is in place […] and there still are lingering concerns for LGBT teachers who are working in a church-run school".
However, Ó Riordáin responded to this criticism by claiming that parties that believe the provision could have been deleted "don't know what they're talking about unfortunately." Ó Ríordáin spearheaded the amendment of the provision, and explains that he "spent four years with this thing, working with the Attorney General's office, checking out the constitutionality of it". "You can't delete it", he says, adding, "there's a constitutional protection for schools to have their own religious ethos so to delete it, there would be a constitutional challenge to it, and the constitutional challenge would likely win and then you would've been worse off than you were before."
Parties also disagreed about the MSM blood ban. Michael Gray-Sloan criticised Minister for Health Leo Varadkar's reported support of a 12 month deferral: "We don't think there should be a deferral, all blood is tested and everybody irrespective of who they are or where they come from needs to be treated fairly on that basis." Ryan also criticised Varadkar on his inaction on the blood ban in his time as Minister for Health, saying: "at the moment we have a man who identifies as LGBT in the position of Minister of Health who is standing over the ban on gay men. You know, he is in a position of power and has not challenged this really blatant discriminatory policy".
Ryan claims that this is "indicative of the nature of [Fine Gael]" and that the Anti Austerity Alliance will continue to "challenge this idea that equality has been achieved that Fine Gael are putting forward". When asked about the blood ban issue, Quill claims that it is not a main election issue for Fine Gael LGBT as the power to lift the ban lies with the Irish Blood Transfusion Service, and that "essentially Leo as Minister has as much power as anyone else as it's down to the service, the IBTS themselves". He added that Fine Gael LGBT will be working on a separate campaign to put pressure on the Irish Blood Transfusion Service, and hopes that, as Britain has moved to a one-year deferral system, we can learn from their system and improve upon it. He compares it to "gender recognition, where we saw what [Britain] did and jumped ahead of them, [I hope] that we could jump ahead of Britain's proposal and have a proper one, and fair, that focuses on screening blood".
When it comes to a long history of advocacy and well-defined policies developed in consultation with relevant LGBT and civil liberties groups, Sinn Féin has a clear edge
When asked what their parties can deliver on LGBT policy that others can't, many were quick to point to their long track record on LGBT rights – Ó Ríordáin pointed to Labour proposing marriage equality in 2011 and supporting decriminalisation in the 90s, while O'Gorman mentioned that the Green Party were calling for full marriage equality in 2007. Sinn Féin's Gray-Sloan explained that his party has publicly supported LGBT equality since a local Cumann took part in the vigil following Declan Flynn's murder in 1981, an incident of homophobic violence that many point to as a tipping point in Irish advocacy for LGBT rights.
Quill points to Fine Gael's national support and "reach into more rural isolated areas" as an advantage, "what we offer really is, as the largest and most national of the parties is, by implementing [LGBT policy], implementing it in all parts of the country." Ryan points to the fact that the Anti Austerity Alliance is "one of few parties really willing to take on Church in a strong way" and that they "are not willing to negotiate when it comes to discrimination". Ó Ríordáin says that "what [Labour] are determined is to go into government, and you can have the best LGBT policy in the world but unless you're willing to go into government then it's pretty worthless."
When it comes to a long history of advocacy and well-defined policies developed in consultation with relevant LGBT and civil liberties groups, Sinn Féin has a clear edge. However, it remains to be seen if voters will be more swayed by the current coalition's impressive term and proven ability to deliver on LGBT rights.