The Union of Students in Ireland (USI) have lobbied the Minister for Education, Jan O'Sullivan, to include key features of their recently launched manifesto in the Labour Party manifesto.
USI launched their manifesto for the general election two weeks ago, centering around 11 "core asks" covering a range of student issues ranging from zero-hour contracts to repealing the eighth amendment. Kevin Donoghue, the President of USI, met O'Sullivan on Wednesday. In the coming weeks, he will meet with Joe Ward, a special advisor for Labour on education, he told The University Times.
The "core asks" also include other issues such as voter registration reform and the decriminalisation of drugs, with each of these directly informed by the USI Congress – the highest decision-making body in the union.
ADVERTISEMENT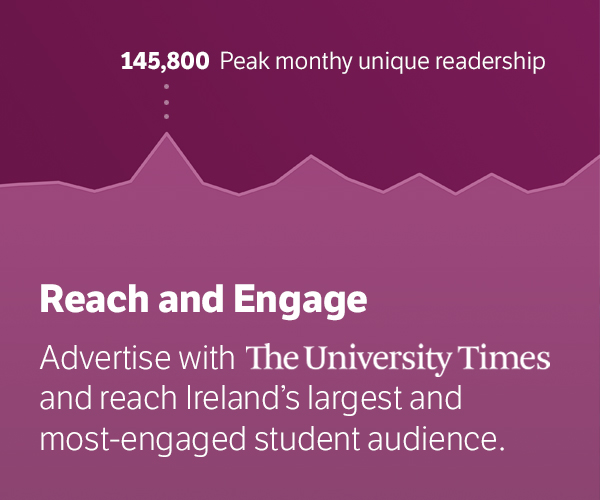 Although the manifesto was only launched in the last number of weeks, the lobbying process has been ongoing for months beforehand. Speaking to The University Times, Donoghue explained what this process involves: "On the most basic level, we'll meet with a range of different people. It's quite different to lobbying for the pre-budget submission – pre-budget you lobby TDs, coming up to the general election it is a more closely knit group of people who compile manifestos and who approve manifestos. You try to get as many meeting as you can with political party manifesto writers."
Last week, The University Times revealed that the Minister for Education, Jan O'Sullivan, had committed to reducing the student contribution by €500 if Labour is in government after the next election, as well as plans for €100 million in additional funding to higher education and supports to postgraduate students.
While it will be difficult to judge the success of the lobbying campaign until each party has officially launched their manifesto, Donoghue is confident, however, that these manifestos will include some of USI's demands: "We are getting positive responses. I think that most major political parties will definitely be reflective of our manifesto."
Donoghue cites some recent policy papers by both Fianna Fáil and Labour as evidence of this: "If you look at the work that Labour has done on the living wage and on increasing the minimum wage in the past few months it's a fairly clear indicator of where they are heading with that."
It is hoped that the student vote will offer USI significant leverage in these negotiations. For example, in conjunction with Social Entrepreneurs Ireland-backed Smartvote, USI have developed a website that matches students with the candidate most similar to them in their constituency, based on the answers from 30 questions.
Commenting on the reasoning behind the website, Smartvote.ie, Donoghue said: "I think that potentially students will be going into polling stations, if they use Smartvote, more informed than they ever would be in the past because you have examined such a broad range of topics."