The Hamilton Restaurant is to be converted into a Bank of Ireland branch with a student "business incubation hub", The University Times has learned.
Planning permission for the conversion, which will see the entire two floors of the restaurant taken out of use as a catering outlet, was submitted to Dublin City Council last week. Half of the space will be developed into a "business incubation hub" which will provide students with the "opportunity to cultivate their business ideas in a high tech environment", Adrian Neilan, Trinity's Commercial Director, told The University Times in an email statement.
In February, Trinity, in collaboration with investment banking firm Blackstone, converted space in the Berkeley Library for use as an "exciting" new co-working space, which they describe as "a focal point for all student start-ups at all stages".
ADVERTISEMENT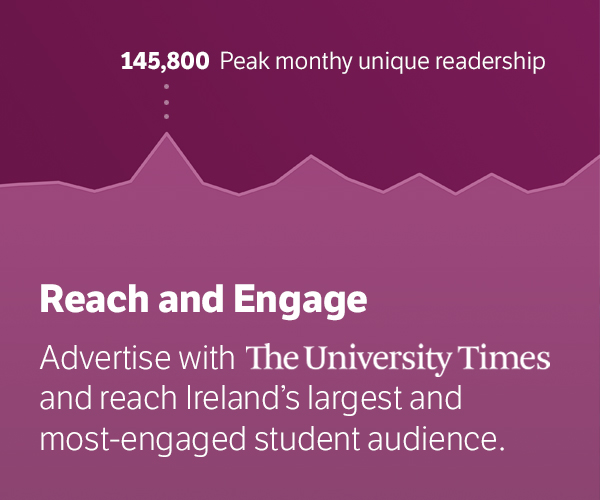 The current Bank of Ireland branch in the Hamilton Building, which has a much smaller footprint, will be converted for other use. The current ATM will also be moved several metres as part of the proposal. Earlier this year, the College Enquires Office replaced a Bank of Ireland branch that had been located in the Atrium, close to the Buttery.
Neilan highlighted that the restaurant "was never designed as a catering location" and incurred an operating loss in 2015. It "has been underutilised as a student breakout space", he said.
He explained that the proposal resulted from "a proactive approach" by the College with regards to reviewing existing space on campus, in light of redevelopments due to occur on the east end of campus, including the demolition of Luce Hall to make way for the new business school.
Asked whether Trinity had plans to replace the Hamilton Restaurant with another catering outlet in the east end, Neilan said that, in the interim, "the coffee shop at the Westland will offer an expanded service with a new food court offering a bigger variety of hot and cold food choices for students and staff, along with significantly extended opening hours".
He went on: "Additional informal breakout space will be provided in the food court to enable students and staff to meet between lectures and during downtime."
In the long term, the plans for the new business school include a 200-seat restaurant on the ground floor of the building. The school is expected to open in late 2018. Neilan also pointed to the "existing food outlets at the east end", including the Pav and the Science Gallery's café.
Interested parties have until May 12th to to make submissions or observations on the proposal to Dublin City Council.
Correction: 21:06, April 13th, 2016
An earlier version of this piece incorrectly stated that interested parties had until April 12th to make submissions or observations to Dublin City Council. In fact, parties have until May 12th.