Trinity Seanad candidates by and large showed a preoccupation with single issues in a public forum held in the College this evening, placing a focus on issues ranging from reforming the financial system to data protection.
The forum, which took place in the Edmund Burke theatre, provided candidates with an opportunity to present the key points of their manifestoes to an audience which filled half the theatre. Fifteen of the 16 candidates took part in the forum, with Maeve Cox the only candidate absent.
The current senators, David Norris, Ivana Bacik and Sean Barrett, all performed well at the hustings, with the rest of the candidates' speeches dominated by a focus on a narrow range of policy areas.
ADVERTISEMENT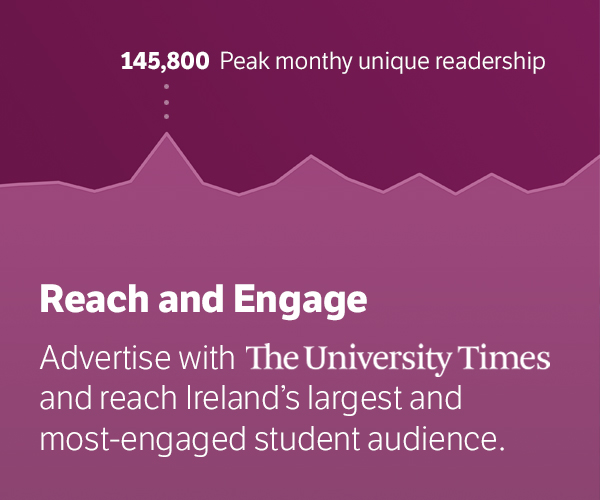 Ivana Bacik, who was arguably one of the strongest speakers of the evening, emphasised her experience as an incumbent member of the Seanad. She also pointed to her time as Trinity College Dublin Students' Union (TCDSU) President, a position she served in from 1989–90, as a formative period in her political career, calling it an "eventful and turbulent year", where she found "plenty of student politics to throw myself into".
Describing herself as "proud to wear a repeal the eighth badge", Bacik recalled being sued by the Society for the Protection of Unborn Children (SPUC) in her time as TCDSU President and emphasised how she has been "passionate about equal access to education" since. She pointed to the law school scholarship initiative she founded during her time in Trinity, which set the groundwork for the Trinity Access Programme (TAP).
Many candidates also emphasised their commitment to repealing the eighth amendment. Norris said: "I was the first person in 1977 to put abortion on an election manifesto." Tom Clonan, an army whistleblower who exposed decades of sexual violence against women in the Irish armed forces, called himself "a committed feminist" and "pro-choice", and vowed to campaign to repeal the eighth.
Incumbent independent senator and former TCDSU President Averil Power also committed herself to the campaign, noting that she has garnered a reputation as a "caring, progressive and effective public representative".
Norris spoke in typically impassioned style, noting how in "the old days Trinity didn't engage at all with the senators" and that he was "glad to see the start of this engagement".
Norris stressed the importance of reform in the Seanad, and how "we may very well have a situation where we have a minority government". He went on: "If that happens, then university senators will hold the balance of power. That makes them critically important."
He further discussed his part in the major issues that have been part of the last Seanad period, namely the Seanad referendum and the marriage equality referendum. On the latter, Norris stated: "I think I set the pace, by starting the Civil Partnership Bill back in 2004, that put a bomb in the government."
Barrett emphasised his ability to bring "critical serious thinking" to the "day-to-day business" of the Seanad. The current senator, who has been in the Seanad since 2011, described his aim of "bringing about a fair economic recovery, ensuring that our education is allowed to develop, supporting transparency, openness, and accountability including the civil service".
Stressing the importance of "autonomy" to universities, he expressed his belief that higher education "needs to be given the capacity to plan and flourish".
Many of the other candidates focused their speeches on a number of policy areas, which included Oisin Coghlan focusing on the environment, Bacik on reform of the financial system, and Clonan, Anthony Staines and Sabina Brennan on ways to improve the ailing Irish health system.
Kevin Cunningham, an analyst for the British Labour Party and who has campaigned on the platform of Seanad reform, highlighted how, as Ireland continues to "fumble from one crisis to the next", reform is a necessary step, while Manager of Limerick's "West End" youth centre, William Priestley, emphasised his faith in what the Seanad can achieve: "I believe in the senate." Priestley focused on the struggle for equal access to education faced by Ireland's youth, and criticised the tendency to reprimand them, saying, "we need to address bad social policy, not bad young people".
Brennan gave a moving speech, advocating for the rights of Ireland's older generations. Drawing on her experience of caring for her own mother, Brennan urged the audience to "step into the slippers of an 87-year-old woman who has dementia" and to consider the needs of those who are "not members of our elite group".
Clonan, whose 14-year-old son suffers from a neuromuscular disease, was similarly vocal on the failings of the Irish health system, calling himself a "member of an invisible community", that of carers. Speaking of his frustration at the cuts to healthcare funding, he said: "I have run out of road in this republic."
Celebrating his 29th wedding anniversary at the forum, Staines, a Professor of Health Systems in Dublin City University acknowledged that while he would not be able to transform the health system if elected, he would be "in the right place to ask the questions". Staines was highly critical of the Irish planning system, saying that it "does not take your health seriously" and vowed to be an "effective, articulate advocate for change" in the Seanad.
Climate change, and the significance of the ongoing campaign calling on Trinity to divest from the €6 million it currently has invested in fossil fuel companies, was touched on by multiple candidates, most notably Irish Director of "Friends of the Earth", Coghlan. On his reasons for running, Coghlan said: "I'm running to give Trinity voters the chance to elect someone who will put climate change at the top of the agenda." He also stressed the importance of Trinity divesting from fossil fuels. Norris briefly touched on environmental issues, commenting on the lack of discussion of these issues during the last general election.
Ed Davitt, a "committed environmentalist from a young age" who works with the NGO Seas at Risk, focused his speech instead on the need to put into action "the government's talk on welcoming emigrants home". An emigrant himself, working in Brussels, he highlighted the difficulties returning emmigrants face, such as housing, and vowed to bring a "special voice" for them into the Seanad.
The current TCDSU President, Lynn Ruane, who is known for her off-the-cuff, rousing speeches, was more muted than usual, emphasising her desire to "create a society where everyone has access to equal services". Reflecting the publicity and attention she has received since being elected TCDSU President, Ruane stated: "I am more than just my story."
Describing equality as a time when her achievements wouldn't be extraordinary, Ruane criticised the barriers that exist for so many students who want to enter education: "I want to tear down those walls". Education, for her, was about being "able to speak the right language".
A former TCDSU president herself, Power spoke confidently, and outlined her achievements as an independent senator. Ticking off her priorities if re-elected, including campaigning on repealing the eighth amendment, pushing for gender equality, and on increasing the rights for adopted citizens, she described herself as a "champion of pro-enterprise policies but also an equality advocate".
Power also expressed regret at the current decline of Trinity in international university rankings. She noted that she "voted against the damaging education cuts of the past few years".
Former non-executive director of EBS Ethna Tinney, who is demanding dramatic reform of the Irish financial system, committed herself to lobbying for a "state-owned bank", where government appointments would be prohibited. Describing the current banking system as a "cartel", Tinney recalled her time on on the EBS board of directors, from which she was publicly ousted, which taught her that banking is a "game" that could "wreak havoc" on the country.
Condemning the current lack of government interest in data protection, Eoin Meehan, an IT consultant, quoted Edmund Burke, saying: "I want to be the good man who does something". Meehan described the need for a "safe internet environment", and one where our personal right to privacy needs to be protected.
Like many of the other candidates, Meehan referenced the urgent need to develop an "efficiently managed, properly funded" healthcare system. Indeed, he noted that it was the Irish healthcare system that saved the life of his wife.
Opening his speech, Sean Melly credited Sean Barrett for teaching him all he knew about "transport economics". Melly, who is Chair of the Trinity Business School, and a member of the Provost's Council, outlined his years of financial experience, first working as an investment banker in London and New York, and then as a venture capitalist working on three telecoms businesses. Referencing that he doesn't need a "day job", Melly argued that the "Seanad and the Oireachtas in general needs a strong voice from business".
Melly also described the current higher education funding model as "broken", and emphasised the need to preserve the "autonomy" of Irish universities.
Correction: April 8th, 2016
An earlier version of this piece said that Sean Barrett has been in the Seanad since 2007. In fact, he was first elected in 2011.
---
Edmund Heaphy and Róisín Power also contributed reporting to this piece.