A new bachelor in business studies for undergraduates has accepted its first intake of students. The course is a specialist business degree intended to focus on business from the beginning, in contrast to the existing Business, Economics and Social Studies (BESS) course.
The course will offer an alternative to the existing mode of entry, where students entered BESS to study economics, sociology and political science alongside business studies, until they could specialise in the degree path of their choice in their second or third year.
50 international students and 25 national students will be admitted into the programme. As part of the four-year programme, students will have the opportunity to learn a foreign language, study abroad in their third year as part of the Erasmus exchange programme, and undertake an internship.
ADVERTISEMENT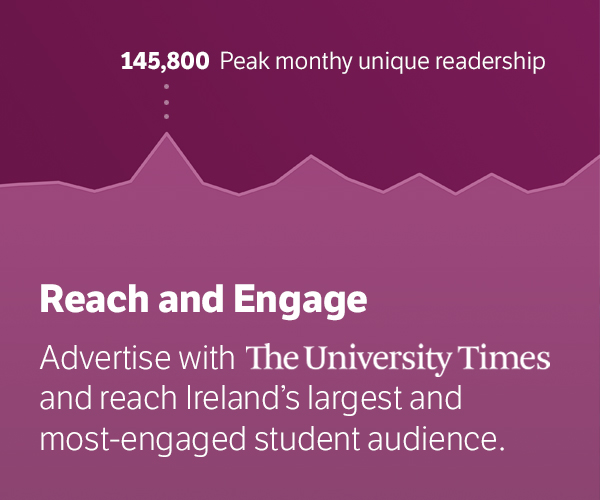 Speaking to The University Times, Prof Andrew Burke, the Dean of Trinity Business School and the Chair of Business Studies, explained that the original purpose of the course was to attract international students, as "most global universities have a defined direct entry business course", whereas Trinity's Business Studies programme was "hidden within BESS".
A strong emphasis will be placed upon teaching business ethics, entrepreneurship and innovation. Burke hopes that the course will provide "the freedom to introduce innovations without consultations with the [Arts, Humanities and Social Sciences] faculty", and also provide an example to College of future innovation possibilities within courses.
Modules provided by the new bachelor in business studies will include core skills in business management, finance and entrepreneurship. Students can also take a number of broad curriculum modules. In their fourth year, students will engage in independent research guided by an academic or qualified business practitioner.
The new course is seeking accreditation from the Association to Advance Collegiate Schools of Business. The organisation is one of the largest business education networks in the world, with members including Harvard Business School and Massachusetts Institute of Technology (MIT). It provides internationally recognised, specialised accreditation for business and accounting university programmes.
Trinity is currently seeking to increase the number of international students in the university. International students, who pay higher fees than EU students, are an important source of revenue for universities. Commenting on the funding provided by international students, Burke said: "One of the things that strikes me when I'm working with national students is that they are very conscious of international students paying more than them. They know that without them courses and facilities and other possibilities wouldn't be possible."
An international growth strategy is needed, he said "to grow a school and grow programs and facilities and support". In January, Trinity's MBA programme was ranked sixth in western Europe, one place up from 2014, according to the latest Eduniversal Best Masters rankings.