The penultimate phase of the Trinity Education Project will see the implementation of new "electives and approved modules", comprised of both mandatory and optional modules, available to all students entering in and after 2018/19 and existing outside of a subject's core curriculum.
The electives will be stand-alone, university-wide modules that are not available to a student within their core programme of study. They will be available to all students across all disciplines, with students able to choose which modules they will take.
In contrast, approved modules, worth 20 credits, will be within or complementary to the student's core field of study. Schools will be asked to approve what modules are available to a course, and students can then choose the modules which they wish to take.
ADVERTISEMENT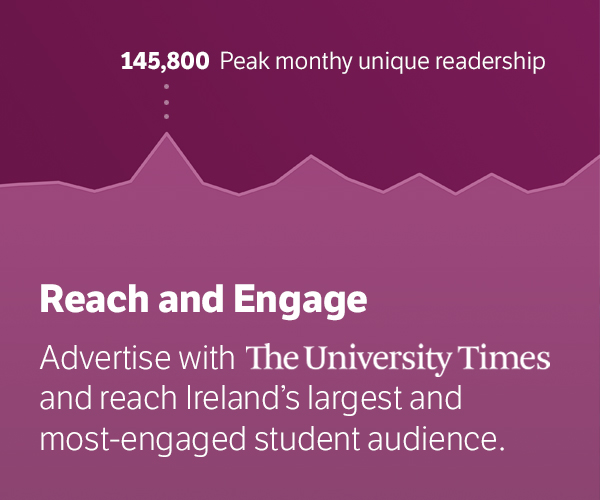 This third phase of the Trinity Education Project, which is concerned with planning and implementation, is due for completion in May 2018. The phase will consider academic policy, entry routes, pathways and awards and infrastructure and resources, along with other changes. Until June 2016, the project has been in a "design" phase, looking at how the undergraduate curriculum could be developed.
The Trinity Education Project is a university-wide reimagining of how Trinity's undergraduates are taught, prepared and assessed. It first began as a review of the undergraduate curriculum during the 2012/13 academic year.
Speaking to The University Times, Dale Whelehan, Education Officer of Trinity College Dublin Students' Union (TCDSU), explained that the College is seeking to "offer both breadth and depth to the Trinity student educational experience".
Schools are to define the approved modules themselves, while the electives have their own strand on the Trinity Education Project. "I've been asked by the Project Manager to facilitate student forum and workshops to ask student what they would like to see offered to students as electives", Whelehan adds.
Schools are to be provided with support in designing their curriculum in line with the graduate attributes, curriculum principles and programme architecture settled on as part of the project. The chosen graduate attributes, approved at June 8th's meeting of University Council, were "to act responsibly", "to communicate effectively", "to develop continuously" and to "think independently".
Speaking to The University Times, Vice-Provost and sponsor of the Trinity Education Project, Prof Chris Morash, stated that the attributes "act as guidelines for what we are doing".
These developments come under the "Curriculum Principles and Architecture" strand. Further developments within this area include capstone assessment, which will see that every undergraduate student completes a dissertation or project within the final two years of their course.
Morash commented how one project, such as a capstone, can capture the graduate attributes: "Obviously it will be different from discipline to discipline, someone in science will have a different one to someone in arts. But before they leave all students will have completed one."
University Council, in their May meeting, considered a new academic year structure as part of their aim to reform how students are assessed. The main elements of this new structure will see both the introduction of a Christmas exam week and a two-week earlier start to the year for all students.The project will also look at development opportunities for internships and study abroad into every course.
The final phase of the project is expected to begin in June 2018, when all the new reforms introduced under the project will come into effect for the first time.
In an interview with The University Times in July, last year's Vice-Provost, Linda Hogan, emphasised the value of re-imaging the Trinity education. "We really have never paused to have a university-wide conversation about what our undergraduate education should be aiming for, and I think that's what we've had over the last two years, and it's been diverse, it's been robust, and it's been very exciting", she said.