The story of how Jonathan Deane, Dylan Scully and Ian O'Reilly became friends is one many Trinity students can relate to. Deane, who was studying business and economics, and Scully, who studied physics, found themselves in the same room in Trinity Hall on their first day in college. O'Reilly, who also studied physics, lived just a few floors above them. The trio, speaking to The University Times, describe how they soon bonded over a shared interest in technology and sport. Deane played soccer and football growing up in Kerry, Scully represented Ireland in snooker and O'Reilly was a kickboxer back home in Chicago. As Deane explains, the sport was never far from their thoughts. It is quite clear that they are all sports fans (as many people are), however many people have different interests in sports. Some just like to watch the game, whilst others get more invested in it (for example, some people like to gamble on sites like https://footballindexanalysis.com). Placing a bet or two on how your favourite team, or player will do is starting to become a popular form of entertainment for many sports fans – of course, there's nothing wrong with just watching and enjoying the game, as many sports fan do.
"We were always talking about sport and technology on a basic level, so we noticed what was happening in the United States with the rise of daily fantasy sports", Deane states. Fantasy sports are online contests where players compete against each other by assembling teams of athletes from specific leagues and then earn points based on the real-life performances of those athletes. The two fantasy sports companies Deane mentions as examples, Fan Duel and DraftKings, were founded in 2009 and 2012 respectively and are now multimillion dollar success stories.
"So we looked at why people play fantasy sports in the UK and Ireland and why they play season-long over in America. We noticed that the driving factor was the social element. People wanted to compete against their friends." This observation, coupled with the widespread decreasing viewership numbers for almost all live sport events, was enough to get the three students thinking about a new business model. Fantasy sports gambling is also a good way to gain some actual sports betting tips to try and make yourself some money, along with betting guide sites such as https://8betting.co.uk/ and more to try and give you an informed decision on the bets your placing.
ADVERTISEMENT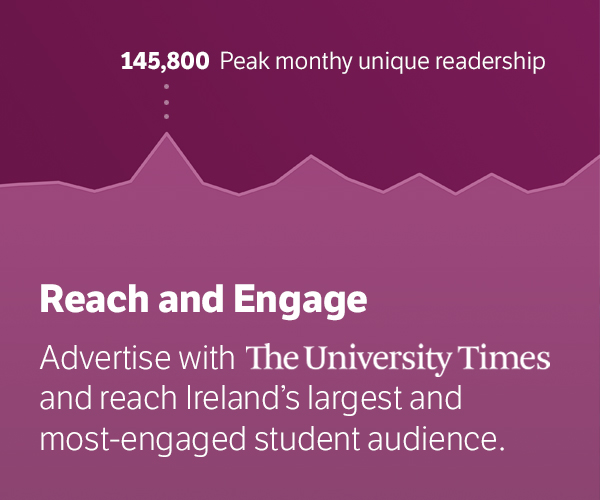 we allow people at home or in the stadium to make predictions about what's going to happen, from the first whistle to the final whistle
O'Reilly takes up the narrative: "Everyone is on their phone, they get the highlights, and they see it on Snapchat or whatever." No one, it seems, watches a full match anymore, whatever the sport. As a diehard Manchester United fan, even I've felt my attention wandering from the clubs recent travails.
Armed with that information, they set about reimagining the concept and thus, Deane explains, Matchday was born: "We thought, could we change that fundamental model, whereby we create a game that starts when the game starts? That would 'gameify' live sports. So we allow people at home or in the stadium to make predictions about what's going to happen, from the first whistle to the final whistle."
The model is a compelling one. Imagine watching an absolutely dour goalless draw between two football teams you couldn't care less about. Traditional fantasy sports models would have you tuning out almost instantly. Because you've chosen your team beforehand, you have no stake in the performance. With Matchday, you can compete with your friends during the game, make predictions about events as they happen and win prizes for every prediction you get right. Suddenly, the stakes are higher, and you can get invested in the action.
O'Reilly is also keen to point out that Matchday is aimed at casual fans, not the statistical experts who dominate traditional fantasy sports: "There are a lot of stats nerds in fantasy sports, and less than one per cent of the population actually win most of the money." There will be no need for complex algorithms that take into account the moisture in the air or the altitude of the stadium when you're playing Matchday. As a result, the trio don't see themselves as direct competitors with the established juggernauts.
That's not to say they have the market to themselves. There are companies with similar aspirations in the US and Singapore, but the market is yet to be captured, and Deane is confident that in such a new area "the best product will win".
Traditional fantasy sports models would have you tuning out almost instantly. Because you've chosen your team beforehand, you have no stake in the performance
Short term, they're looking to test their app as much as possible. If there aren't any live games on, that's not a problem. They can always put on the Fifa video game and test the app out on virtual contests. O'Reilly is enthusiastic about the possibilities for expansion into e-sports and online gaming, if the app is meant to be aimed towards the more casual football better, maybe they'll want to aim the application to the more casual gamers, such as those that may purchase unverified LoL accounts to play on, as they might not be as good as their favourite professional eSports player, instead of the eSports players themselves. Long term, the team plan to expand into the US, where a market of roughly 50 million people will give them plenty of room for rapid expansion, before they return to target audiences in the UK and Ireland.
With virtually the whole world of competitive spectator sport to grow into, Matchday represents a very exciting prospect indeed. Trinity's LaunchBox student entrepreneur accelerator programme recognised that promise early on. The app was guided through the stages of its development by LaunchBox over a 10-week period in the summer, along with several other businesses, and Deane is very grateful for that support: "They've been fantastic, they gave us financial support, access to mentors … obviously we're just three graduates who didn't know where to go next."
Little did they know it then, but their app would take on a life of its own. When I spoke to the team for this interview, they were getting ready to attend the One Zero Conference on Sport and Technology at the RDS this month. They had been shortlisted along with two other apps for the Draft Pick Startup Competition Final, where they would pitch to industry leaders for a shot at the €5,000 Grand Prize. Fate was smiling on them when they were thrown together in Trinity Hall. It was smiling on them again in the Main Hall at the RDS. Shortly after the conference, I received an email from Deane: "We won, we're over the moon." I would have said the sky was the limit with Matchday, so over the moon sounds like a good start.