In an event marking one of the high points of Provost Patrick Prendergast's tenure, Trinity was today announced as the first and only Irish university accepted into the prestigious League of European Research Universities (LERU), a group of 21 leading European universities with strong influence on EU research policy.
Announced today by LERU's Secretary General, Prof Kurt Deketelaere, via a live video call, Trinity's membership will see it join some of Europe's best-regarded institutions, including the Universities of Oxford and Cambridge, the University of Edinburgh and the University of Leiden, who strive to promote high-quality research across Europe.
Speaking at the event, Prendergast expressed huge excitement, concluding his speech by stating: "I'm so happy, I don't really know what to say, but that some Guinness will flow." In his speech, Prendergast stated that he was "thrilled to be at this top table of European Research Universities" and that the acceptance proves "the excellence of our research".
ADVERTISEMENT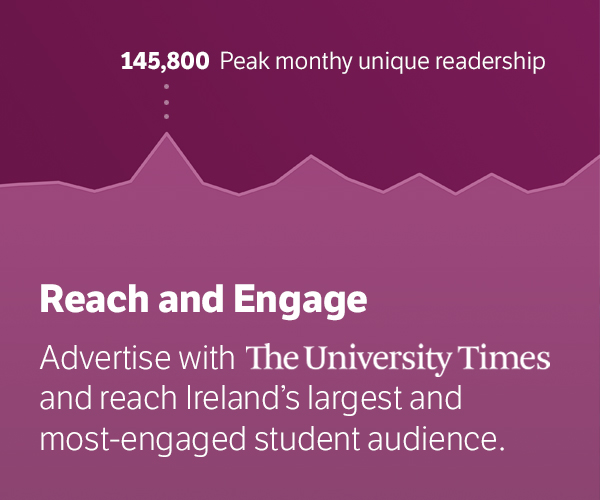 Prendergast's speech emphasised the long process LERU undertakes when evaluating potential members. He stated that, when speaking with LERU and offering to provide information to the group, he was told "we have more information on you than you have on yourselves".
Prendergast thanked college staff present for their "phenomenal research". He added that Trinity is "proud" to be a public university, referencing the ongoing funding crisis within higher education while thanking the government for their "foresight in maintaining funding streams through the recession".
"Of the 4,000 universities in Europe, Trinity is now one of only 23 universities at Europe's top table", he concluded.
Founded in 2002, the league's membership is capped at 30 universities, with institutions able to join by invitation only. LERU's policy document on membership criteria states that prospective members must show that they are of indisputable high quality and sufficiently influential, to be of use to LERU when it comes to its lobbying activity. Institutions must also be leaders in high-quality research output and strength of teaching.
Speaking in the Dining Hall today, Minister for Education and Skills, Richard Bruton, noted that "Ireland has been through a pretty rough period", but added his belief that "Ireland has reinvented itself".
"Now you're dining at the high table of European research, you'll represent Ireland", he told those present.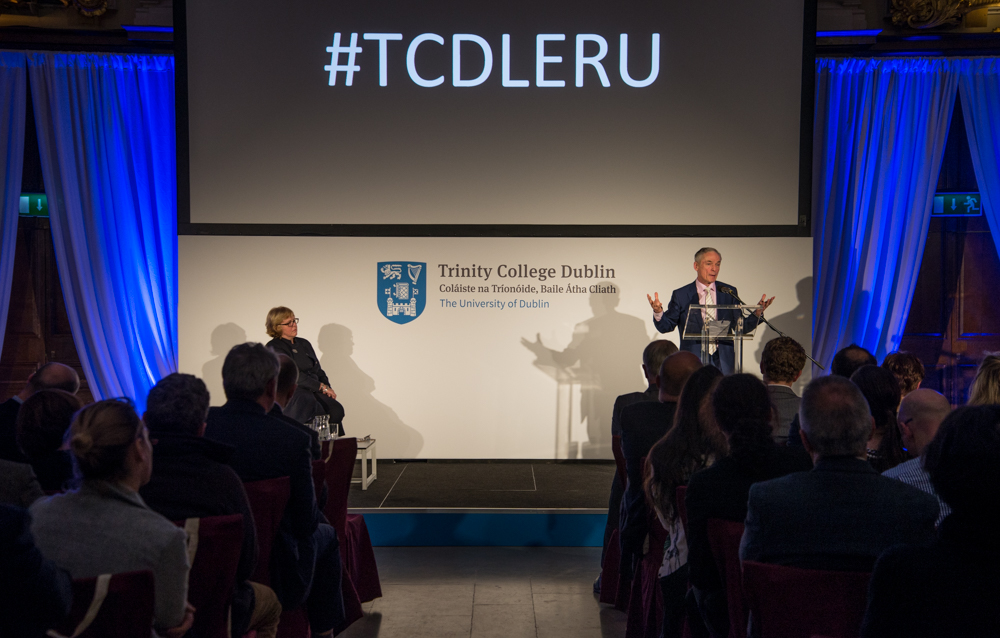 Alongside Trinity, the University of Copenhagen will also join LERU, bringing membership of the organisation up to 23.
Addressing the Provost today in the Dining Hall, Interim Head of the Higher Education Authority (HEA), Dr Anne Looney, stated that "this was the day all your hard work came to fruition", adding that Trinity's acceptance meant "clear messages are sent across the country, across the higher education system and across the wider world".
The total research budget of LERU universities exceeds €5 billion, with around €300 million of this is consisting of research grants from EU projects. Over 230 Nobel Prize and Field Medal winners have studied or worked at these universities.
Speaking at the event today, Patricia Reilly, a senior adviser and member of EU Cabinet for Education, Culture, Youth and Sport, emphasised that, out of all European Research Council grants awarded, around 20 per cent of funding goes to LERU universities. Trinity, she said, is now in the "premier league" of European research.
The group regularly advises on EU research policy and promotes research targeted at government, universities and other interest groups, including other university consortiums like the Association of American Universities and the Group of Eight in Australia.