If I were given the privilege of peering through a symbolic crystal ball and told I could speak to my wide-eyed self 12 weeks ago, standing with a textbook atop the Front Square cobblestones during Freshers' Week, I'd have many a tale to tell – advice too, but the scandal is always more interesting.
Where to start? To begin, don't fret. Your roommates are honestly sound. They're genuinely not socially inept menaces, although they could learn how to soak a pot and fill a bin. Thankfully, you've got this one covered, and, believe me, there are plenty of life-ruining memories or photos to come, whether it's riding the lift for the novelty at 5am or cracking someone's skull with your bedroom door (yes, that legitimately happened, so let's wait for the statute of limitations to trickle out before we name and shame). Safe to say, you needn't worry about this part.
The next truth may be one you'd rather I didn't tell you. You will never again look as young, vital and effervescent as you do now. Monday Dicey's, Tuesday Conradh, Wednesday Workmans, Everleigh Thursdays and crawl home on the train on Friday. This endless partying will rob you of your dignity and collagen, your eyes will sag and dark coal coloured wrinkles will form where your skin once glowed. Self-sabotage shall be your mantra.
ADVERTISEMENT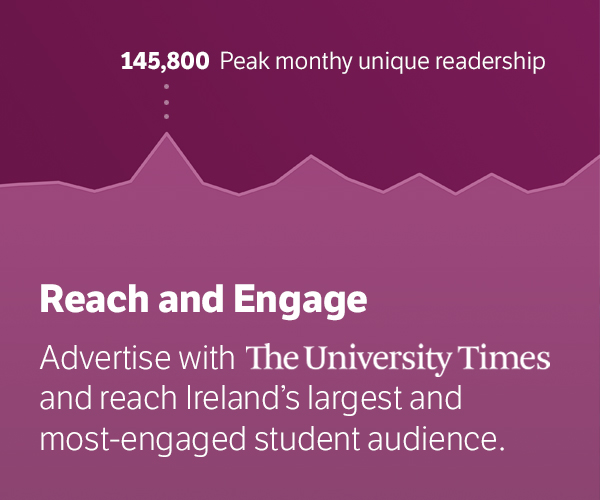 Most of the societies whose cards are filling your bulging wallet shall never see your ageing face. You'll make a brief appearance here and there, and then settle for the ones with the best clubhouses and the most free nights out. You'll forget the aspirations you had to join the water polo team – your rightful place is alongside Doc Marten wearers and chainsmokers. It's time to embrace the Arts Block lifestyle, sit yourself down on a crusty bench and look austere.
The next truth may be one you'd rather I didn't tell you. You will never again look as young, vital and effervescent as you do now
Now the really annoying part – that odd thing that you're actually here for: a degree. Yes, you chose law, deal with it. The College is all too aware of your ability to complain and spam their email servers. You really and truly are stuck with it. But, I mean, honestly, will as little as 14 hours a week really be that horrendous? Your course friends are grand too, they're massive achievers so prepare for the inferiority complex to kick into first gear, and just nod politely and smile when, in week three, they mention their plans to be a qualified barrister by 23. But, in all fairness, everyone is beyond friendly, and some of them properly speak Irish the whole time, which can be totally bewildering. Your east coast upbringing will leave you remarkably unprepared!
At the end of it all you'll be suffering from a general decay in all your senses: hearing, vision, ability to read cases, the lot. Life will at times have gotten to you, you will break down on Grafton Street while listening to Stereophonics (let it be known that I did not have a nice day). You will miss three weeks of tutorials in a row and, believe me, you will work on that essay until your fingers bleed in the Ussher Library. You'll do all these things, and although I feel like I should offer some sort of advice as to how to skirt around the low points, manage your time and attend 9am lectures, the only thing I feel obliged to say is enjoy each and every mistake. It's the first term, after all. You might as well make a proper mess of it.