On Wednesday, February 15th, shortly after 10am, I meet with Ciaran O'Rourke in his room overlooking a sunlit Front Square. Below the room, a long line of hopeful punters are seeking to secure tickets for Trinity Ball. This general feeling of anticipation reaches O'Rourke's room, although for a different reason. He eagerly fills me in on his Trinity campaign group and their action week starting on February 20th. O'Rourke, a PhD student and scholar, founded and spearheads the Students for Justice in Palestine (SJP). Although the group is independent, it belongs to the wider Boycott, Divestment and Sanction (BDS) movement that advocates the economic boycott of Israel on human rights grounds.
O'Rourke explains that the movement is "modelled on the global struggle against apartheid South Africa", drawing a link between the treatment of black people as second-class citizens in apartheid South Africa and the treatment of Arabs in Israel. The case of South Africa itself has strong links to Trinity. In 1971, the Board of the College set a precedent among Irish universities by divesting all shares from any company that was trading in South Africa, as well as cutting any research ties with South African institutions. This creates a striking comparison between the university's reaction then and now. So far, O'Rourke says there has been "no response by Trinity to the campaign other than committing to a review of research ties to Israeli universities". Presently, Trinity has research ties with the Hebrew University of Jerusalem and Ariel University in the West Bank. O'Rourke asserts that both institutions "are built or partly built on illegal settlement lands, according to international law". This is a reference to the Fourth Geneva Convention of 1949 that prohibits countries from moving populations into territories that are currently occupied by war.
Trinity also has research ties with private companies, including Elbit Security Systems, which supplies surveillance equipment and drones to the Israeli Defence Forces. Research links with these companies are a lucrative revenue stream for Trinity, one that the College management will be reluctant to give up, especially given the College's recent funding shortfall. But aside from monetary interests, critics of the BDS' approach argue that it is an attack on academic freedom, by excluding academics based on their political views. Undoubtedly, if a boycott were implemented, Trinity and its students would be shut off from a pool of talented academics. On the issue of academic freedom, O'Rourke adds that "very often this argument has little or no reference to the academic freedom of Palestinians living in the occupied territories". With respect to Palestinians' freedom being curtailed, Israeli military killed at least 15 people when it bombed a school in Gaza in July 2014. UN Secretary General Ban Ki-moon condemned the deliberate shelling of the school as a "moral outrage". In that vein, O'Rourke argues that the moral grounds for a boycott of Israel overcomes whatever financial considerations the university has, which would favour trade and research.
ADVERTISEMENT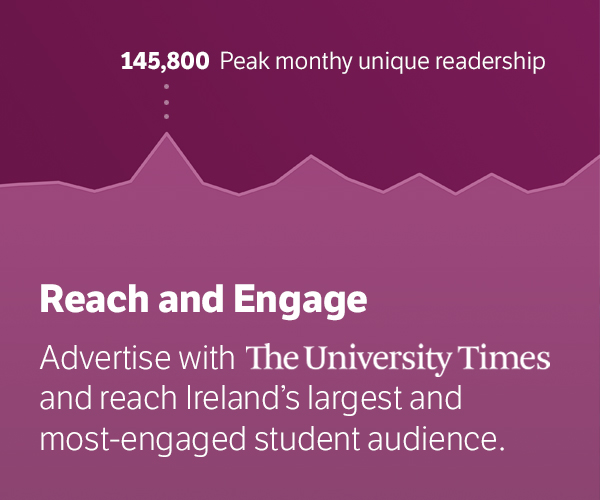 As part of its boycott campaign, SJP is carrying out a petition, which has attracted over 2,000 signatures to date. To put that in perspective, 2,000 is eight times the number required to hold a Trinity College Dublin Students' Union (TCDSU) referendum, and so it is an amount that will put pressure on the university to accede. Outlining the strategy for the petition, O'Rourke explains it will be addressed to the Chancellor of the University, Mary Robinson, "as an attempt to make reference to Trinity's record for academic boycott". Given that Robinson served as UN High Commissioner for Human Rights from 1997-2002 and previously supported the boycott of South Africa, the human rights rationale driving the campaign should ring true to her. According to Trinity's website, the Chancellor "is the head of the University", with a special visitor power to interpret College policy, adding that they have "been involved in some of the great controversies in the history of the College". It remains to be seen whether Robinson will use her position to fight for Palestinians' human rights and risk adding to those great controversies. The petition will be delivered on Friday, February 24th, as the final event of the Student for Justice in Palestine action week.
The week will comprise a variety of cultural and informative events. The week began with a BDS information evening on Monday, in conjunction with Trinity People Before Profit. On Tuesday, there is a film screening of Elia Sulieman's award-winning film, The Time That Remains. The semi-biographical drama captures the life of a Palestinian family throughout the chaotic events in Israel and Palestine during the second half of the 20th century. This is followed by a poetry evening on Wednesday, hosted by Cave Writings in the Boar's Head pub. On Thursday there will be a music and cultural night at the Seomra Spraoi in conjunction with Refugee and Migrant Solidarity Ireland, with dinner available for €5. Across the range of events, O'Rourke hopes to give people an understanding of the suffering that Palestinians face in their daily lives. Looking beyond the action week, he hopes to establish more grassroots solidarity, based on "principles of equality and peaceful protest". While the campaign has primarily focused on an academic boycott of Israel, he would like to focus more on the economic side. This would involve the university and TCDSU shops boycotting all Israeli products. The most obvious example is Hewlett-Packard, a company that conducts operations in the disputed territories and whose printers are widely used in Trinity.
Despite the "reticence" of College to endorse the campaign, numerous lecturers from the Department of Sociology and the School of Ecumenics have lent their support, among them Prof David Landy. O'Rourke is confident that many more lecturers support Palestinian freedom but that the financial reward of the research ties prevents them from speaking out. Nonetheless, he believes that these obstacles can be overcome through people coming together in active solidarity. College, like government, he says, must bow to the weight of public opinion.