With spaces used by the society for practice and classes repurposed or under construction, and space available only one night a week to host classes compared to five last year, DU Dance is currently competing for external funding to secure a permanent space.
In a post on their Facebook page, the society stated: "As it stands, we have no access to suitable on campus facilities. As we drain more and more of our society's budget paying for off-campus weekly workshops, we are still unable to accommodate our [intervarsity] teams."
As a result, the society has now cut workshops until after intervarsities, which are in four weeks, so that its intervarsities teams can train. Speaking to The University Times, Keelin Shaughnessy, PRO of DU Dance, stated that "we decided our priority now needs to be on our [intervarsity] teams, because that's the people who put the most time in, and as it stands they just didn't have enough time to practice, enough space".
ADVERTISEMENT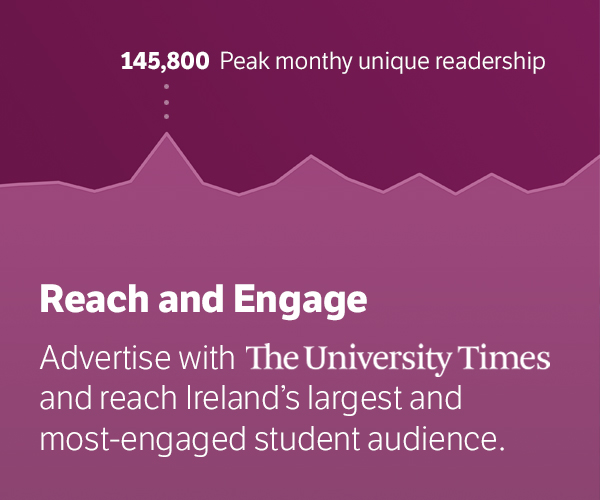 "This absolutely should not have to happen", Shaughnessy continued. "I don't think it's crazy for a society of [550] people to require a space for more than two hours a week."
Previously training in the Sports Centre, Shaughnessy noted that the intervarsity teams "have had to pay for their training spaces out of pocket, and not subsidised by the society, because there's such a shortage of space".
The society is now seeking £5,000 in funding through Linklater's Pitch Your Ambition Scheme, which allows people to vote through Facebook and Twitter.
The society has posted links to the competition on social media, appealing for students to vote for the society. "We were shocked at the reaction that we got because a lot of people didn't know that this was happening", Shaughnessy stated. "Everyone we have come into contact with has been horrified by the idea that a dance team has nowhere to dance."
Speaking to The University Times, Chair of DU Dance, Michael Burns, said that the intervarsity teams were much further ahead at this point last year, when they hosted intervarsities and, of the four teams, one won first place and the other three second place in their categories: "All of them were finished by this time last year. Finished choreography, finished cleaning, everyone was happy… This year all our teams are still training. No one is finished and no one is happy. It puts a lot of stress on our dancers."
Shaughnessy explained that last year had been the society's "most successful year", with five nights of classes on offer to students, Monday through Friday. Offering contemporary, hip hop, Irish, ballet, jazz and ballroom, the society practiced in Regent House, which is currently under construction to become a new visitor centre during the summer months, and in the Sports Centre, the space in which has been repurposed.
The work on Regent House was to be completed in December. However, the room is still unavailable for use. Workshops have instead been taking place in the Lir, with two hours of practice, split between styles, taking place each Wednesday. Roughly 20 minutes away from campus, Shaughnessy notes that the society has had problems as "people didn't know where it was, we kind had to walk people down there".
Speaking to The University Times, Lauren Keogh, Treasurer of DU Dance, added that the system "was obviously disappointing for our members because if you just want to dance one style you're waiting two to three weeks, because we alternate between five styles".
The society has held regular meetings with Trinity's Central Societies Committee (CSC), who Shaughnessy described as "absolutely helpful" and "equally as frustrated" with the situation as the society itself. The CSC booked the space in the Lir for the society and have placed them on a vacant space space scheme for venues within Dublin.
"The ideal situation is to not take money from the CSC", Shaughnessy stated, "the only way to go on is to have our own space", adding that they would "hope to be empathetic and let other societies use it when we're not using it".
Keogh added that the CSC have "been extremely helpful since the start of the year". "We've applied to them for funding and they've agreed to, at the end of the year, see what the losses are on the society, because that's just inevitable, the way it's been. They told us they're going to cover losses we make this year in the short term."
In trying to find alternative spaces to practice on campus this year and in the meantime, Shaughnessy noted that, for the teams practicing for the Trinity's Best Dance Crew RAG Week event, "we were practicing in the Arts Block, in seminar rooms in Aras an Phiarsaigh , in the Atrium… my team at least, the [Trinity] Ents dance team, we were basically like vagrants, wandering around Trinity, peering in".
The team, Shaughnessy stated, "did find that there are a lot of open, empty spaces but for some reason we don't have the ability to book them"
"It's unfortunate that there are facilities on campus. Like there is a beautiful dance studio above the Samuel Beckett Theatre and we just can't access it", Burns added. "I fully appreciate that drama students, it's their degree, they need to use that, but we're completely flexible."
In order to promote their classes this year, the society has looked to, as Shaughnessy stated, "go even more social", noting the success that other societies have had with events like wine receptions and their plans to work more closely with societies like Afro Carribean Society. "We decided to hype up all of our classes. We make a post about all of them", Keogh stated. "We try to collab with other societies, get teachers to do something different. We've done our best with it."
Correction: February 11th, 2017
An earlier version of this article incorrectly referred to Linklater's Winning Ambition scheme. It is in fact called the Pitch Your Ambition scheme.