People who meet Anna Geary, one of the leading lights in camogie over the past decade, naturally associate an air of confidence with the four-times all-star player. However speaking to a busy room at the Bank of Ireland branch in the Hamilton Building, Geary makes it clear that while growing up her self-critical nature very nearly held her back.
"I didn't realise I was placing too much pressure on myself until I went into secondary school", she confides. Here Geary learned the value of pushing herself within her own limits. "Too often we always compare ourselves to everyone to the left and right of us", she says. Geary emphasises that in life it's about knowing where you want to go and doing so at your own pace. With the help of her parents and teachers, Geary learned that "the race is long".
The setting of the workbench in the Trinity branch of bank of Ireland provided an intimate platform and highlighted Geary's wonderfully personable nature, allowing her to engage in motivation and leadership exercises, as well as spirited discussion with the audience.
ADVERTISEMENT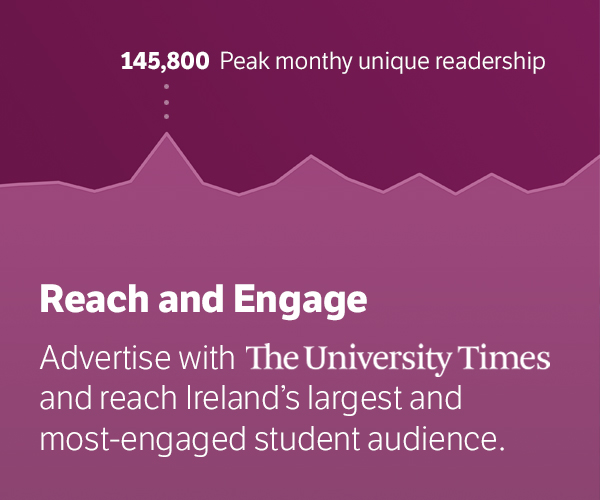 Preaching the gospel of self-belief, Geary's defining phrase is "be the standard". By that she doesn't necessarily mean being the very best at things, but rather being the person that others aspire to be, not chasing the example of others. Citing the example of the All-Blacks, who live by the phrase "better people make better all-blacks", Geary says that being the best at something doesn't necessarily mean you will get ahead. Rather it's the people who believe in themselves and buy into the bigger idea that succeed in life.
For Geary, one of the most important lessons she has learned in life is not to be afraid of making mistakes. She placed particular emphasis on the role sport has played in helping her learn this. "The benefit of being involved in sport so young is that I learned failure wasn't a weakness", she explains. Citing Usain Bolt's false start in the 2011 world championships, just prior to the London Olympics, Geary emphasised that everyone makes mistakes. She noted that it is whether we use those mistakes as a positive or negative force that determine if we succeed. Finding peace with this fear of failure and setting it aside, Geary was inspired to put into practice what she preached and to chase her goal of becoming a life coach.
Changing course, Geary addressed the importance of leadership and her firmly held belief that in the right circumstances, everyone has it within them to be a leader. "Every single person has the ability to be a leader in some way shape or form", she firmly tells the room. "You have to believe it first."
As captain of the Cork Camogie team, Geary led one of the most successful sides in the history of the GAA. She notes that this experience helped her realise that real leadership involves more than rousing half-time team talks and leading from the front. "You need to take people's approaches on board and adapt to those people's personalities", she said. "You'll be stronger because of it." Ultimately Geary's approach to leadership is twofold, knowing when to lead by example, but also when to delegate and follow.
The venue provided Geary with an ideal platform to engage in interactive leadership exercises. Asking audience to close their eyes, she asked who in the room considered themselves to be leaders, with the results known only to her. With the audiences natural self-doubt now obvious, Geary pushed the next exercise. Asking everyone to leave their seats and strike up conversation with a new person, Geary showed that when necessary, everyone has it in them to lead and push themselves outside their comfort zone. The interactive nature of Geary's talk served to perfectly illustrate her belief that anyone can be a leader.
Opening up questions to the floor, Geary's approachable and friendly nature was obvious to even the casual observer. Sport in the modern world proved to be a popular topic, with the audience particularly interested in her thoughts on girls' participation in sport, a topic which Geary was happy to address. Noting the huge drop off in terms of girls playing sport as they enter secondary school, Geary says that it is hugely important that the support systems are in place for girls, be it their parents or their school, so that they know that it's perfectly acceptable for them to want to play sport. She concluded by noting that one of the ways of doing this may be to emphasise the enjoyment element of sport rather than the competitive nature, which many people don't respond to.
Geary then, offered an inspiring lesson in leadership, as Health and Sports Week begins to draw to a close.