This Thursday, David Gillick spoke to students in the Global Room on the topic of "Achieving your Potential" as part of Trinity's Health and Sports week. David Gillick is a former Dublin Institute of Technology (DIT) student, Olympic Athlete, two-time European indoor champion and a world finalist in the 400m sprint. In his spare time, he also won Masterchef Ireland and he has published his own cookbook. Speaking to an attentive audience of all athletic abilities, he gave an insight into his own life and his methods of achieving his potential and being successful.
The main focus of the talk was about achieving success in sport, but many of the techniques used and described by Gillick can be applied to all areas of life. One of the core principles he spoke about was that of goal setting. From his own experience as an athlete, he set himself the goal of running 400 metres in 44 seconds. While he had this goal throughout his career, he was not always effective in pursuing it. It was not until he combined his goal setting with serious planning that he managed to finally achieve his aims. In sports, as well as in life, it is not enough to merely say: "I will train harder and work harder and I will achieve my goals." Through his own experience, Gillick realised that the aim to work harder will not lead to success – unless it is coupled with effective planning about how to work and train harder.
According to Gillick, there are four pillars of peak performance. These are: mindset, nutrition, exercise and rest and recovery. Getting your exercise routine right is key to unlocking success in sport. The perfect schedule is different for every athlete so it's important to try different routines to see what's best for you. One athlete may see the best recovery rate using ice baths whereas another may find using a percussive therapy massager is better. It's all down to your body. And, of course, this is hard work. It involves a totally comprehensive approach to your fitness, from being committed to your team, not showing up to training late or hung-over, and instead "behaving like the best athlete you can be in every training session". This, of course, cannot be achieved without the correct mindset. In his own career, Gillick often struggled with his mindset, doubting himself and his ability: "It is important not to give your opponents more respect than they deserve, instead focus on yourself and your own achievements", he said when speaking about a competitive mindset. If you are in competition with yourself rather than others and are well aware of how to achieve your goals, success becomes far more attainable.
ADVERTISEMENT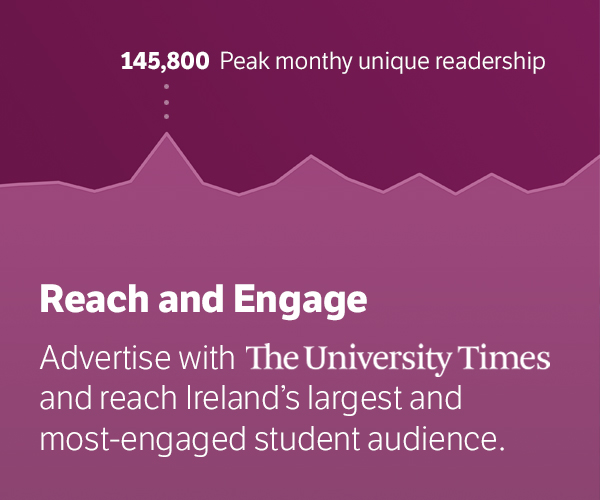 However, despite its obvious importance, rest and recovery and nutrition were two pillars which Gillick stressed far more than exercise. He spoke about the fact that it was not until he began behaving like a professional athlete in his personal life that he achieved success. When he was a student in DIT, he was coming out of a lecture at 11 am and went to the nearest shop and bought himself a breakfast roll. In that moment, he asked himself: would the athletes he looks up to and take inspiration be eating a breakfast roll at 11 am instead of a proper breakfast? The obvious answer is no. After this realisation, he started paying much more attention to what he ate, as well as ensuring that he rested well and often, so as to not put too much strain on his body.
Ultimately, the take home for students and aspiring athletes is that in order to be successful and achieve your potential, you must live like a successful person in all aspects of your life.