With a vote taking place in Trinity next week and students in other universities already voting in favour, a referendum mandating University College Dublin Students' Union (UCDSU) to have a pro-unity stance on a united Ireland has passed, with 63.1 per cent of voting students voting in favour the proposal.
Voting took place on March 7th and 8th, alongside the union's sabbatical officer elections, with the results announced today from the College's student centre.
Speaking to The University Times today, Lucy Connor, Chair of UCD for Unity, said the campaign was "absolutely over the moon" with the result, stating the campaign's belief that "now is the time for a united Ireland".
ADVERTISEMENT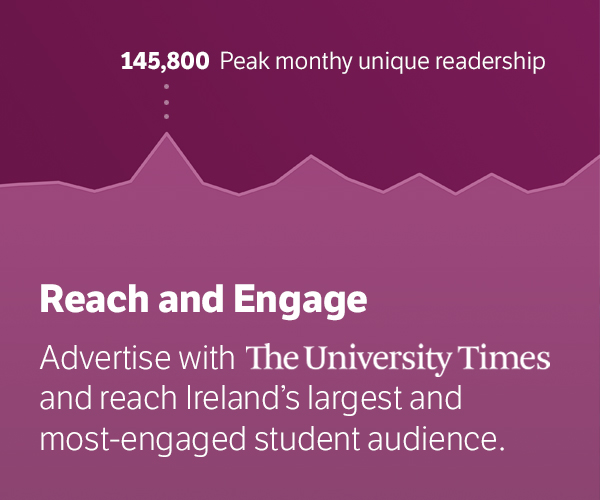 There was no official no campaign for the referendum. Connor is also Chair of the UCD branch of Sinn Féin, but was not speaking to The University Times or campaigning in this capacity.
"We think that now, given the circumstances with Brexit, given the way the North has been treated, given the way the North has absolutely no way whatsoever in what way it's future's going, the way the two economies are going, we think that now is the time to have a serious debate on the alternatives to the status quo at the minute."
"The reason we specifically did it in UCD was a few weeks ago a couple of the chairs of different societies in Cork, Galway, Dublin and Belfast came together and decided to lobby their students' union for a united Ireland", Connor explained.
"Obviously there are plenty more universities than just Queen's, Cork, Galway and UCD, there's Limerick, there's DIT, Magee up in Derry, so it's a way to get the ball rolling and have the major institutions on board. After this we hope to actually form together to create a Universities for Unity", Connor added.
Both NUI Galway Students' Union (NUIGSU) and University College Cork Students' Union (UCCSU) are also mandated to support Irish unity after recent votes.
On March 2nd, students in NUI Galway voted to mandate NUIGSU to support the reunification of Ireland and to call on the state "to hold a national referendum on the question of such reunification", after 2,337 students, over 71 per cent of valid votes, voted in favour.
Sixty-three per cent of voting students in UCC voted yes when asked: "Should UCC Students' union campaign in favour of a United Ireland?" The referendum was held after signatures were collected by the college branch of Sinn Féin, with the results in both colleges hailed by the main Sinn Féin party.
The news also comes as Trinity students will vote next week in a preferendum that will help determine the stance students want Trinity College Dublin Students' Union (TCDSU) to take. Campaigning started today, with the preferendum presenting three options to students: in favour of reunification, against reunification and a neutral stance.
A referendum may then be put to students to create a binding union policy.
The preferendum comes as the result of a motion passed at a meeting of TCDSU's council in February. The arose after a discussion item proposed by Business, Economics and Social Studies (BESS) student Conall Moran, who stated that the issue would "soon be a very prominent student issue" as political developments such as Brexit and the Renewable Heat Incentive (RHI) scandal. Moran also drew attention to the then-imminent Northern Ireland Assembly elections.
Speaking to The University Times over email, ahead of the today's results being announced in UCD, Moran said: "It has been great to see this response in Universities across Ireland. This is a topic that definitely deserves to be discussed and considered and it is great to see students of Ireland doing this."
"We've seen positive results so far and we are hoping that this trend can continue with Trinity's vote", he added.
The Northern Ireland elections, which have since taken place, saw a major political upset for the Democratic Unionist Party (DUP), who now hold just a seat more than Sinn Féín, and also saw the highest turnout since the vote which followed the Good Friday Agreement in 1998.
In 2014, Sinn Féin branch of Queen's University Belfast called for the union to hold a motion on the question of Irish unification. The referendum was narrowly defeated, with just over 50 per cent of students voting against the motion. Students instead voted overwhelmingly in favour of the union taking a neutral stance on the issue.
At a meeting of TCDSU's council on Tuesday, uncontested candidate for President of the Union of Students in Ireland (USI), Michael Kerrigan, stated in response to a question that USI was unable to take a stance on the issue due to their arrangement with the National Union of Students (NUS) in Britain. Both NUS and USI come together to form NUS-USI in Northern Ireland, which represents over 200,000 students and campaigns on their behalf.