After incurring a deficit every year for the last six years, Dublin University Central Athletics Club (DUCAC) risks running out of cash. Accounts seen by The University Times show cash reserves have decreased by 93.5 per cent over the last six years.
DUCAC, the governing body of student sport in Trinity, has seen its cash reserves fall from just over €337,300 in 2011 to now just over €22,000 in 2016.
While the accounts are meant to be available to view by any student, The University Times, after months of emails with DUCAC, the Department of Sport, the Capitation Committee and Trinity's Financial Services Division, finally obtained the accounts through a Freedom of Information (FOI) request. This came months after being told by the Senior Dean, Prof Brian McGing, who chairs the Capitations Committee, in an email to The University Times, that "there is nothing secret" about the DUCAC accounts and that they should be available "direct from DUCAC".
ADVERTISEMENT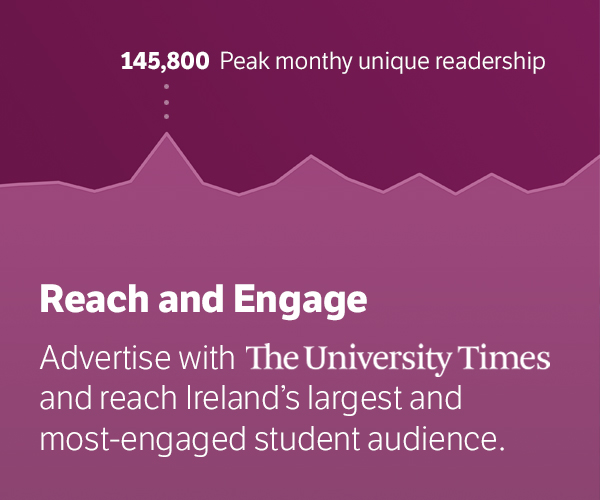 The accounts reveal the organisation's dwindling cash reserves, as well as hinting at the main causes behind DUCAC's combined deficit of over €320,000 over the last six years. Their committed contribution of €250,000 towards the new Trinity Sport development at the Santry sports grounds has also been a huge strain on DUCAC's finances, the accounts show.
The deficits have shown no clear signs of abating, with the 2016 financial year actually producing the largest deficit of the last six at just over €87,400.
After receiving a transfer of €125,000 from the accounts of the Pavilion Bar (the Pav), DUCAC recorded a surplus of €86,000 in 2015. This €125,000 from the Pav, though, was put towards paying off the €250,000 for the development of Santry Sports, which ultimately led to a final DUCAC deficit of €38,935 for the year. Last year, DUCAC contributed another €45,000 towards the committed €250,000, meaning €80,000 still remains to be paid.
While Aidan Kavanagh, the administrator of DUCAC – a position partly funded by the Department of Sport – did not provide details when asked where DUCAC would source this outstanding €80,000, he did say in an email statement to The University Times that "since those figures were published in our audited accounts we have made further contributions to the amount owed and expect it to be fully paid off in the coming months".
This €80,000 has, in some part at least, been sourced from the cutting of sports clubs' budgets, which have been reduced for almost all clubs this year. Budgets for some clubs were also delayed until as late as October 11th, meaning clubs were held up in planning their year and generally unaware as to what they could and could not afford.
DUCAC, along with the Department of Sport, falls under the auspices of Trinity Sport, the overall body governing sport in Trinity, which is led by Michelle Tanner, the College's Director of Sport and Recreation. Tanner declined to answer specific questions on DUCAC's finances and future, instead noting in an email statement to The University Times that "DUCAC is a separate entity in terms of finance".
The Department of Sport, Tanner said, works closely with DUCAC to ensure "the effective integrated delivery of the Strategy for Sport".
Speaking to The University Times in October, Monty Badger, who serves as DUCAC vice-chair, the most senior student position in DUCAC, acknowledged budget reductions, saying: "I know that many budgets were cut very significantly this year. The boat club budget for instance was almost halved."
In an email to The University Times on Monday, Badger clarified that budgets were cut due to "investment in the development of Santry; increases in marketing costs; and the costs of refurbishment to the Pav".
Speaking to The University Times by email in November, Kavanagh said that clubs' budgets being cut was "natural seeing as historically they were over-allocated".
"The budget allocations this year are for a 100% spend", Kavanagh added. The provision for a 100 per cent spend though, means that clubs' budgets are set for the year, so any unforeseen costs or additional expenses arising over the course of the year would be difficult to compensate for.
Cuts in capitated income – the money given to DUCAC by College – in both 2013/14 and 2014/15 was another major reason for budget cuts for clubs. Capitated income for 2016 was €343,300, more than €30,000 lower than in 2011 but marginally up from last year. This fall in capitated income along with the commitment to pay €250,000 towards the Santry development – which was agreed before DUCAC knew there would be significant cuts to capitated income – are, as Badger stated, two of the largest contributors to DUCAC's six consecutive deficits.
The accounts reveal slightly lower than anticipated figures for club subscriptions, that is if every club member paid a €5 membership fee, with €2 of that going straight to DUCAC. According to Trinity's recently developed sports strategy report entitled "Raising Our Game", Trinity had 7,118 students registered with a sports club in 2014/15. DUCAC's accounts show that, in that year, subscriptions totalled €13,400, just short of the €14,200 that was expected.
In response to this, Badger emphasised that it was "essential for the resources of all clubs that members pay their subs".
Salaries in 2016 were €145,400, up over €20,000 from 2015. In addition to this, marketing and special events costs increased from just over €2,200 in 2014 and 2015 to over €7,800 in 2016, which Kavanagh says was due to "the design and print of an annual report, new sports logos for our updated website as well as club photos for all 48 sports clubs". Stationery and printing costs had the most dramatic increase with €5,300 spent in 2016, up from €1,600 in 2015, while these costs never exceeded €127 in the years of 2012, 2013, or 2014.
Total expenditure for DUCAC's 48 clubs went down by over €23,000 to €353,700 in 2016 with club coaching, affiliation fees and travel forming the largest costs for sports clubs.
The accounts received following the FOI also included those for the Pav's financial years 2011 to 2016. Due to the commercial sensitivity of the information, the College's Freedom of Information Compliance Officer attempted to redact all of the details pertaining to the Pav, as is the College's prerogative under the Freedom of Information Act. However, because of a technical mishap, the information was sent in full to The University Times.
Total sales for the Pav went up by €9,000 to €877,000 in 2016. With an emphasis on marketing their new food menu, the Pav spent more on advertising but also increased food sales by €30,000. The bar spent considerably more on wages, insurance and staff training in 2016 compared to the previous year, while €45,000 was also put towards the bar's refurbishment. Legal and professional fees for the Pav also rose in 2016, up more than €5,000, to just less than €32,200. Such fees have increased significantly for the Pav over the last six years with the figures for 2012 and 2011 just €4,100 and €5,200 respectively.
Badger did not respond when asked why legal and professional fees for the Pavilion Bar had increased so drastically since 2011.
Kavanagh did not answer specific questions on what the long-term future for DUCAC was if it continued running deficits and ran out of cash, but did say in an email statement to The University Times that "DUCAC is aware of its current financial position".
Badger meanwhile, stated that he thought "the running of a deficit shows DUCAC's decision to commit to the allocation of sports clubs' funds despite a tightening of finances".
Both Badger and Kavanagh acknowledged that their commitment to funding clubs has eaten into reserves, but said that in response to that, DUCAC had made long-term changes to its budgeting to allow for the most efficient continuation of club budget allocations.
While Kavanagh could not give a more precise long-term plan for DUCAC other than this, Badger explained his belief that "increased funding is essential".
"I would suggest that individual club sponsorship packages are an area for consideration and development. The coverage that Trinity's sports clubs brings to sponsors is very large and continuous", Badger said.
Kavanagh concluded in his statement that "all in all DUCAC has continued to invest in its sports clubs, to insure that the students continue to enjoy sport."