A conference on free speech and the Israel-Palestine conflict will be held in Trinity this September. The once-peripheral issue has dominated recent discussion in College after the cancelled visit of the Israeli ambassador, which was branded an "unacceptable attack on free speech".
The one-day conference will discuss freedom of speech, particularly for academics, in the context of Israel and Palestine, with keynote speakers discussing their experience as academics affected by the conflict. Organised by the Department of Sociology's MPhil in Race, Ethnicity, Conflict, both sides of the conflict are to be given a platform for discussion.
Speaking to The University Times about the significance of the conference, Dr David Landy, course director for the MPhil in Race, Ethnicity, Conflict, said he felt the conference was "necessary" due to the "general discourse around freedom of speech" in universities being "quite toxic for a while on both sides".
ADVERTISEMENT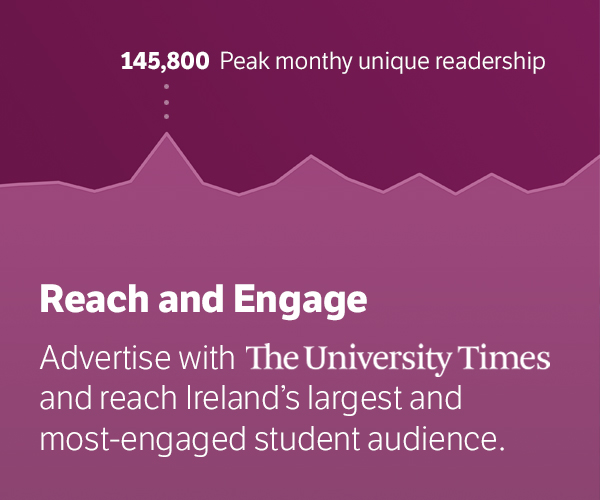 Trinity has become a centre of debate on how to balance the views of both sides of the conflict. The cancellation of a visit with the Israeli Ambassador to Ireland, His Eminence Ze'ev Boker, to the Society For International Affairs (SOFIA) after protests in February was condemned by Provost Patrick Prendergast, who described the protests in a statement as "the antithesis of what Trinity stands for" and an "unacceptable attack on free speech" after the event was cancelled.
"Universities should be able to facilitate the exchange of ideas", he stated, adding: "Trinity will remain a home for debate and we will do everything possible to make sure that efforts to suppress the free exchange of ideas do not succeed."
Pointing to the challenges involved in debating the issue, especially in universities among students and academics, Landy pointed to a conference in University College Cork (UCC) on the legal legitimacy of Israel, which faced severe criticism from the Israeli embassy and Jewish lobby groups.
Trinity again saw controversy on the issue after a motion calling on Trinity College Dublin Students' Union (TCDSU) to support a campaign for an academic and economic boycott of Israel in Trinity failed to pass at a meeting of the union's council in April. When asked for his views on the vote, Landy said that he was "delighted to see that these issues are being openly discussed", continuing that he thinks that it is a "healthy thing for a university to do". He further commented that, in comparison to the US and UK, Ireland was better at discussing the matter openly.
Landy stressed that the conference is not about debating the "pros and cons of an academic boycott of Israel", but rather to debate "about how we can talk about these controversial issues in universities without being put down".
"This is a hard debate", he stated.
"Academic boycott is a controversial topic. We expect that when somebody advocates for an academic boycott, other people will disagree with them, and that is well and proper. But what we find is that people who disagree with academic boycott, the academic boycott of Israel I should say specifically, as in the States, they haven't tried to engage in discussion, they have tried to get a university's regulations used against professors and students who advocate for discussion."
Landy confirmed that the conference is not being organised by the activist group Academics for Justice in Palestine, of which he is a member. The group's website describes the group's aims as to "organise and publicise meetings, discussions and events on campuses across the island of Ireland" and to "encourage unions and academic bodies in Ireland to take a leading role in the academic boycott of Israel".
---
Dominic McGrath contributed reporting to this piece.